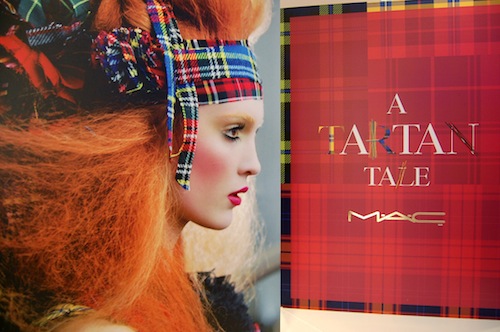 On Halloween weekend, MAC Cosmetics rolled out the tartan carpet at their Tim Walker-inspired "Tartan Tale" holiday launch party.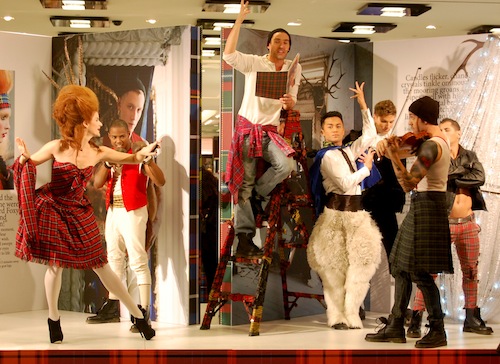 The set at the entrance of Bloomingdale's was a wonderland of break dancing, shirtless "plaid lads", oversized props, and high fashion fairies (the perfect "fairy" tale, right?).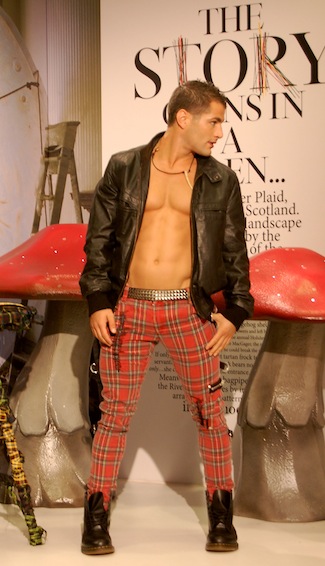 Two things popped into my head while my makeup was being applied: 1.) This event is so fabulous! Why don't more stores hold parties like this? And 2.) I could really get used to watching men in punk outfits perform while I get my face put on.
Follow the jump to read more.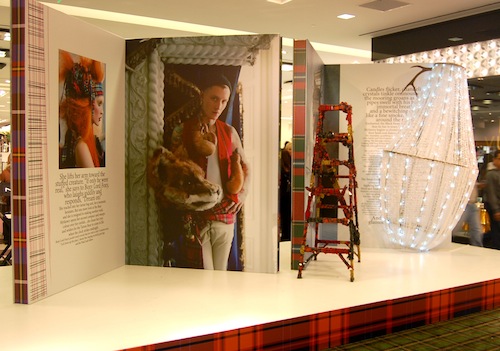 I'm always in the mood for an outrageously themed party. Mix in shopping and you've got the perfect combination! MAC Cosmetics has the right idea -– throw a holiday launch party, schedule five hundred appointments, and sell those brush sets!
I feel nostalgic for launch parties that existed before I was even born – such as YSL's Opium Yacht party in 1978.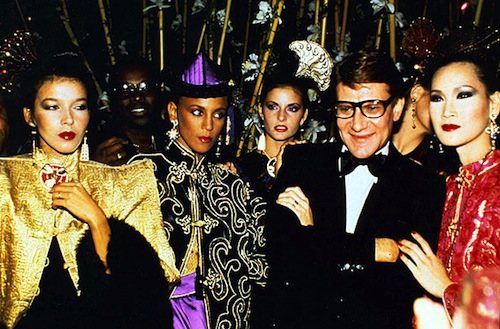 The closest I've ever come to a designer celebration is when I modeled at Betsey Johnson on Geary Street for multiple events, and met the vivacious designer herself.
I think the other department stores need to pump up the energy and follow Bloomingdales' lead. For instance, Macy's might actually excite me if they held a seasonal event or two — and, there's no better season than the holidays. We are all going overboard with our diets and decorations anyway.
Written by: Danielle Wallis
Click here to read more of "Off the Rack"