Would you shop out of a freight crate if it were arranged in a chic way? How about if it was set up on the streets of London, stocked with goods rounded up by hip, young buyers and designers? Then, check out flights to London in August, because Boxpark is coming your way.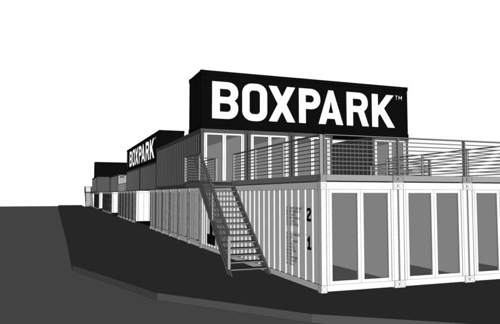 Boxfresh founder and brand consultant Roger Wade and property developers Hammerson and Ballymore must really miss building forts in their childhood — or they want to push the marriage between recycling and architecture to its limit.
Boxpark is an exciting new pop-up style shopping experiment made up of 60 big rig freight boxes. The atmosphere is supposed to encompass the exciting vibe of an international trade show. Developers plan to rope in shoppers by renting to semi- famous indie brands and mixing them with newcomers.
Follow the jump to read more.

The 300 square foot freight containers can be rented at an ultra-low rate, influencing young designers and shop owners to jump on board with the project.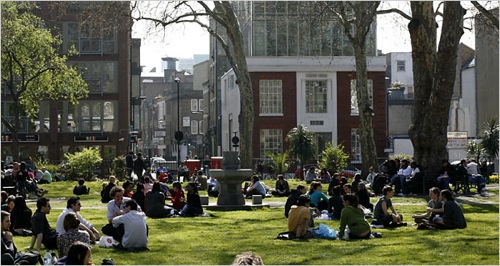 The concept reminds me of a tiny eclectic bazaar, The Lab "anti-mall" in Costa Mesa, or the Chelsea Market in New York City. Intriguing? Very. Cold? Perhaps. (Horrifying storage and U-haul nightmares start to emerge.) Nonetheless, I'm anxious to see the development and design of this experimental project.
Written by: Danielle Wallis
Click here to read more of "Off the Rack"