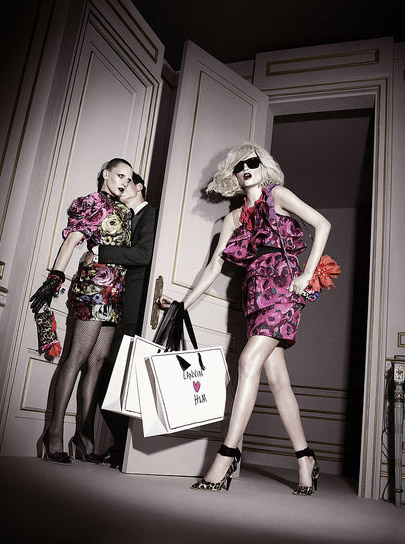 Alright everyone, start your credit cards – the Lanvin Hearts H&M collaboration hits sales floors this Saturday, November 20th! Prepare yourself to get blood thirsty if you want to look Elbaz-chic this Holiday season.
My favorite aspects of this collection are the variety of pieces designed by Elbaz, and the viral internet tactics. The modern, romantic, newly-released collection videos even included Natasha Poly demanding, "I want Lanvin – not diamonds!" (So cute and true, right?)
Follow the jump to read more.

Also, product images of the entire collection are available online – with prices included! So, I can view the price of the black belted petticoat dress and THEN make the decision of whether it's worth getting in line at 5 a.m. for.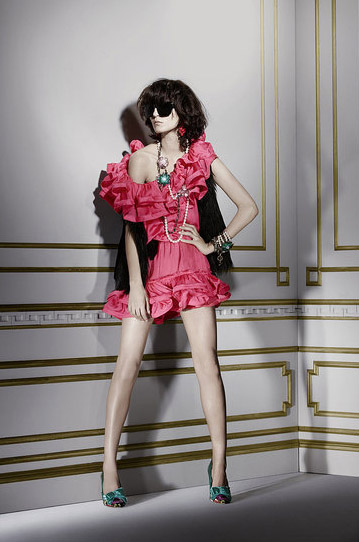 I am SO excited that Lanvin house designer Alber Elbaz use model Irina Lazareanu for the collection's look book. I'm a fan of hers, and I feel that she's disappeared recently. In these resurgent images, I love how her washed out skin made the perfect blank canvas for this collection's eye-popping color scheme.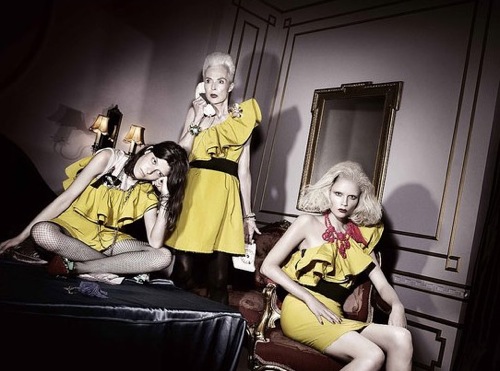 If you've got your heart set on any ruffled pieces from this collection, I suggest that you start practicing your battle tactics to stay alive during the store's "Fast Fashion Stampede." (The out of control consumer behavior that occurs when H&M's doors are opened during a designer collaboration sale.) I predict that, like the Comme des Garcons collaboration, Lanvin Hearts H&M will sell out within an hour. So, what time will you get in line?
Written by: Danielle Wallis
Click here to read more of "Off the Rack"