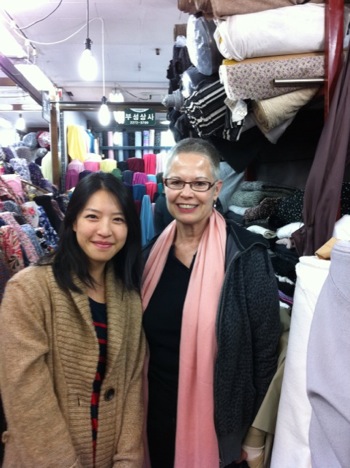 School of Fashion and New York Fashion Week alumnae Camilla Olson and Jungah Lee reunite in Seoul, Korea.
In Camilla's words: "We went to the huge fabric district! There were three 9-story buildings packed with in-stall vendors selling fabric. Jungah's sister knew where all the good vendors were. In the photo, we'd just found luscious wool/ cashmere for an excellent price. We picked up tons of swatches for future orders. Afterwards we went to the traditional part if town for Korean BBQ.
Then, Jungah's family took my husband and I to a Royal Korean 12-course dinner. This was an amazing feast and we may not eat again till tomorrow!
Oh to live like kings!