Early November has landed, which leaves one thought in my head: WWSDD? (What Will Simon Doonan Do?)
As the country anticipates Thanksgiving, my hunger has just been fulfilled with news from the visual merchandising Gods: Simon Doonan's theme for this holiday's window displays at Barney's has been announced.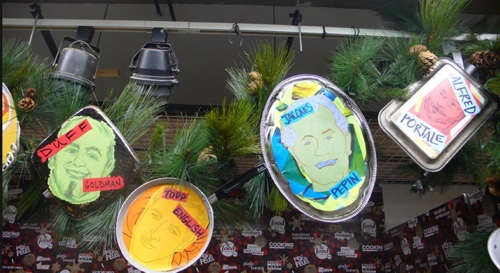 Last year, Doonan kept the recession-impacted holiday season lighthearted with his "Witty Holiday" campaign. This year, Simon partnered with Food Network to connect on a topic that every American undoubtedly loves: food.
Follow the jump to read more.

I will no longer feel like a 21-year-old loner as I watch Barefoot Contessa in the afternoons! I now know that my Food Network obsession solidifies my place as a target customer for Barney's!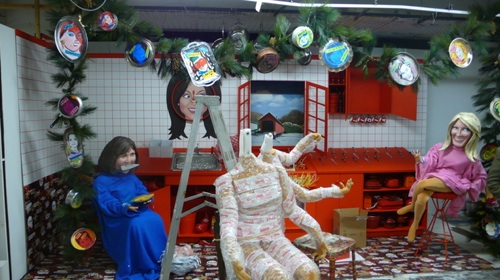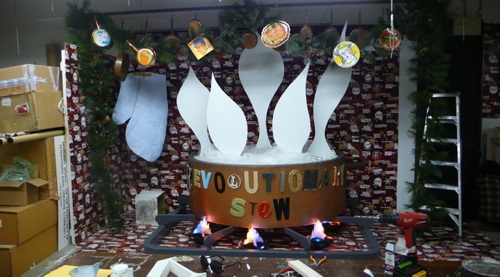 The windows are split into four major categories: "The Bad Boys" (such as Bobby Flay and Mario Batali), "The Gals" (starring Rachel Ray and Ina Garten), "A Revolutionary Stew" (featuring Julia Child and Jamie Oliver) and "Miss Illy" (a marketing homage to Illycafe).
I am just lusting over these campaign images. The "Buffet Chic" wreath-like lettuce jewelry and King Crab hair accessories are genius. It may not be a slab of raw meat, but it's still perfectly playful and kooky.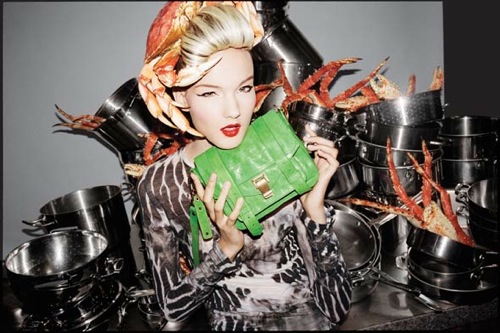 Are you ready indulge in "A Foodie Holiday"?
Written by: Danielle Wallis
Click here to read more of "Off the Rack"