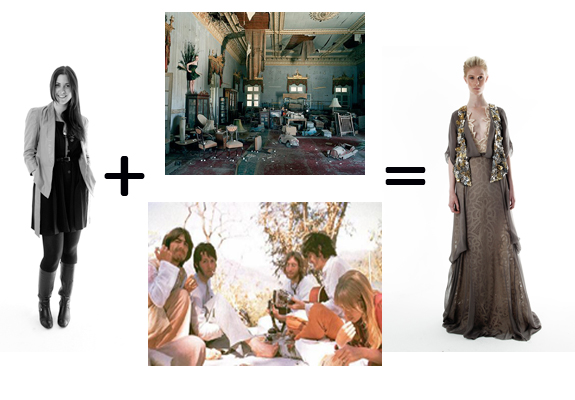 Maria Korovilas, M.F.A. Fashion Design
Birthplace: Baltimore, Maryland
Materials: silk chiffon, wool, cotton, lace
After completing classes in Tambour Beading in the School of Fashion, Maria incorporated metal encrusted pieces and details into her collection. The hand beading took over 600 hours to complete. The starting point of her inspiration was the Jenny Lewis song "You Are What You Love" from which she pulled visual and conceptual references for her moody collection of lace, embroidery and layered pieces.
For more info about our New York Fashion Week show, click here.