Remember to keep Friday, September 3rd open! Legendary British fashion designer Zandra Rhodes, CBE will be joining Gladys Perint Palmer for her presentation on the Paris Haute Couture Fall '10 / Winter '11 collection starting at 3:30 p.m. at Morgan Auditorium (491 Post Street).
Zandra will share her photos, inspiration, and design process for the costumes she created for the 2010 opening season of the San Francisco Opera's Aida.
This past Sunday, Gladys went the the technical rehearsal for Aida to visit Zandra and her gorgeous designs — here she is hard at work: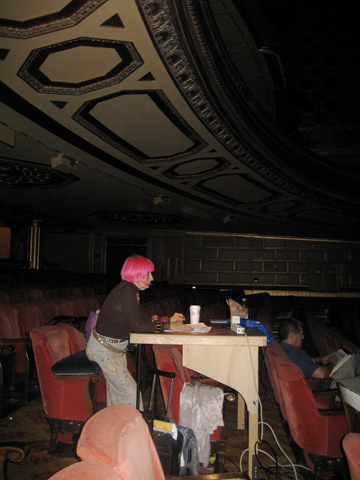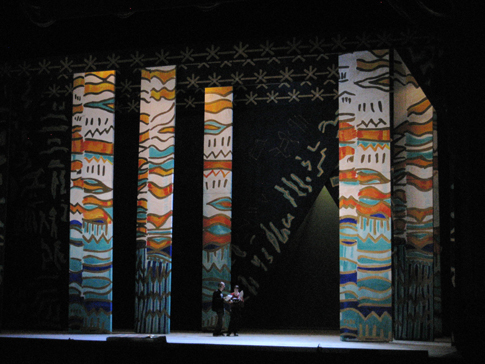 And here is Gladys Perint Palmer and Zandra Rhodes after the rehearsal. As you can see, they are still hanging in there!