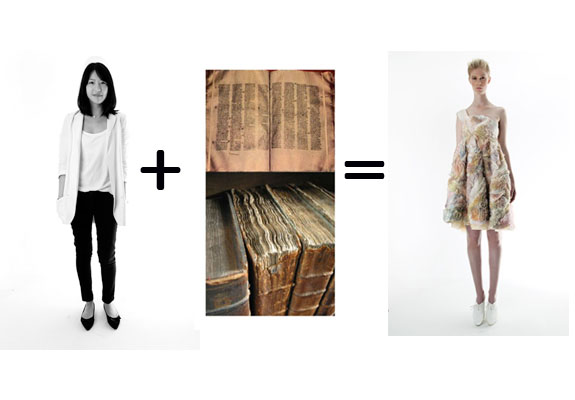 Jungah Lee, M.F.A. Fashion Design
Birthplace: Seoul, South Korea
Materials: latex, silk
Jungah used the faded colors of antique books as inspiration for the hand dyeing of her fabrics. She mixed water with the dyes and used brushes to obtain a water stained look. She layered, pleated and manipulated the fabric to mimic warped and torn pages of old books. Traditional Korean dresses influenced the soft silhouette and lines of her collection.
For more info about our New York Fashion Week show, click here.