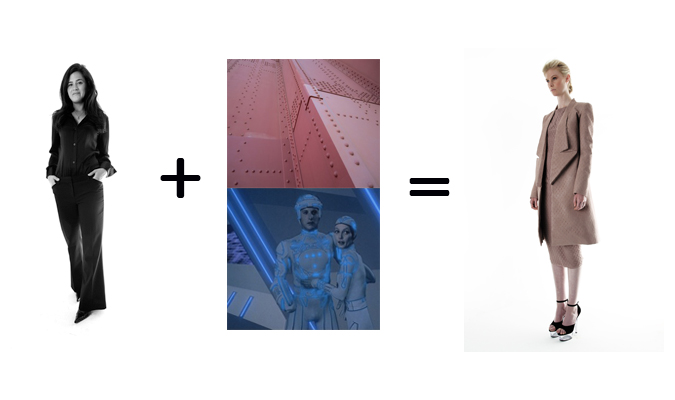 Cara Chiappetta, M.F.A. Fashion Design
Birthplace: Mundelein, Illinois
Materials: rubber, silk, mesh, wool, nylon
In addition to being a Fashion Group Foundation Scholarship recipient and participant in a LVMH Creative Briefing Design Challenge, Cara interned for N.I.C.E. Collective and Michael Kors. She found inspiration in femininity and examining how a woman is perceived. Bridget Fonda's character Nina in the film "The Point of No Return" became Cara's muse. Her fabric choices influenced the garment details, manipulations and bonding techniques. Helmut Newton's photography helped her capture the mood.
For more info about our New York Fashion Week show, click here.