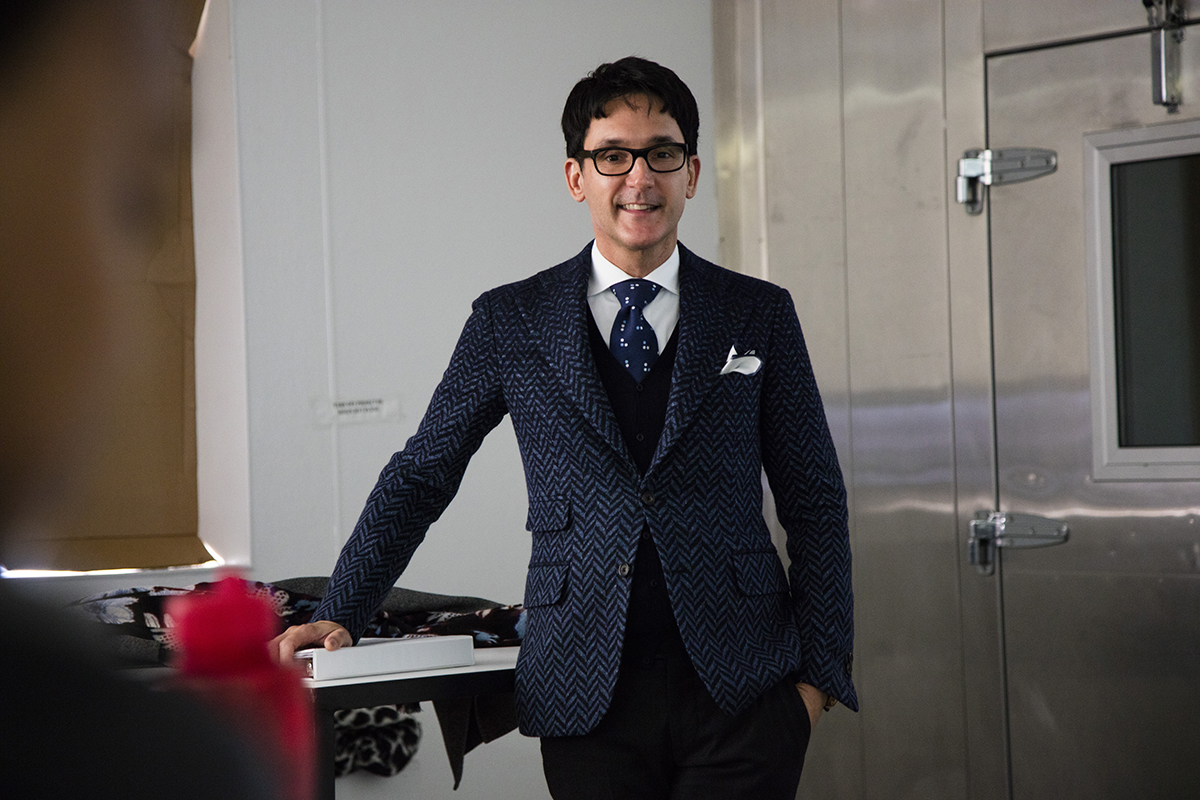 "Don't be timid, explode it," advised James Krohn, San Francisco based luxury personal shopper who happens to be an adamant proponent against normcore and not the type to shy away from sartorial risks. In truth, Krohn is a style maximalist, a fashion aficionado who, after two decades of experience at the venerable Saks Fifth Avenue, now leads a team of personal shoppers at Neiman Marcus. Having just returned from a ten day buying trip to Paris, Krohn visited the School of Fashion to talk to FSH 280: Personal Styling students about the ritzy world of personal shopping.
It came as no surprise that at the first mention of Paris, all eyes were glued on Krohn. Sparks of envy glistened in the audience's eyes as Krohn spoke about his work affairs and writing appointments with the cool nonchalance of a seasoned expert. But as the manager of personal shopping at Neiman Marcus, traveling to the fashion capitals of the world, visiting Instagram-worthy showrooms, and shopping on a lavish budget fathomable only to the most affluent of social stratums is just part of the (dream) job. It takes time, though, to get to this level in a specialized field that's mostly reserved for and indulged in by high society.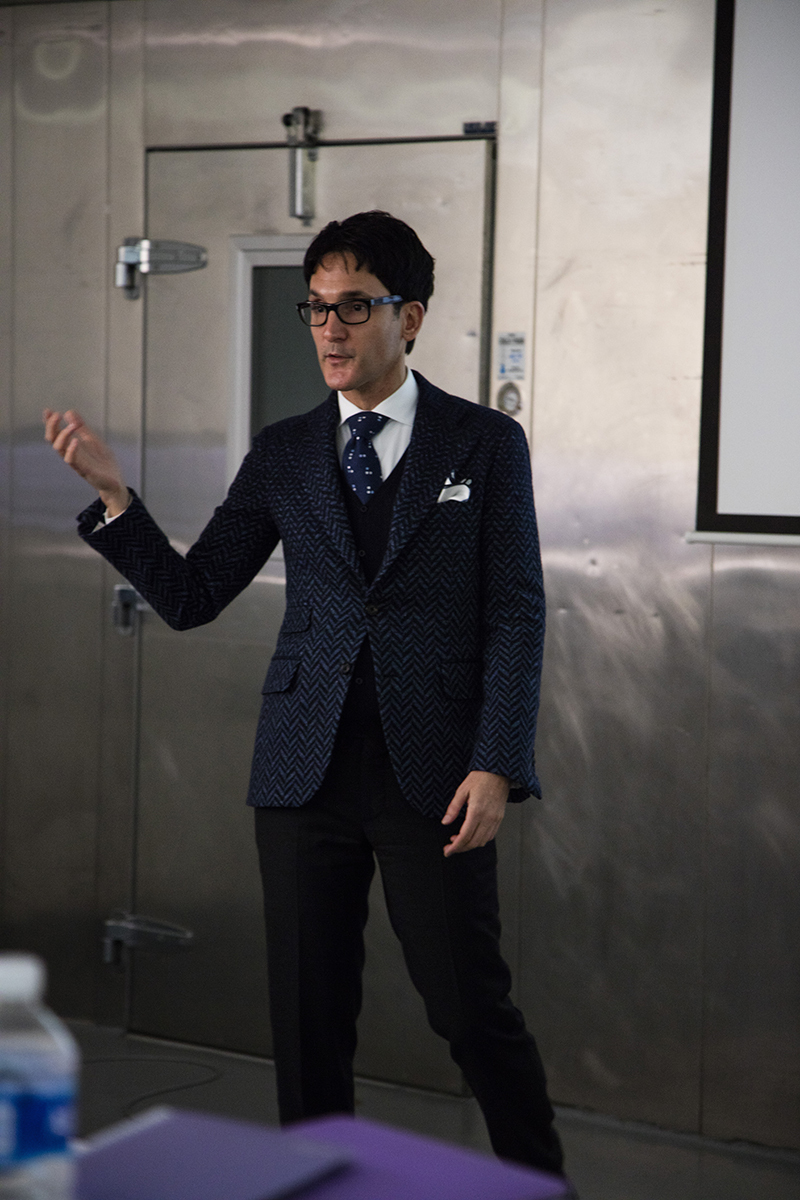 Chances are if you like fashion, you love to shop. It's the industry's favorite pastime, but turning it into a lucrative career requires certain sartorial deft. According to Krohn, a dynamic personal stylist needs to develop a wide arsenal of styling tricks and be able to curate interesting and impactful fashion through the client's point of view. Contrary to the "one size fits all" maxim, every client's style is unique and requires personalized attention.
Within the nuanced spectrum, most styles fall somewhere in between mainstream and esoteric. In order to cater to clients whose styles align with public consensus, a personal stylist needs to be fluent in trends and celebrity style. But for the more idiosyncratic clients, styling becomes less focused on formula and popularization, and more on that special "wow" factor. Prolific designers like Christopher Kane, Mary Katrantzou, Johanna Ortiz, and Dries Van Noten are particularly gifted in creating striking one-of-a-kind designs that stand out from the masses. Unsurprisingly, their fashion bravados have made them client favorites.
Relevancy is also of the utmost importance, and a personal stylist's eyes must always be wide and open. "Keep looking at everything," urged Krohn. "You can't stop watching or you'll fall out of date."
At the end of the day, it's about satisfying the clients and fostering the electricity they feel with fashion. Sometimes the visceral outweighs the cerebral, and how one feels wearing fashion, whether it's a $100 dress or a $2,000 jacket (which in Krohn's world is considered a "great deal"), is what matters most.
Written by Angela Han, BA Fashion Journalism.