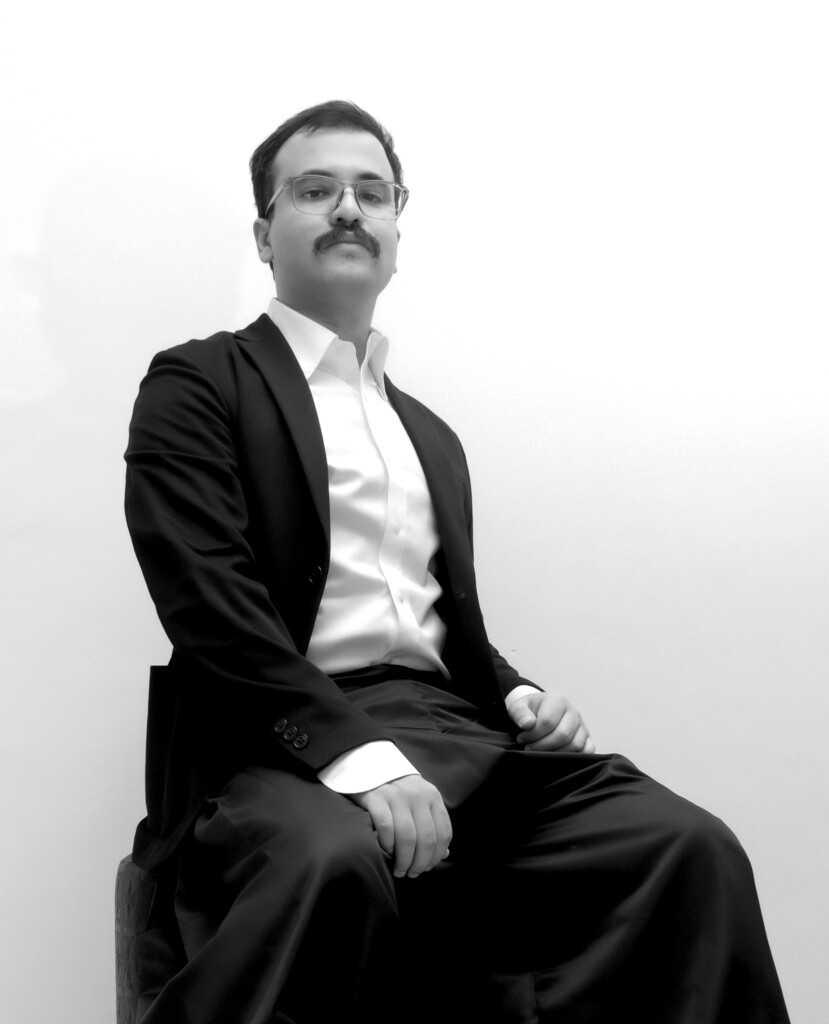 I am a fashion designer specializing in contemporary womenswear and sportswear. I currently work as a CLO 3D instructor at BNU Lahore and am an intern at Ahsan Nazir.
My thesis is a marriage of techwear and tailoring. A majority of it developed by juxtaposing sharp shapes with draped experimentations in geometric draping. The fabrics are singularly a blend of wools and water-resistant polyester
I believe my collection breaks boundaries between genres and brings the sophistication of traditional tailoring and draping to a younger, more contemporary audience. The collection is intended for high-end office wear, so a sense of power is essential here.