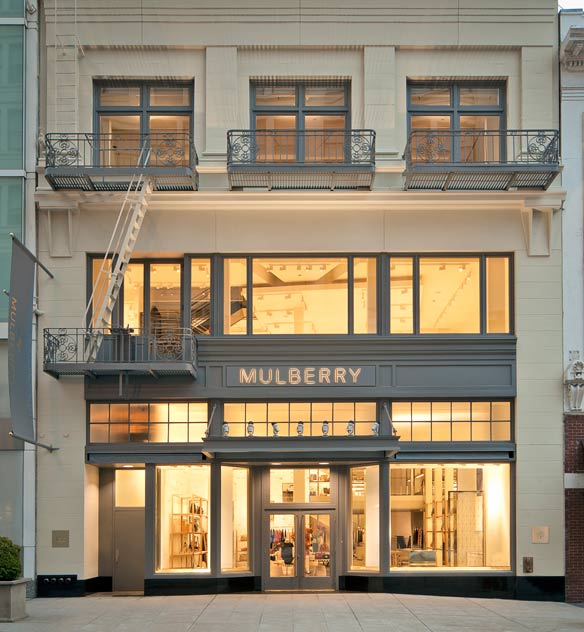 Photo Courtesy of Scott Hargis.
The wait is over – Mulberry has finally set up shop in San Francisco! The It-Brit brand opened their latest outpost last week on our very own Grant Avenue, and celebrated last night with a little shindig co-hosted by Vogue. The store is absolutely gorgeous – in the "I wish I could just move in and live here forever" kind of way. It boasts high beamed ceilings, white porcelain tiled walls, gold accents, and a custom outfitted brass elevator to shuttle shoppers between the three floors.
Follow the jump to read more!
The shop will sell the label's luxury leather goods, as well as the women's collection and men's accessories. There is even a gallery space on the second level, which will host pop-up exhibitions and artist collaborations. The current exhibit showcases the work of British photographers, plucked from the pages of Vogue. The photographs are absolutely gorgeous, and we can't wait to see what the artist collaborations will be like!
So if you're in the Union Square area, or just have some time on your hands, be sure to stop by the store! We'll be heading back ASAP – but we may have to leave our wallets at home.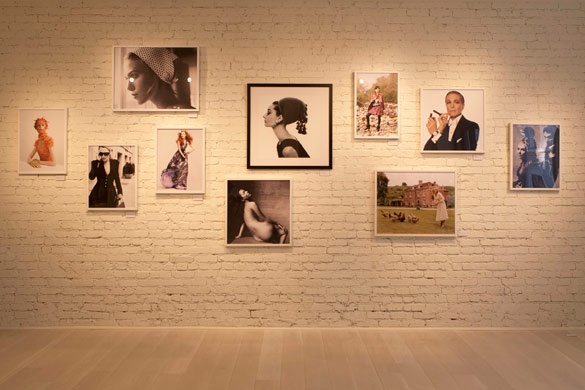 Photo Courtesy of Mulberry.