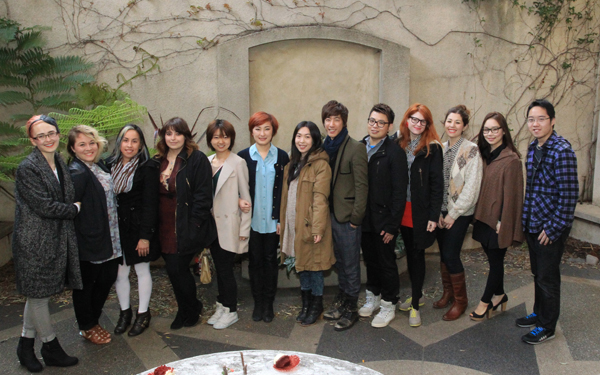 Yesterday, the winners of the Monterey Bay Aquarium Sea Fashion Challenge were announced and awarded prizes at a small celebration thrown by SF Gate! Last semester, students from the School of Fashion and School of Industrial Design were asked to repurpose Monterey Bay Aquarium banners from a display at the Hyatt Hotel for the Sea Fashion Challenge. Teams of students designed clothing using the recycled banners, and photos were posted to SF Gate, where they were voted on by readers. Nearly 60,000 votes were cast – and we've got the winners below! Students were awarded trips to the Monterey Bay Aquarium, some  with VIP tours, and the first prize winners will even get a chance to feed some of the animals. Congratulations to all of the students!
Follow the jump for to see the winning designs!
Second Runner Up – Ombre Coat and Pants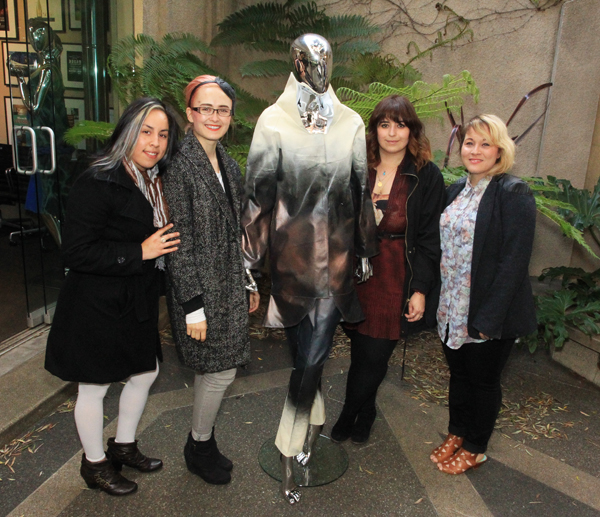 Nancy Garcia, Arijana Kajdic, Asli Witham, and Flora Cervantes
First Runner Up – Braided Photo Print Dress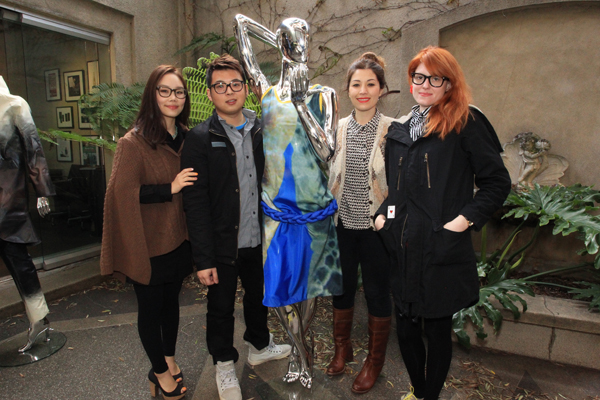 Sujin Mun, Winbo Shiau, Jasmine Gonzalez, and Tugce Kaynak
Winner – Fish Print Coat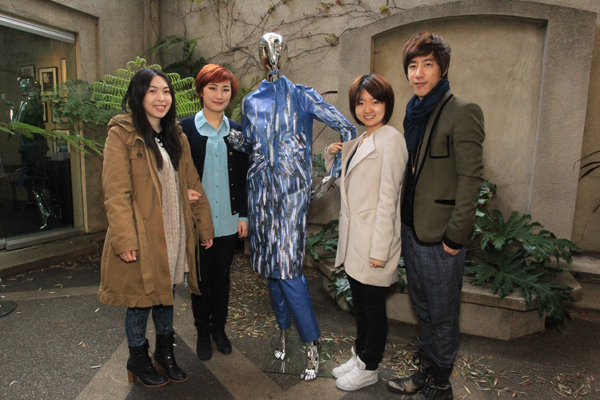 Jacqueline Mao, Qian Bao, Shanshan Bai, and Yen-Chih Huang
For more Student Spotlights, click here.