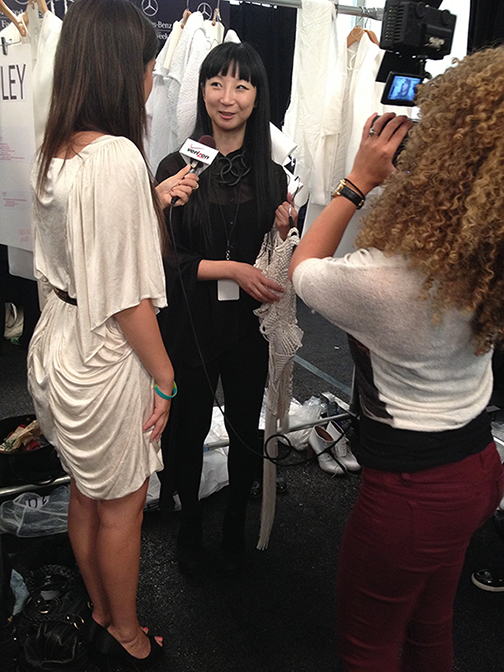 Spring 2014 MFA Designer Nika Tang interviewed backstage at Mercedes-Benz Fashion Week in New York.
Happy Monday, fashion students! We've switched up today's "Monday Morning Photo" with a behind-the scenes VIDEO of Spring 2014 Mercedes-Benz Fashion Week designer, Nika Tang. Adobe TV filmed the MFA Fashion Design student as she got her graduate collection runway ready just a few months ago.
Check out the interview with Nika as she discusses the key tools of her design process that helped take her looks from concept to creation!