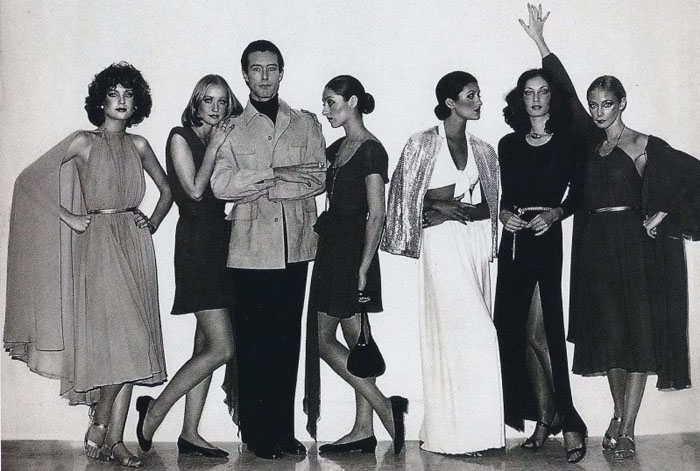 In today's dash of inspiration (a.k.a. Monday Morning Photos), Fashion School Daily takes a look back at one of the most iconic American designers of the 20th century – Halston. When you hear the name Halston, you immediately think of sexy, sporty American fashion from the 1970s, Studio 54, and Bianca Jagger. Known for his floor-skimming jersey dresses and jumpsuits, Halston created a look that was effortless, while at the same time extravagant.
If only Halston were still around today, he would undoubtedly execute a stellar runway show with all the top models (looks like Alexander Wang took top honors in that category this season) and throw the best after party. Studio 54 anyone?
Follow the jump for more photos!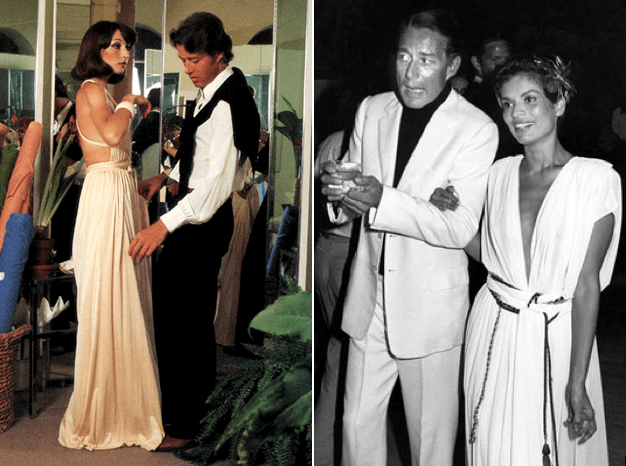 The designer fitting a dress for Anjelica Houston; Halston and Bianca Jagger.
For more Monday Morning Photos, click here.