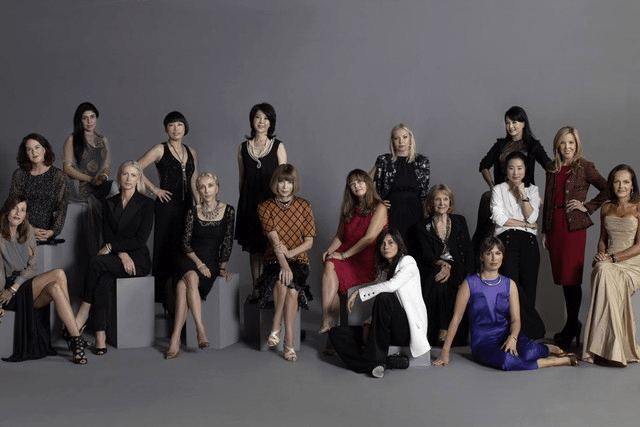 Vogue editors come together in Tokyo, November 2011. Photo Credit: Frederic Aranda for Vogue via WWD
Last week for the first time ever, Vogue editors from around the world all gathered together in Tokyo to celebrate Japan's first ever Fashion's Night Out. The evening began with cocktails and a gala dinner, during which Vogue's top editors all sat for a rare "family portrait". These group portraits have become quite popular in Vogue and other fashion publications, so we thought that in today's edition of Monday Morning Photos,  we'd take a look at some of the most iconic portraits from years past. Almost like a fashion-centric holiday card, no?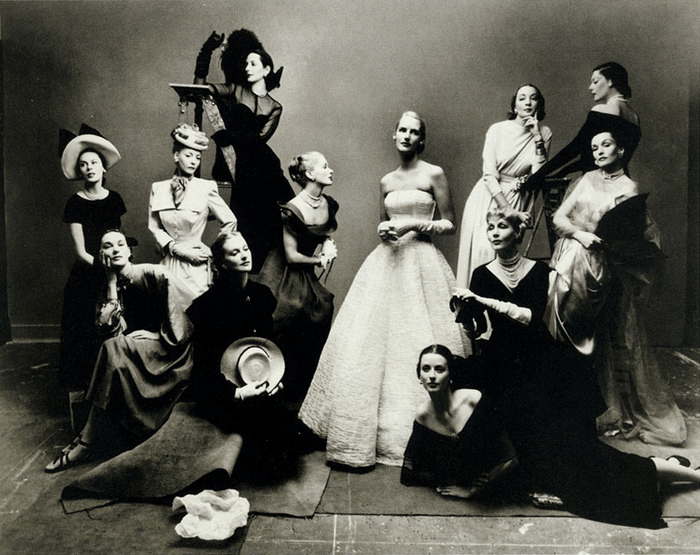 In 1947, Vogue asked Iriving Penn to do a group portrait of the most photographed models of the decade in clothes from American designers. Photo Credit: Irving Penn/Condé Nast Publications
Follow the jump to see more!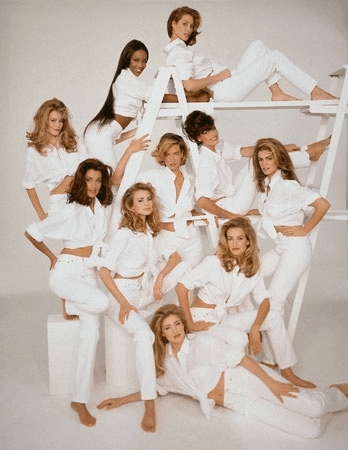 Vogue's 100th Anniversary issue in April 1992 featured the top models of the '80s and '90s shot by Patrick Demarchelier. Photo Credit: Vogue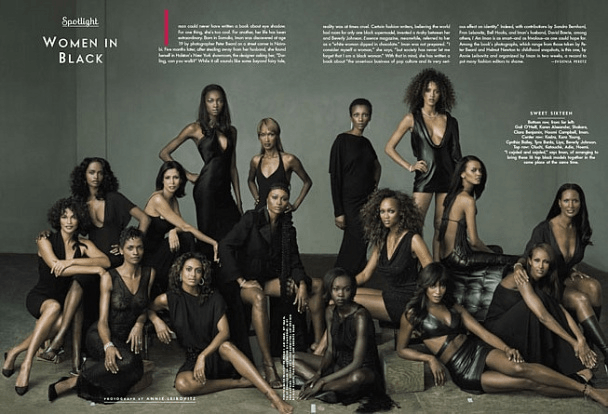 Vanity Fair celebrates black models in their September 2001 issue, shot by Annie Leibovitz. Photo Credit: Vanity Fair
For more Monday Morning Photos, click here.