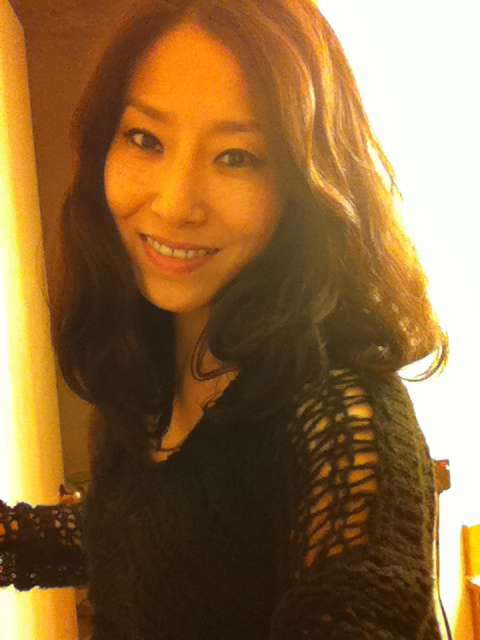 We took a moment to catch up with Minkyoung Kim, who graduated from the School of Fashion with an M.F.A. in Fashion Design in the Fall of 2006. Since then, she has worked with Lily Samii, a local designer who creates custom pieces for San Francisco's fashionable elite.
How did your time at the Academy of Art University prepare you for working in the real world?
I had a pretty tough time during the MFA program as an international Korean student who didn't have English as a first language. However, honest and direct feedback from faculty made me mature and improve my creativity and skill-set more rapidly. Also, my design professor inspired me to focus and put much more work into my portfolio which made the move in to the 'real world' easier.
What have you learned since working for Lily Samii?
Being at Lily Samii Collection has shown me the process by which an idea becomes a final product, especially in the construction phase. When we present the new items at the salon, I can see what is sellable right away. This has given me a better understanding of the hi-end market, the lifestyle, tastes, how to design based on body-type, etc.
Follow the jump to read more!
What is your average day like at work?
An average day consists of checking special orders, verifying the designs and measurements, making the pattern, and preparing the pattern to be cut/sewn. When we have new collections, I begin to make samples from chosen designs, getting feedback from Lily and discussing changes that need to be made.
What is it like creating beautiful custom pieces?
Just like custom pieces are different based on the client, the process when we make these pieces are different as well. However, at the end when I can see the result, that the clients are satisfied, and they look beautiful and sophisticated; this is the most rewarding and happy time for me.
What are your favorite restaurants, shops, etc. in San Francisco?
One of my favorite restaurants is Ana Mandara. I often like to have breakfast/lunch at a few blocks from where I live at Mama's Café.
What is your most beloved item of clothing?
My favorite item of clothing is an asymmetrical, black wool top with ruffles by Comme des Garçons. It's funny because I usually don't like ruffles but when I saw this top I fell in love with its unusual construction and because it's slightly avant garde. If I could afford it, I would wear any piece from Givenchy by Ricardo Tisci.
What was the last book you read?
I just finished British Contemporary Art by J.K. Lim, a book my husband picked up while in Korea (because he liked the cover – Damien Hirst's For the Love of God). I don't like reading novels (I usually fall asleep) but I've always loved books about art.
To see some of the beautiful designs from Lily Samii, click here.
For more Alumni Updates, click here.