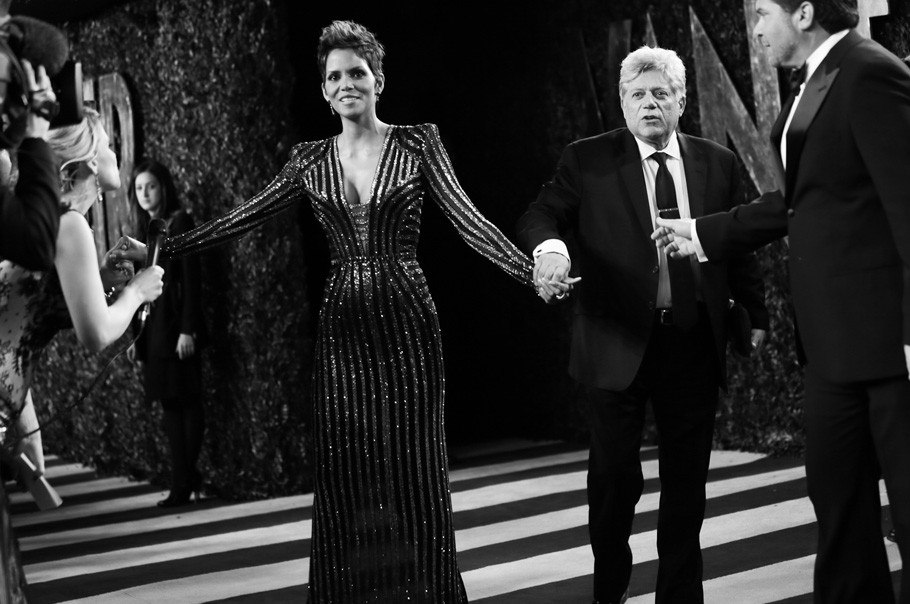 Halle Berry in an Art Deco-inspired Versace gown, arriving at the Vanity Fair party. Photo Courtesy of Vanity Fair/BFANYC.com.
Last night marked the 85th Annual Academy Awards Ceremony, honoring the the finest cinematic efforts from the past year. And though the night is dedicated to the film industry, it is also a major event in the world of fashion. Designers clamor to dress the year's brightest talents in stunning gowns straight from the runway, or custom creations designed with one starlet in mind. So, for today's edition of Monday Morning Photo, we've selected a few of our favorite looks from the most glamourous evening in Hollywood.
[justified_image_grid row_height=375 height_deviation=100 ids="21865,21860,21866,21858,21870,21859,21856,21861,21864,21868,21862,21863,21857,21869,21867″]

For more editions of Monday Morning Photo, click here.