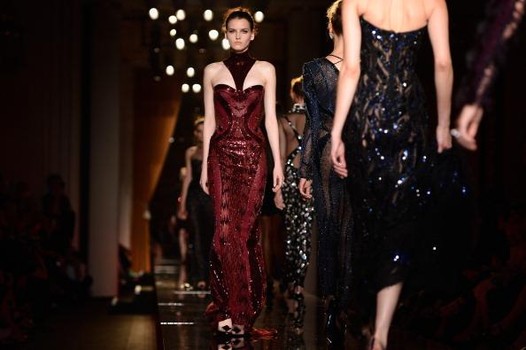 Models walk the runway during Versace show as part of Paris Fashion Week Haute-Couture Fall/Winter 2013-2014. Photo courtesy of Pascal Le Segretain/Getty Images.
Today's "Monday Morning Photo" pays tribute to 2013's inaugural observance of the "Year of Italian Culture". This year long celebration, issued by the President of the Italian Republic, the Ministry of Foreign Affairs, and the Embassy of Italy in Washington, D.C., aims to share the beauty and brilliance of all aspects of Italian culture including art, music, cinema, fashion, and food with the US.
The above image was snapped during iconic Italian house, Versace's, Fall/Winter 2013-14 Haute Couture presentation in Paris but, tonight, the School of Fashion is excited to be collaborating on an event featuring Italy's independent designers right here in San Francisco!
Hosted by Consul General of Italy, Mauro Battocchi, and the Director of the Italian Cultural Institute, Paolo Barlera, tonight's "Italian Style Makers" will feature select women's apparel and accessories, along with vintage jewelry by Coppola e Toppo, making their first ever stateside debut.
We'll be Tweeting and Instagraming everything leading up to the evening's défilé, so be sure to stay tuned for favorite looks and fashion show moments from #AAUfashion. Ciao bellas!