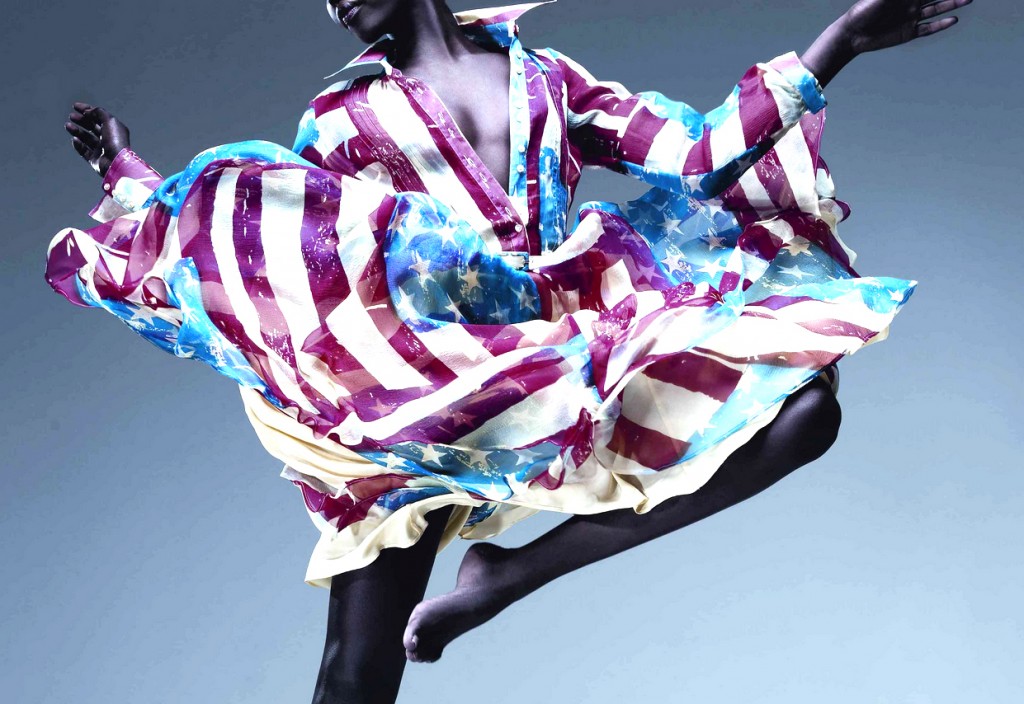 Photo courtesy of CatherineMalandrino.com
Good morning, fashion students. For your Monday Morning Photo, we're paying a fashionable tribute to the official holiday of summer, the 4th of July. Catherine Malandrino's iconic American Flag Dress, was worn by numerous celebrities and socialites to express patriotism after September 11th, including Meryl Streep and Halle Berry. The dress was relaunched in 2008 to celebrate the election of President Obama, and re-issued again for Bergdorf Goodman in 2011 to mark the ten year anniversary of the 9/11 attacks.
The "Flag Dress" embodies the American spirit, and we wish all of you celebrating our country's Independence Day on Thursday a very happy 4th!
For more "Monday Morning Photos", click here.