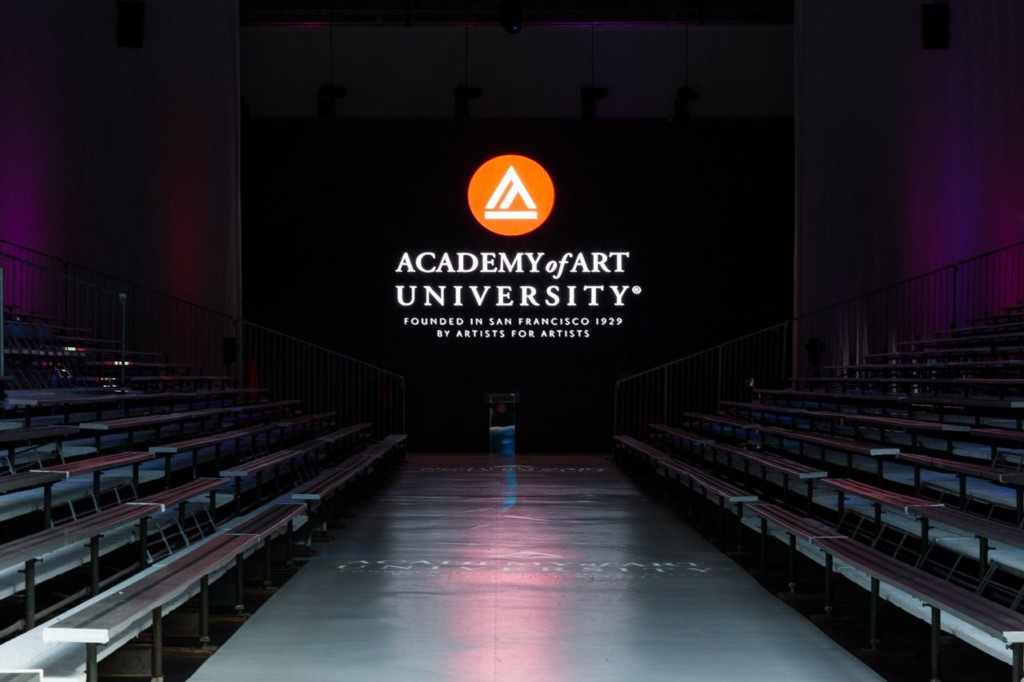 Photo courtesy of Aldo Carrera.
In our latest installment of Monday Morning Photo, we're featuring a shot of the runway from last Thursday's Graduation Fashion Show and Awards Ceremony! We're so proud of all of the students and will be sharing images of their amazing graduate collections later this week. This particular photo captures the calm before the storm of gorgeous designs that stomped last week's runway, as the historic Palace of Fine Arts hosted the largest graduation fashion show the University has ever produced. We hope seeing the culmination of these designers' creativity and hard work inspires all of you as we head into the last few weeks of the semester – good luck!
For more coverage of the May 2013 Graduation Fashion Show, click here.