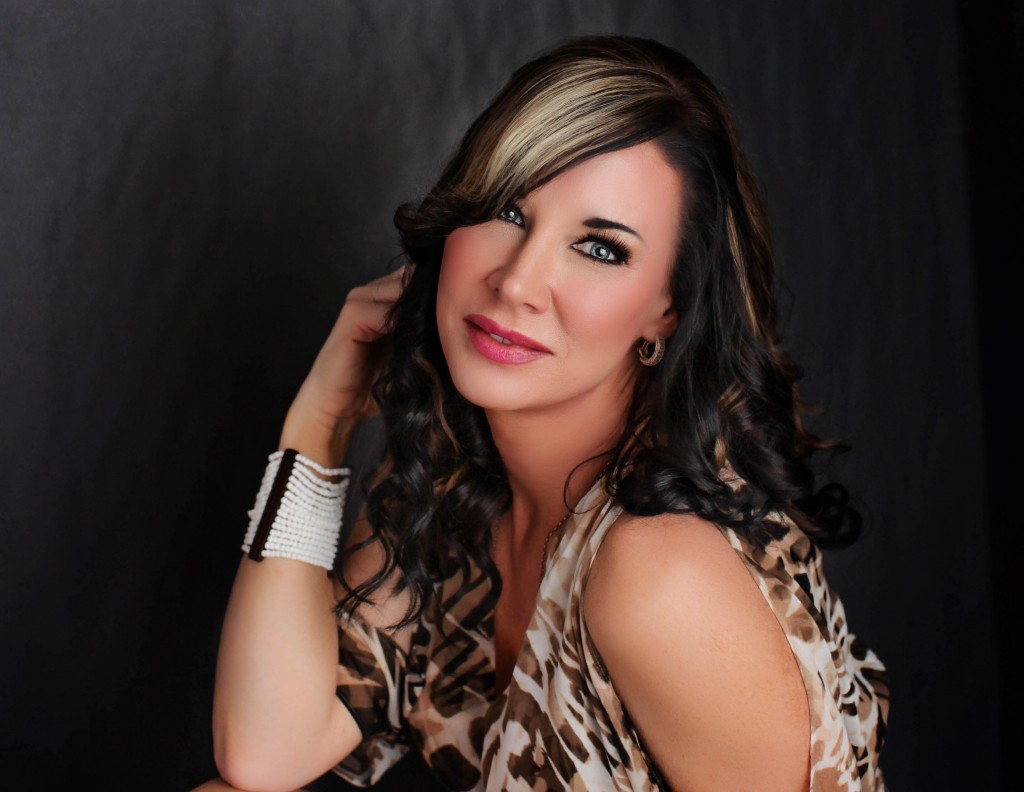 You can tell a lot about a person by their smile and M.F.A. Fashion Journalism student and School of Fashion PR and Special Events intern, Jeanie Walsh, always has a bright one. As tall as her heels, Ms. Walsh's towering persona, both literally and figuratively make her a presence in any room. Yet, one on one, Walsh is gentle, caring and kind. Never afraid to look you in the eyes when she speaks and maternal in her delivery, there's a lot that even we don't know about her, until now.
Malcolm Thomas: What was your first fashion memory?
Jeanie Walsh: Interesting story behind that. I grew up with a family that wasn't very fashion savvy, so I was not exposed to style and fashion. I wore hand-me-down clothes, i was not well dressed and my hair was always short. My first fashion memory came from seeing my mother wear a fit and flare dress with spaghetti straps to go dancing with my father. I remember how feminine and beautiful she looked. From that moment on I have always yearned for fashion, style and long hair. My true love for fashion ­­came when I moved to Southern California in my early twenties, where I worked as a model and acted in movies and commercials. Being exposed to the world of luxury fashion in LA and costume design on the movie sets opened my eyes to the fantastical world of fashion.
MT: Tell me about your blog 1trendii how did that come about?
JW:My blog came about after taking several journalism classes at Academy of Art University. It was when I took FSH 641 OL1: MS: News & Short Lead Boot Camp with Paul Wilner that I truly became inspired to start my own blog.
1Trendii is a fashion and lifestyle platform that delivers inspiration for women to discover and refine their personal style. 1Trendii is committed to bringing the latest celebrity news, beauty and  fashion trends to you. My background, education and experience in the fashion and entertainment industry will be my guide in sharing my knowledge in hopes to inspire, empower and spread friendship, love and laughter with women around the globe. Through my passions and tricks of the trade each week I will share my personal style and fashion finds to smart, creative and stylish women. 1Trendii is a go-to resource for everything beauty, fashion, lifestyle and provides the scoop on the hottest new trends and most stylish ways to wear them.
MT: How has being a mother of four affected the pursuit of your career goals?
JW: It is tough being a mother of four as it can be more than a full time job. They have inspired me as they have grown older and have modeled for me in all of my Academy of Art University styling projects. They give me first hand insight into the shopping and behavioral habits of the millennials.
MT: Fashion is controversial, what's one thing you'd like to see change?
JW: The manufacturing of fashion is very controversial and there must be stricter guidelines that are adhered to in order to eliminate child labor and quality control.
MT: How do you decide what to wear in the morning?
JW: I always plan my wardrobe the night before and dress accordingly with an edge. I was always that mom at the playground with my children wearing a maxi dress and platforms.
MT: What's more important, style or fashion?
JW: Style because it sets us apart from everyone. Style is what dictates my fashion choices.
By: Malcolm Thomas