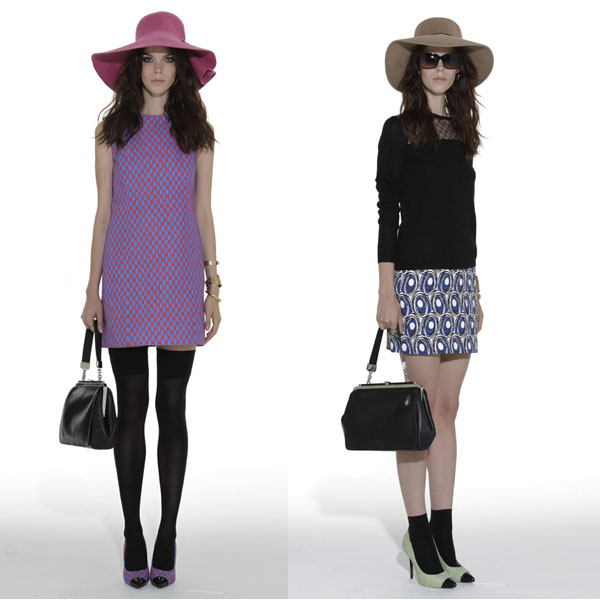 Somebody must have heard our prayers, because Jason Wu is finally launching a lower-priced line! Set to debut next January, Miss Wu shows a more playful side of the designer, but still maintains Wu's design DNA. The designer told WWD, "I always see Jason Wu [the collection] as my aesthetic, my design sensibility. Miss Wu is my personality. It was really fun to explore the facet of who I am – slightly more downtown, and with a more relaxed attitude."
Follow the jump to read more!
The line will be carried exclusively at Nordstrom, beginning with a 40-piece collection for Spring '13 that includes textured shifts and mod A-line dresses, striped tops with floral skirts, and pieces adorned with signature Wu embellishments. Wu was inspired by sixties icons like Jane Birkin and Marianne Faithful, women whom he felt embodied the spirit of the Miss Wu girl. Styles will retail from $195 to $795 – not cheap, but certainly much more accessible than his eponymous collection.
And while we still can't wait to someday get our hands on a signature Jason Wu frock – we're perfectly happy scooping up some Miss Wu in the meantime.