The School of Fashion creates collaborations to mimic the industry that students are about to enter and working with a design team. Collaborations have been created with textile, technical, knitwear and accessory designs students, as well as a group of women's or men's wear design students. These collaborations may be two students or a group of ten.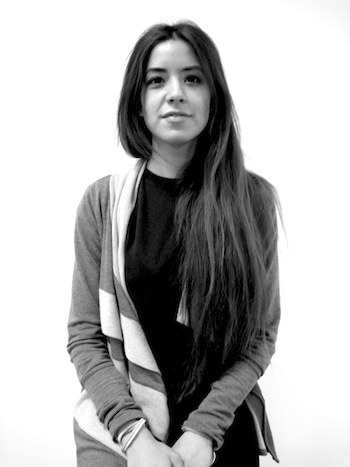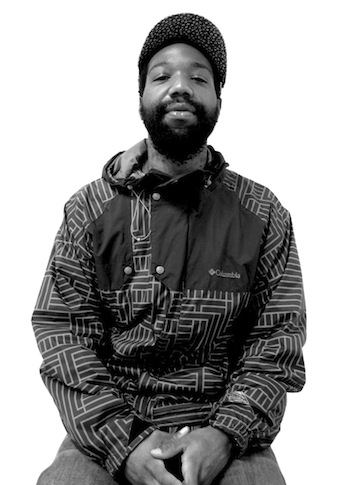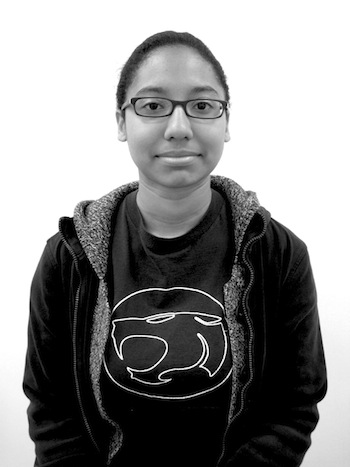 One such collaboration is with Stephanie Duarte, B.F.A. Men's Wear Design; Baron A. Davis, B.F.A. Knitwear Design; and Christina Monic Chavez, B.F.A. Fine Art Sculpture, who have collaborated on a menswear collection that will debut next Thursday at the Graduation Fashion Show.
Tell us about your inspiration?

Stephanie: A modern, dark vagabond.
Baron: My inspiration for this collection was inspired by my 2D women's wear collection that was inspired by Dadaism and Industrial Art Installations. Stephanie and I merged both of our inspirations together to develop our senior collection. We worked very closely together developing this collection, always giving each other advice and ideas while maintaining great energy and feeding off of each other's creativity.
Christina: In Fall 2010, I was taking a class called mold making where I had my first experience working with urethane rubber. While using the rubber I had the thought of how great it would be to make the cast piece out of rubber instead of just using it for the mold. So when I was told that I would be in the fashion collaboration, I knew right away that what ever I did, I'd do it in rubber.
Follow the jump to read more.

How are you feeling with the show so close?

Stephanie: Excited, anxious, overjoyed, stressed, all in one.
Baron: Anxious, Happy, and Ready
Christina: I'm not quite sure. I'm having a bit of a delayed reaction to it all, I feel like I'm still in work-mode.
Are you sleeping much?
Stephanie: Sleep? … Nope.
Baron: No I'm so excited I can't sleep, I get about 3 hours a night.
Christina: YES! The night is mine again!
How do you stay focused?

Stephanie: Create a daily schedule and listen to music while I work.
Baron: Sugar helps.
Christina: By putting some "feel-good" music on and zoning everything out.
What has been your favorite part of working on senior collection?

Stephanie: Learning and working with collaborators. I gained a great deal of knowledge by working with students from other departments. Knowledge I would have never received had I worked alone.
Baron: I enjoyed every aspect but I must say seeing everything come to life in real fabric was the most exciting, and working with Stephanie was pretty fun.
Christina: Collaborating with two people instead of one, the thrill of the challenge! Also, watching how the instructors literally cut up garments during fittings, I was shocked!
If you could do this year over, what would you change to prepare yourself more?

Stephanie: Practice sewing delicate, gauze fabrics.
Baron: I would do more menswear research! LOL!


What are your plans after graduation?

Stephanie: Work on portfolio/internship.
Baron: I plan on moving to NYC or London. I'm open to all of the endless possibilities.
Christina: Go overseas, find a job, and then find another job doing mixed media sculpture and possibly grad school.
For more information on our graduation fashion show and events, click here.