Juhyun Park, B.F.A. Fashion Design, Maggie Mo Luo , B.F.A. Fashion and Knitwear Design, and Donna Dong Zhong, B.F.A. Fashion Design, have each created their own women's wear collection for the Graduation Fashion Show.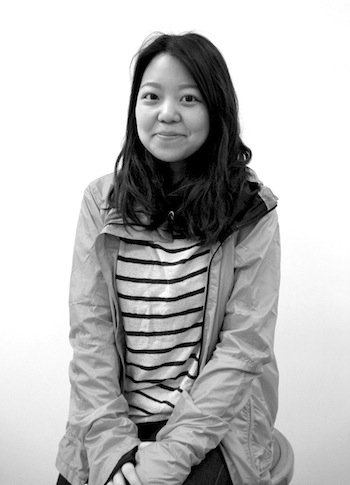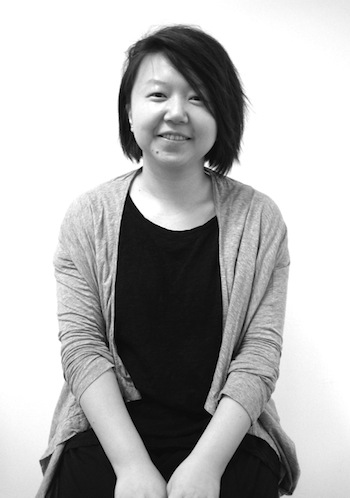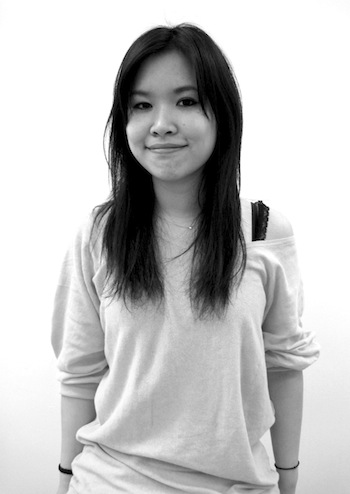 Before coming to the Academy, Maggie was Information Management major at Beijing Institute of Fashion Technology in China. Donna has interned at BCBG Max Azria and Harputs Market.
Tell us about your collection:
Juhyun: Workwear. Stoned washed. Mark Rothko's abstract paintings. I sent all my linen fabrics to the factory for washing and then put stitching on the garments to make a gradient with the bedding.
Maggie: I was trying to discover the secret of ocean. The beauty of illuminant under the water inspired me. I used wool blend Lycra for the skinny pants and mostly silk, wool, and mohair yarn for knit pieces.
Donna: 1940s zoot suit. Combining elements of a classic tailored jacket with the huge draped baggy pant. Experimenting with different fabrication. I used leather, stripe cotton silk rayon, polka dot silk, polka dot tulle, brocades, and wool gabardine.
Follow the jump to read more.

How are you feeling with the show so close?
Juhyun: Happy and nervous at a same time. I think It is very interesting experience to make a collection for a show.
Maggie: Unreal but exciting.
Donna: I have mixed feelings.
Are you sleeping much?
Juhyun: Not really 🙁
Maggie: Definitely no.
Donna: I feel almost like a zombie
How do you stay focused?
Juhyun: Try to stay focused. Drinking coffee.
Maggie: Believe in myself and always be positive
Donna: Snacking…
What has been your favorite part of working on senior collection?
Juhyun: When I cut my patterns in real fabrics! I couldn't wait to see it!
Maggie: Finally seeing all your garments came out … (it's) like your baby is being born.
Donna: Hard work pays off!

If you could do this year over, what would you change to prepare yourself more?
Juhyun: Details on the fabrics
Maggie: Nothing to change. Nothing to regret.
Donna: Be more calm and clear on what to do.
What are your plans after graduation?
Juhyun: Getting an internship.
Maggie: I want to find a job either New York or Paris.
Donna: Exploring the fashion world.
For more information on our graduation fashion show and events, click here.