A year ago, the Council of Fashion Designers of America (CFDA) Scholarship Awards were announced and four students from the Fashion School were on the list. Three of them are doing their own collections for the upcoming Graduation Fashion Show.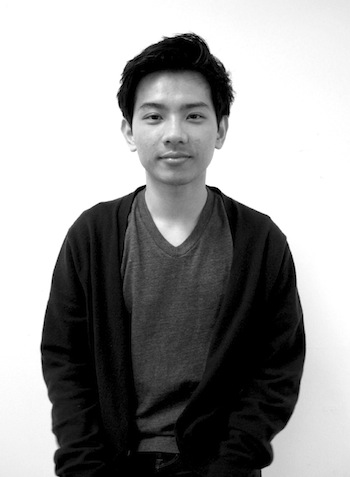 Peter Loc Tan Nguyen, B.F.A. Fashion and Knitwear Design, was the first place $10,000 CFDA Scholarship recipient. He has interned with Rodarte, Abercrombie & Fitch, Porto LLC., and Noblu Clothing.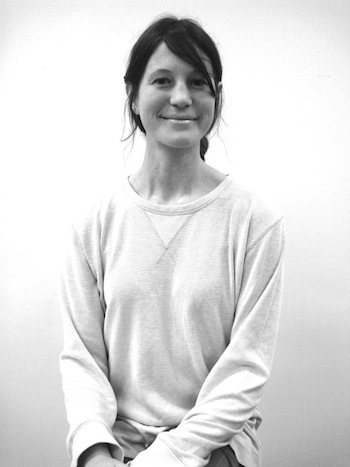 Lisa Relth, B.F.A. Fashion Design, was a $5,000 CFDA Scholarship recipient and a Fashion Group Foundation Scholarship finalist. She is a bikram yoga instructor and has interned with Gr.dano.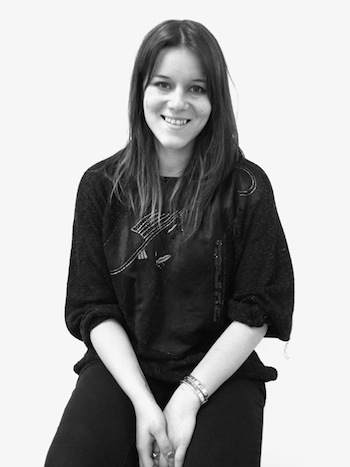 Jannika Lilja, B.F.A. Fashion and Knitwear Design, received an honorable mention for the 2010 CFDA Geoffrey Beene Design Scholarship and a Fashion Group Foundation Scholarship finalist. She has interned with Rodarte and Tiia Vanhatopia, and freelanced for Marimekko Oyj.
Tell us about your inspiration.
Peter: My collection stemmed from the process men's tailoring. The proportion comes from playing with lines and angles and seeing how they relate to one another on a women's body. The silhouette is achieved by mixing masculine angles and sharp lines with feminine curves and fabrications. I wanted the collection to be structured yet light and airy.
Lisa: Giuseppe Arcimboldo, a 16th century Italian painter, combined objects such as fruits, plants, and animals to create unique and unconventional portraiture. The vivid colors, combined with the black background, served as inspiration for my color and fabric manipulations. The painted objects of Arcimboldo's works found their origins all over the world, which contributed to my ethnically inspired silhouette.
Jannika: Beauty in Decay. Abandoned spaces and dark moody stories. Androgyny. Layering fabrics and pieces to reflect the layers of life. Also, most of knitwear is fully fashioned and hand made which leaves no waste.
Follow the jump to read more.

How are you feeling with the show so close?

Peter: Excited. Tired. Anxious.
Lisa: Anxious and excited.
Jannika: It feels surreal to be at the finishing line right now. My concentration is still in the collection!
Are you sleeping much?

Peter: I used to.
Lisa: Sleep?
Jannika: When I'm dead.
How do you stay focused?

Peter: Americano with soy in the morning. Iced Starbuck's double shot with 1.5 pumps of classic at night. Ice coffee in between.
Lisa: Yoga and black tea.
Jannika: I try to balance my life by working hard and remembering to relax and enjoy my time as well.
What has been your favorite part of working on senior collection?

Peter: The best has yet to come. Seeing it on the runway will be my favorite part!
Lisa: Watching the surprising effects of bleach on my fabrics.
Jannika: Finally being able to see it come alive from 2D to 3D.
If you could do this year over, what would you change to prepare yourself more?

Peter: Start in the summer and stay on schedule!!
Lisa: I would buy more fabric than I thought I could possibly use because it will always get used!
Jannika: I think I would do it just exactly the way I did it.
What are your plans after graduation?

Peter: Paris!
Jannika: Internships and Grad School.
For more information on our graduation fashion show and events, click here.