Seeing red…
As I mingle on over to Lincoln Center, (ok, I admit I was probably… running) the first fashionista I see is Gladys Perint Palmer looking dashing in black; posing in front of the electronic billboard that's showcasing her striking illustrations. But, everyone else seems to be wearing red. In some form or another. I don't know why it's a surprise, as red is a color of power. If you want to command a room (in this case a, sidewalk), then you must wear red.
It's an interesting crowd that surrounds the steps up to the formidable entrance of fashion week. It's a crowd of eager bloggers, photographers, journalists, youngsters… but if you're standing outside it means you're not in. So, perhaps wearing the color red is an attempt at feeling powerful enough to try you're luck. If nothing else, it gets you noticed. That's why I wore it.
So, here's the proof…red never goes out of style.
Written by: Katarina Farley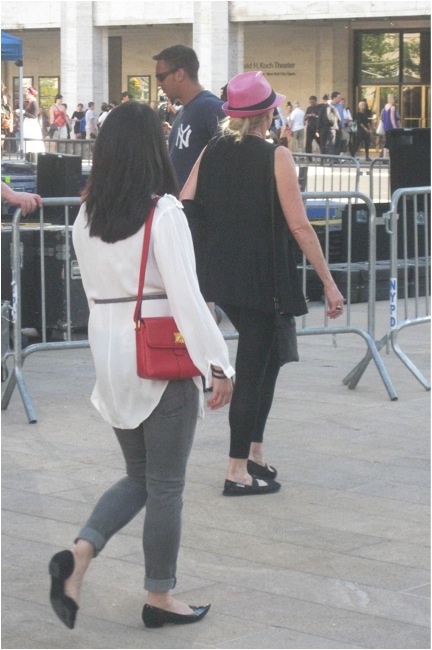 Follow the jump to see more!