Backstage at the AAU fashion show designers, models and stylists scurried to prepare for the culmination of eight months of solid work. Even up to the day of the show, designers were sewing up final touches. Amidst the excitement we did, however, have the opportunity to speak to several of the designers before and after the show.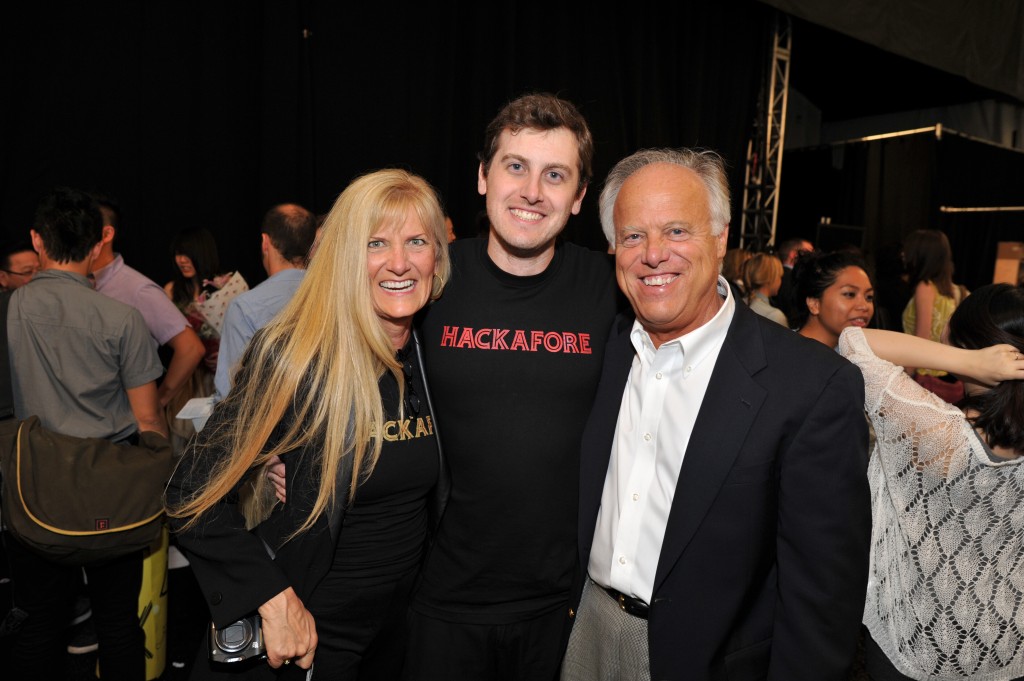 David Doerr's cosmonaut inspired collection combined what he called "cool and space age" with the use of protective fabrics such as GORE-TEX and WeatherMax. From these fabrics David created a combination of dressy and casual menswear using various shades of burgundy, black, and tan. Seemingly identical looking models with slicked back hair made their way down the runway in both full length pants and knee length shorts paired with tailored suit jackets and trench length coats. After the show, David's parents stood by proudly and shared in their son's success and congratulations, taking advantage of the amazing photo-ops backstage in the tent.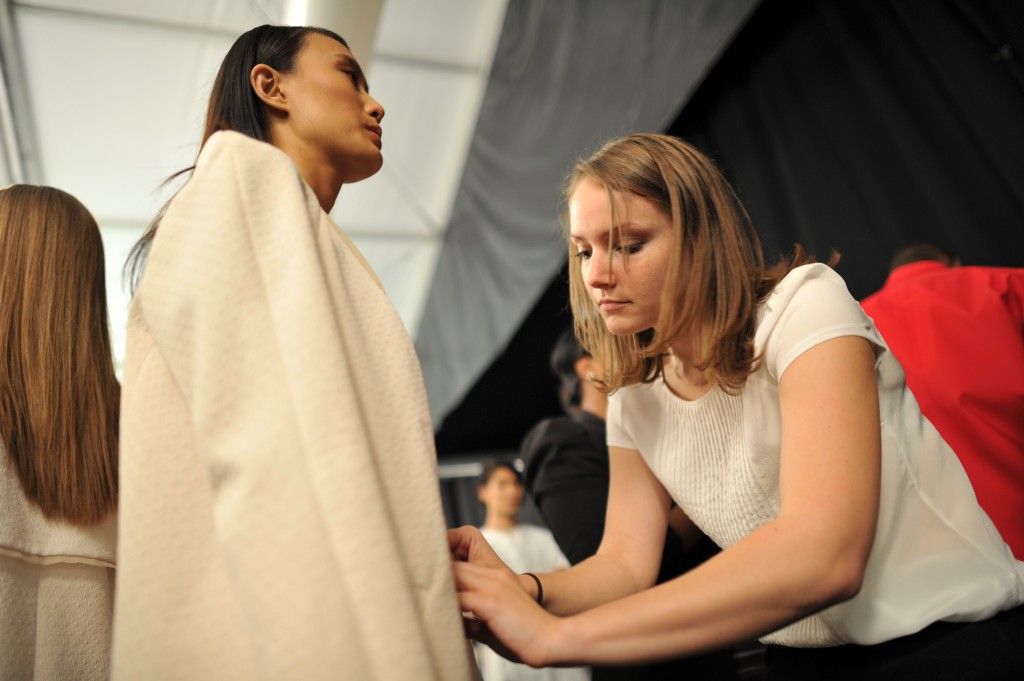 Meredith Acton's collection was inspired by Lewis Hine's photography of child laborers from the 1900s. She used these sad photographs to try to make something beautiful. The clothes played on the look of these children by using longer silhouettes and oversized garments mixed with structured pieces. One thing Meredith especially enjoyed during the process of making her collection was the transformation of the colors of her fabrics during the dying process in which she used different teas to take colors such as bright pink to off-white and create soft Swiss dot prints.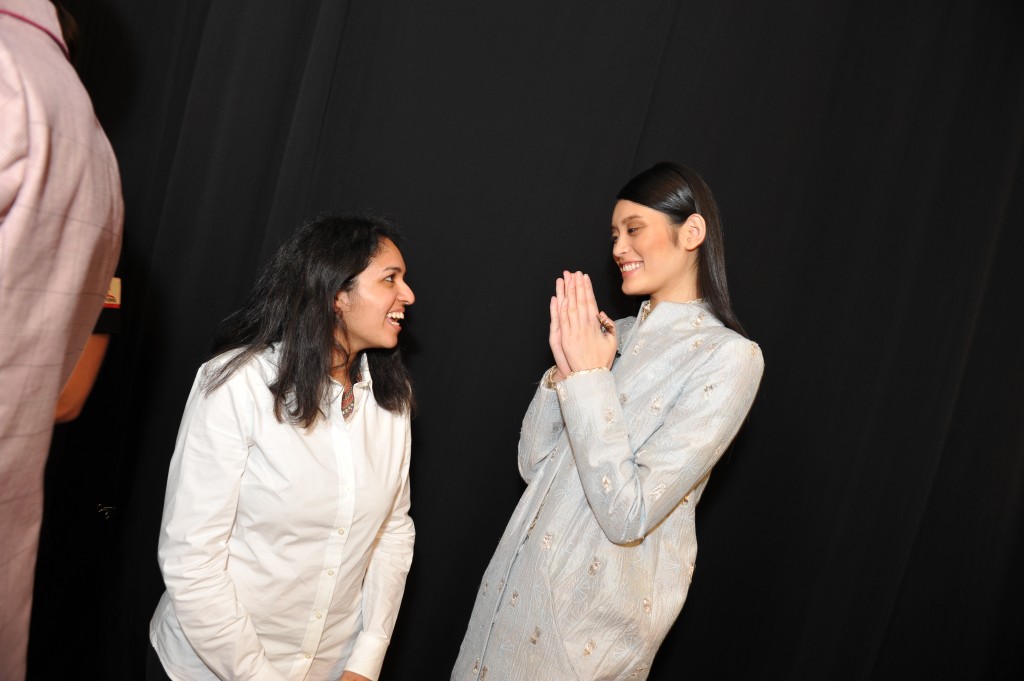 Indian Sarees with a modern twist. This sums up Dipti Irla's collection of pale blue, rose and gold metallic shirtdresses and coats all made of fabrics from true vintage Indian Sarees. Dipti modernized the Indian and colonial British inspired collection even more by sending models down the runway in metallic platforms and circular black shades.
(Photo Credits: Photo Events NYC)
Written By: Bethany Mullinix