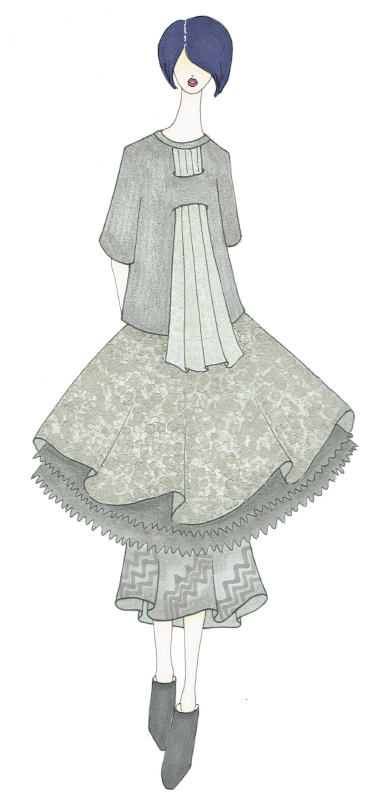 Erin A.F. Milosevich, MFA Fashion Design, is proof that big inspiration can come from the tiniest moment.
Born in Champaign, Illinois, Erin grew up in Carmel, Indiana, before returning to her birthplace to attend the School of the Art Institute of Chicago. There she received her BFA in Fashion Design before coming to San Francisco to pursue her masters degree at Academy of Art University.
Feeling lost and uninspired, Erin was encouraged by her professor to clear her head by taking a walk. It was during that walk that she found the inspiration for her entire collection— a collection impressive enough to get a coveted spot at Mercedes-Benz Fashion Week. Her inspiration came from a simple curtain, waving free from an open window above a corner store. The restraint from the frame and the flowing wind trying to free the curtain stirred Erin to play with the capture and release of her fabrics.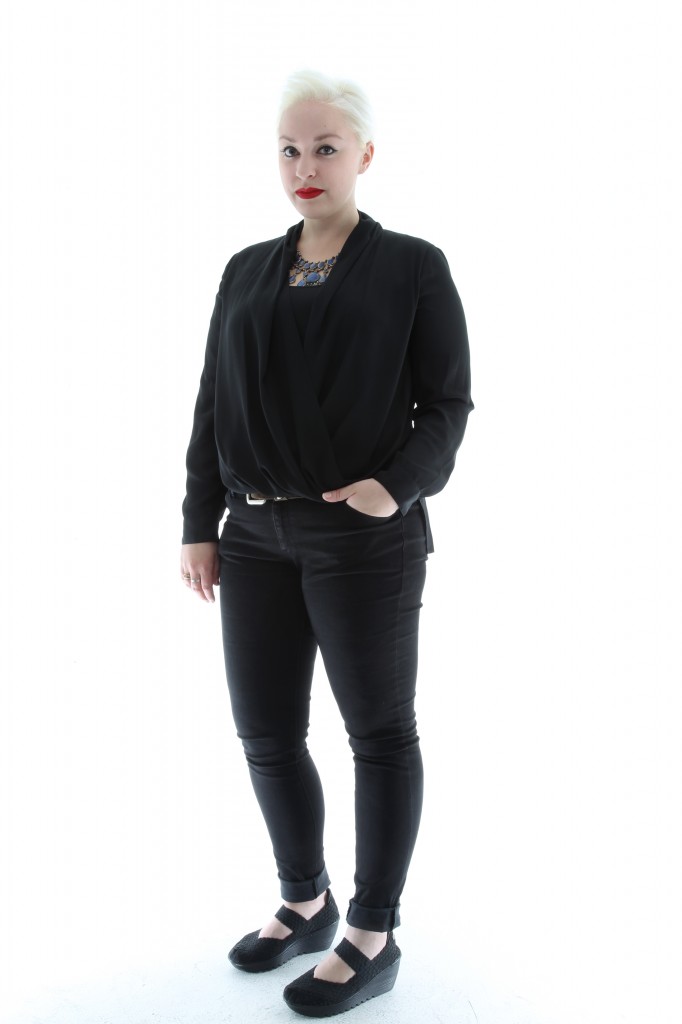 Wool, sequins and lace dominate this collection. The clothes are fitted on the top, yet give way to a looser feel the further down the body you go. A curtain freely flowing from a window can easily be seen in the designs, but in a way that will make people want to wear them! The neutral, light color palette takes a backseat to the movement and silhouette of the clothes. The handmade crinolines used on every look are just one of the things that will set this collection apart from the pack.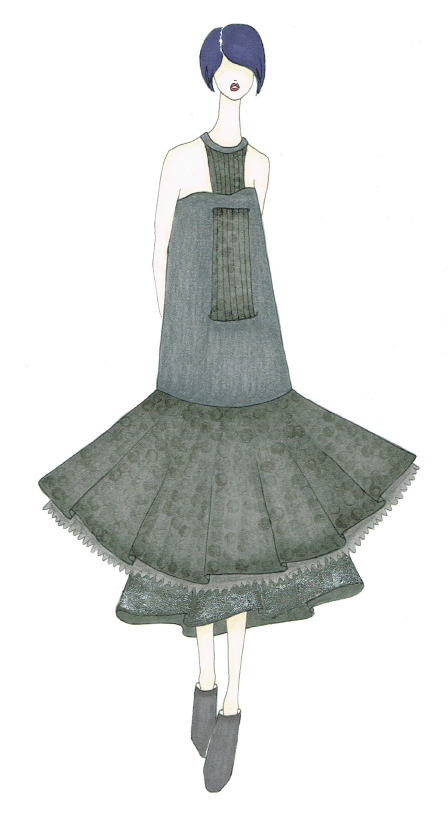 Erin is going to set the fashion world ablaze when she debuts at Mercedes-Benz Fashion Week! Get to know her before she gets famous and read what she had to share with Fashion School Daily.
 Fashion School Daily: What is the best advice you have ever received?
Erin A.F. Milosevich: The grass isn't always greener on the other side; it's just greener where you water it.
FSD: What is your favorite memory of being in the School of Fashion?
EM: Delirious 30 second dance parties after being in the studio alllll day!
FSD: What advice would you give students who want to do collection?
EM: Be prepared to work harder than you ever have before! It's intense, but awesome to see your collection come to life.
FSD: Ignoring the cost, what item of clothing / bag / designer would you buy right now?
EM: A Dolce & Gabbana F/W13 crown, because it's just too amazingly ridiculous!
FSD: What is your greatest style regret?
EM: The forest green V-neck sweater I wore all the time in junior high.
FSD: Which items in your closet do you most use?
EM: Black V-neck tee and my denim skinnies.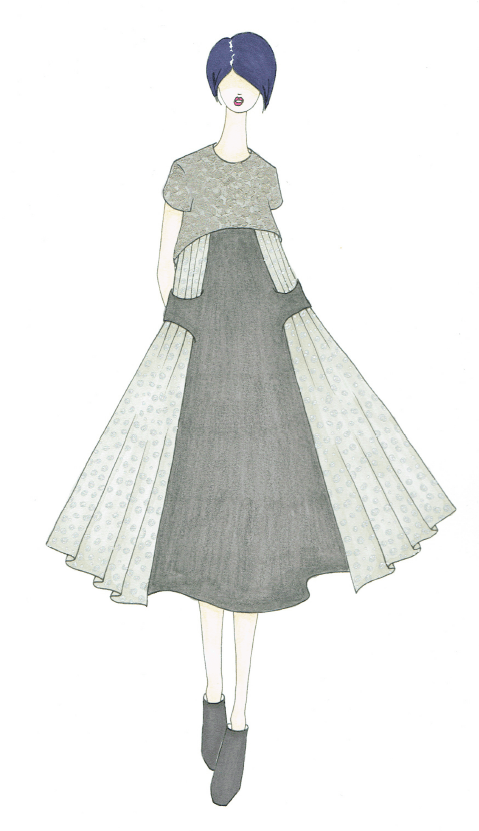 FSD: What is your style motto?
EM: Do what you want. Rules are silly. Wear what makes you feel good.
FSD: Which talent would you most like to have?
EM: I have secret pop star aspirations…
FSD: Who are your favorite fashion icons and why?
EM: I love the easy French chic style of ladies like Lou Doillon, Charlotte Gainsbourg, and Emmanuelle Alt. I love Daphne Guinness' dedication to couture.
Erin A.F. Milosevich may regret her forest green V-neck sweater, but it is safe to say she doesn't regret taking that walk her professor suggested. Keep up with Erin Milosevich all throughout Fashion Week on Fashion School Daily and see her collection come to life at Mercedes-Benz Fashion Week!
By Tess Collins