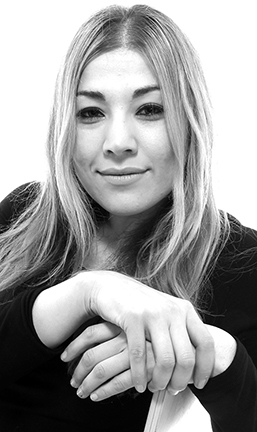 Jasmine Gonzalez, M.F.A. Fashion and Knitwear Design, grew up in the SF Bay Area in San Jose, CA. Before attending Academy of Art University, she earned a B.S. in Apparel Design and Merchandising. She has interned with design companies N.I.C.E. Collective, gr.dano, Jessica McClintock, and most recently with Rodarte on their Spring 2013 show. Her Fall 2014 womenswear collection includes hand-knitted pieces, hand-made yarns, and hand-dyed velvet, and was inspired by the idea of all cultures combining as one. The main details of her knits were taken from the design of Fabergé eggs, while the over-sized silhouettes showcased in her collection were inspired by her own reinterpretation of traditional Inuit outerwear.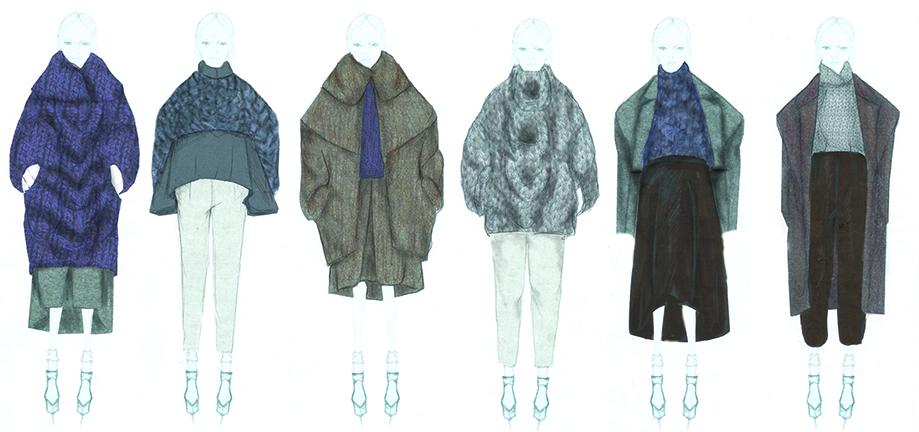 What is your current state of mind?
My mindset is filled with determination and persistence.
Ignoring the cost, what would you buy right now?
Pre-Fall Mulberry sheep skin leather jacket.
What is your style motto?
If you don't feel your best throw on a bright lipstick.
What is your most treasured possession?
My oversized knitting needles.
Who are your favorite fashion heroes and why?
It changes every season, but Dries Van Notan always has a special place.
What is the best advice you have ever received?
We are living in a moment and it will eventually pass, so make every moment your best.
Written by Ashley Castanos