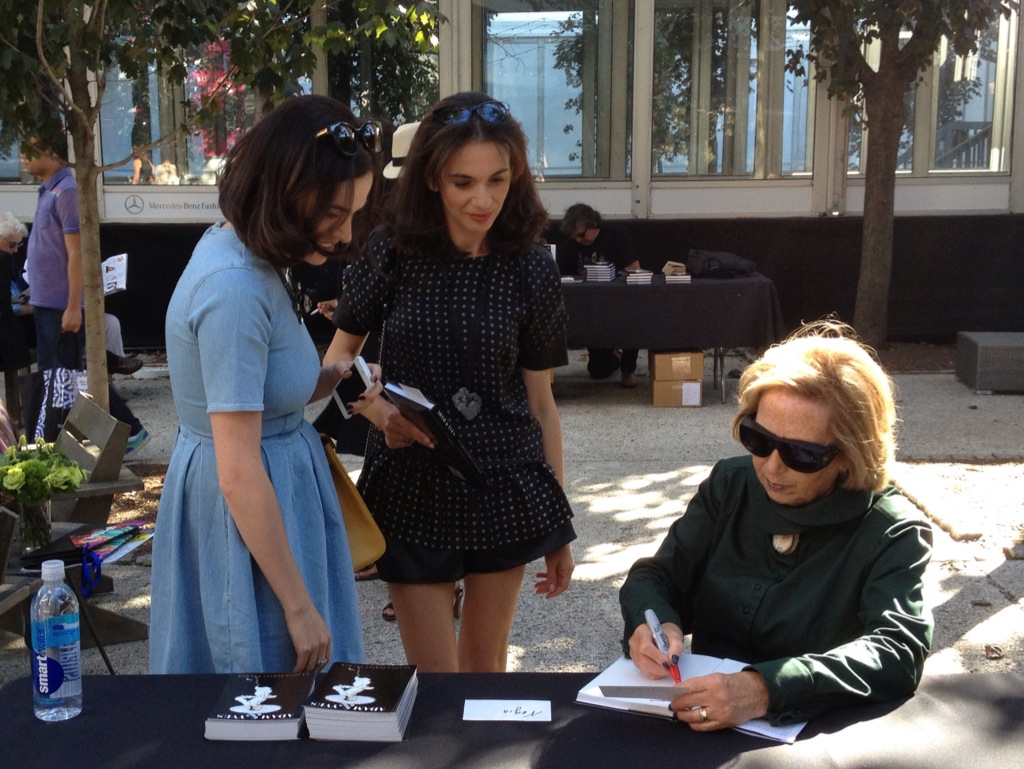 To kick of the Academy of Art University's series of events as part of Mercedes-Benz Fashion Week, Fashion School Daily joined Executive Director of the School of Fashion, Gladys Perint Palmer, to celebrate the launch of her second book, Adam & Yves (Firefall Media).
The event took place at Lincoln Center this past Thursday evening. The beautiful outdoor courtyard lured friends, colleagues and industry fans to the table where Gladys patiently sat to warmly greet and sign copies of her book. With each guest, it was clear to see the strong influence that Gladys has had on the fashion community over the years. Notable attendees included InStyle Fashion Director, Cindy Weber Cleary, Vogue Italia's Grazia D'Annunzio, Joan Kaner, Inmaculada de Hapsburgo, Stephan Rabimov of DEPESHA and School of Fashion alums designer, Norman Ambrose, and Senior Design Director for BCBGMAXAZRIA, Monica Miller. Attendees were also able to exclusively purchase the book, currently available from Firefall Media.
[justified_image_grid row_height=300 height_deviation=50 ids="26176,26168,26172,26164,26171,26170,26169,26167,26173,26166,26165″]

Written by Bethany Mullinix. Photos courtesy of Dooley Photography and Bethany Mullinix. 
Be sure to keep up on Gladys' latest illustrations on Facebook.