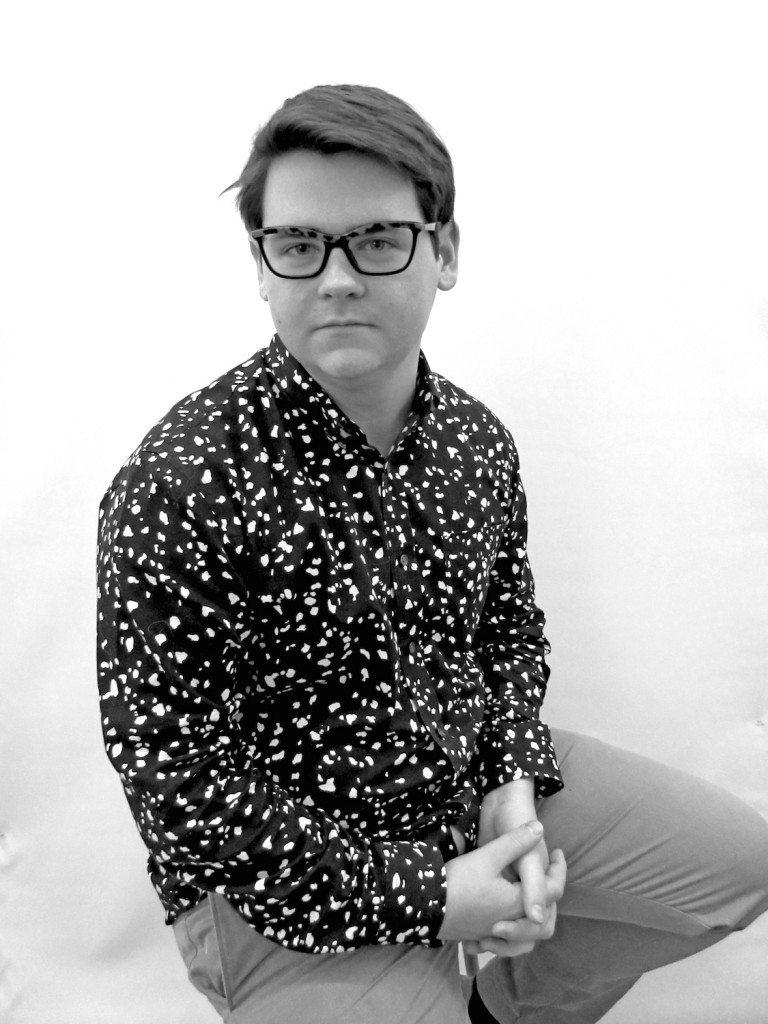 Keith Gunning, BFA Fashion Design, was born in Galway, Ireland. He grew up in Calgary, Canada, where he worked as a Sales Assistant at Club Monaco. He then went on to earn his first degree in Liberal Arts before moving to San Francisco to pursue Fashion Design at Academy of Art University. Gunning has since worked as Construction Draping and Flat Pattern teachers aide at the Academy of Art University in 2011, an intern at Smith Brand Bow Ties in 2012 and most recently as a Sales Assistant for Sandro Paris, at Bloomingdales.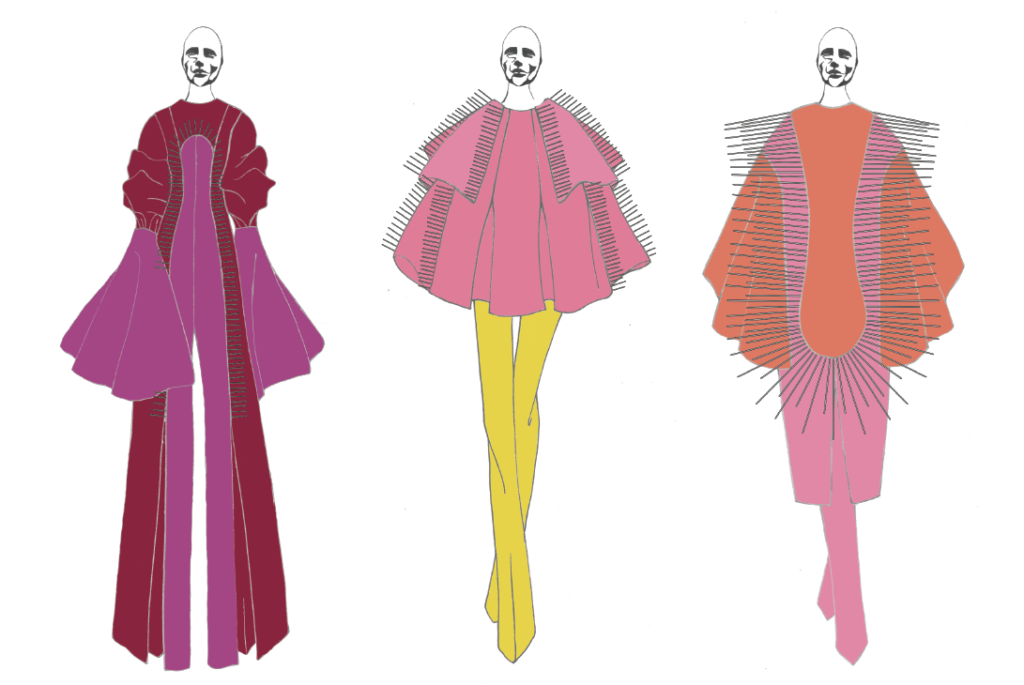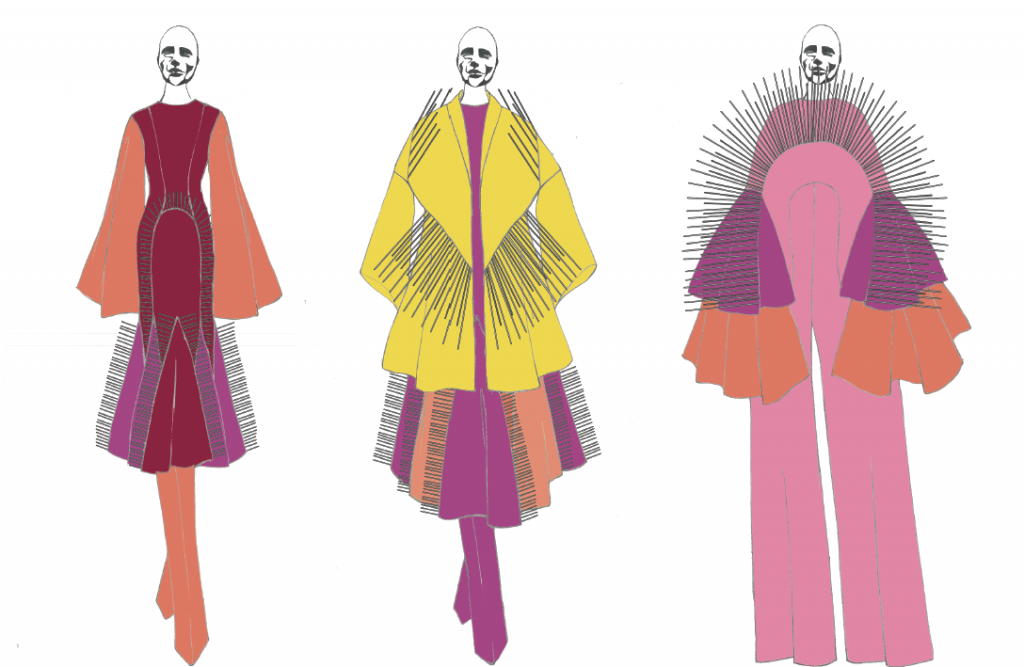 Gunning's graduate collection, made entirely of neoprene, was heavily inspired by the late legendary London-based artist, Leigh Bowery who has influenced artists amongst the likes of Alexander McQueen, Lucian Freud, Boy George and Lady Gaga. He was known for his flamboyant designs and his ability to cause a reaction. This is what led Gunning to create a brightly colored collection of neoprene dresses, draped kimonos and jackets using cable-ties, which were attached to rope, spray-painted, and sewn into each individual seam.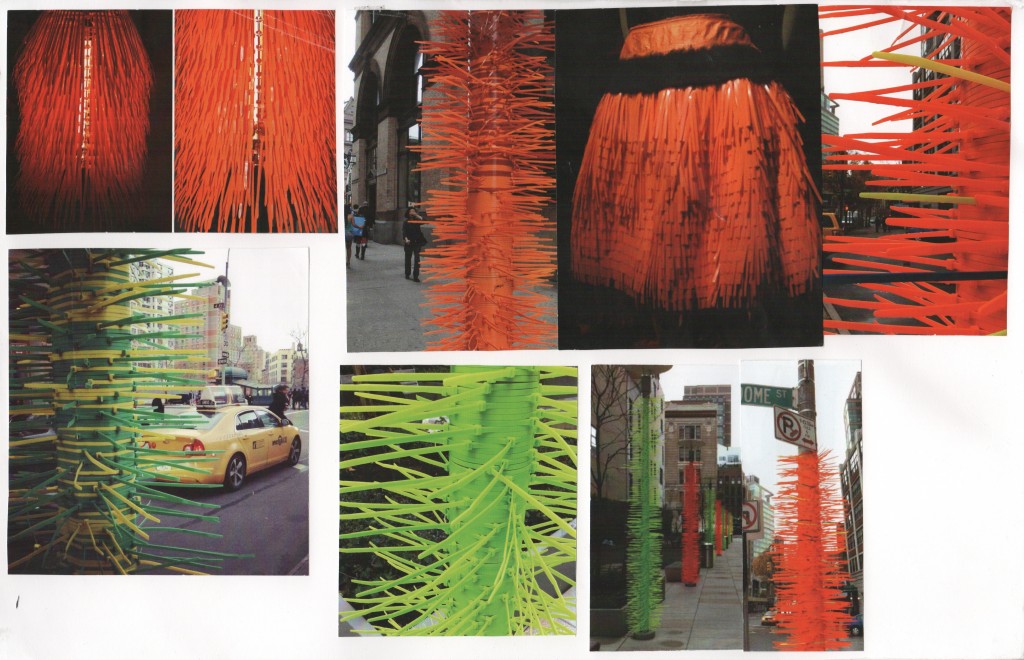 What is your favorite memory of being in the School of Fashion?
Probably all of the crazy late nights working at Polk Street untill 11 pm. We would play ridiculously loud music in the fifth floor studios and danced when we cut patterns or ironed muslin samples. There was a ton of work being done, but there was also a ton of laughter.
What advice would you give students who want to do collection?
You need to be open to change and criticism and you need to be able to work incredibly hard. It's definitely difficult. You're in a constant state of uncertainty, but you need to be confident in your work. It's not an easy process at all, but if you're passionate about your work then it will be right for you.
What are your plans after graduation?
A few months ago I wouldn't know how to answer this question. Thankfully in the past month several opportunities have come my way. Directly after school finishes I will be getting myself a drink and taking a long nap. Then I am off to Los Angeles for the summer to intern with BCBG Max Azria in their eveningwear department, before moving to Paris at the end of the year.
Gunning was granted a place in Academy of Art University's French Exchange Scholarship Program and will be studying at Studio Bercot in Paris beginning September 2015.
By: Faye Harris, MFA Fashion Journalism