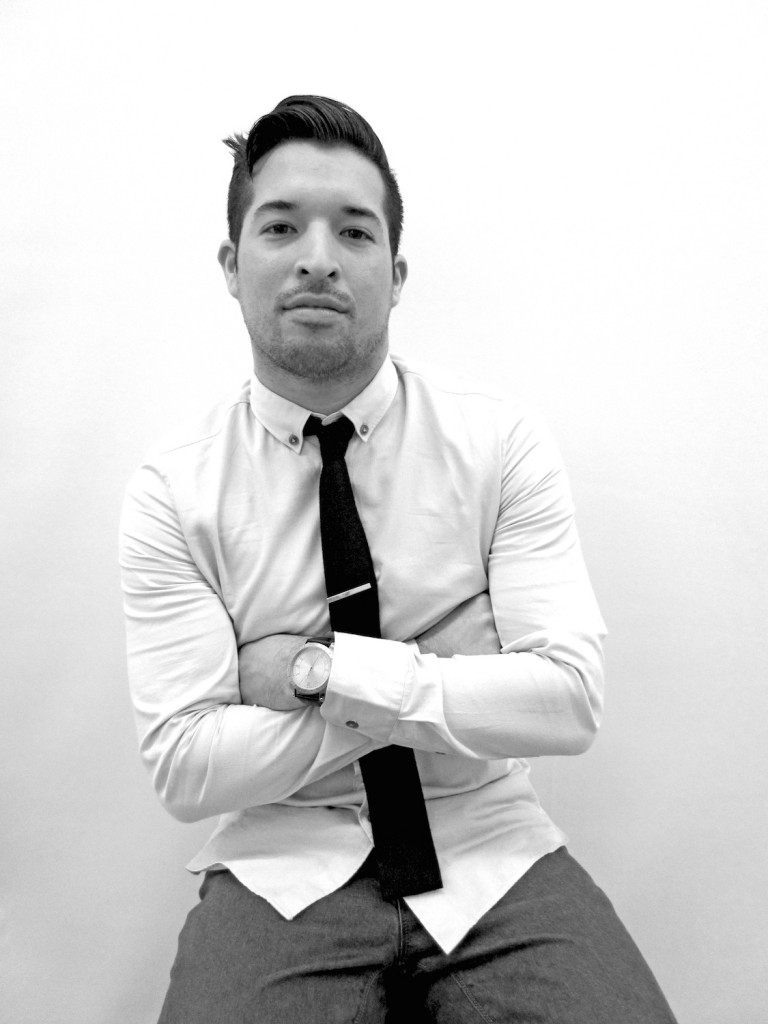 Jc Munoz, BFA Fashion Design, was born in Monterey, California. After completing high school in his hometown of Austin, Texas, Munoz went on to become an assistant designer for Punky Couture in 2012 and for Abercrombie & Fitch in 2014. Munoz's industry recognitions include winning several awards in the 2015 Royal Society of Arts competition, specifically the $1000 Target Award for Fashion; Pointcarre Design Software, License and Support, Award for Textile Design; $1000 Sustainable Design Practices Award, Sponsored by Techmer PM; and the $500 Founder's portfolio Award. In addition, Munoz's prints were featured in the Fashionsnoops.com Textile Competition in Spring 2015.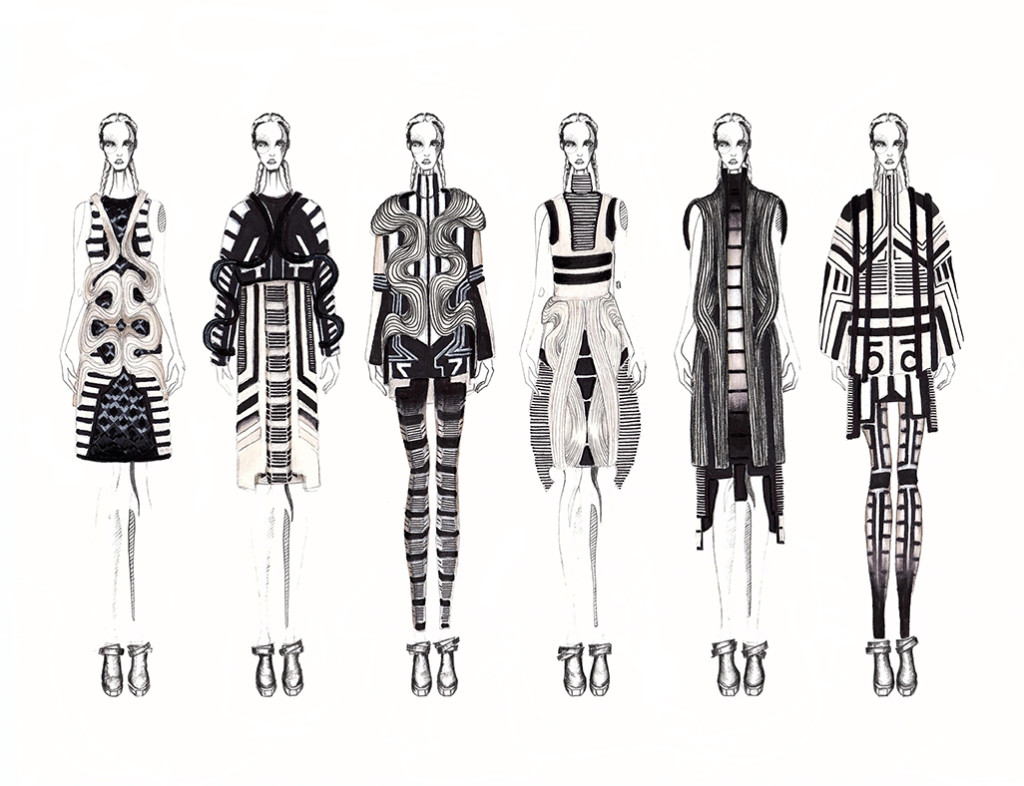 Munoz's graduation collection was inspired by aviation, specifically the beauty of fighter jets as they fluidly move through the air. The silhouettes of his designs mimic the curves and aerodynamic shapes of F-16 and B-2 fighter jets. Munoz's collection features his own textiles, as well as material he made by piecing together over 300 felt stripes. The collection includes ombre printed sweaters, dresses, and pants overlaid with thermal insulated, flame retardant and eco-friendly material and paired with contrasting white silks and pink cotton denim.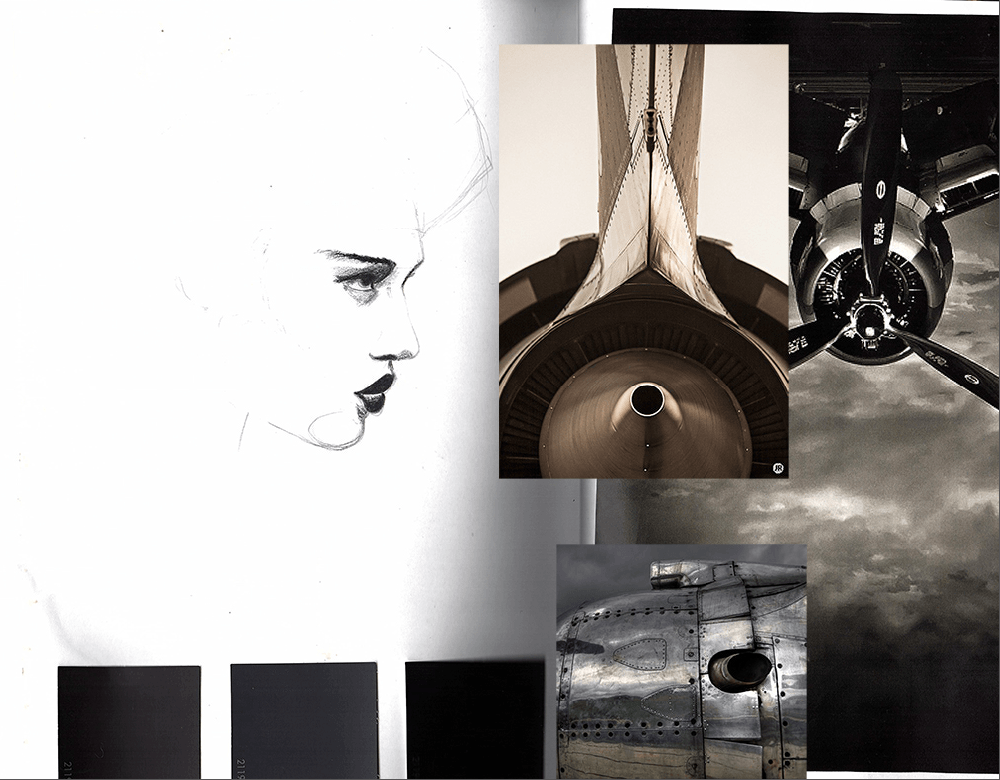 What is the best advice you have ever received?
Jc Munoz: Have the courage to live a life true to yourself, not the life others expect of you.
 What advice would you give students who want to do collection?
JM: Love what you create.
 What is your style motto?
JM: All black everything.
 Who are your favorite fashion icons and why?
Yohji Yamamoto because of his modern and elegant style and Alexander McQueen for his ability to push boundaries while staying true to himself.
By: Faye Harris, MFA Fashion Journalism