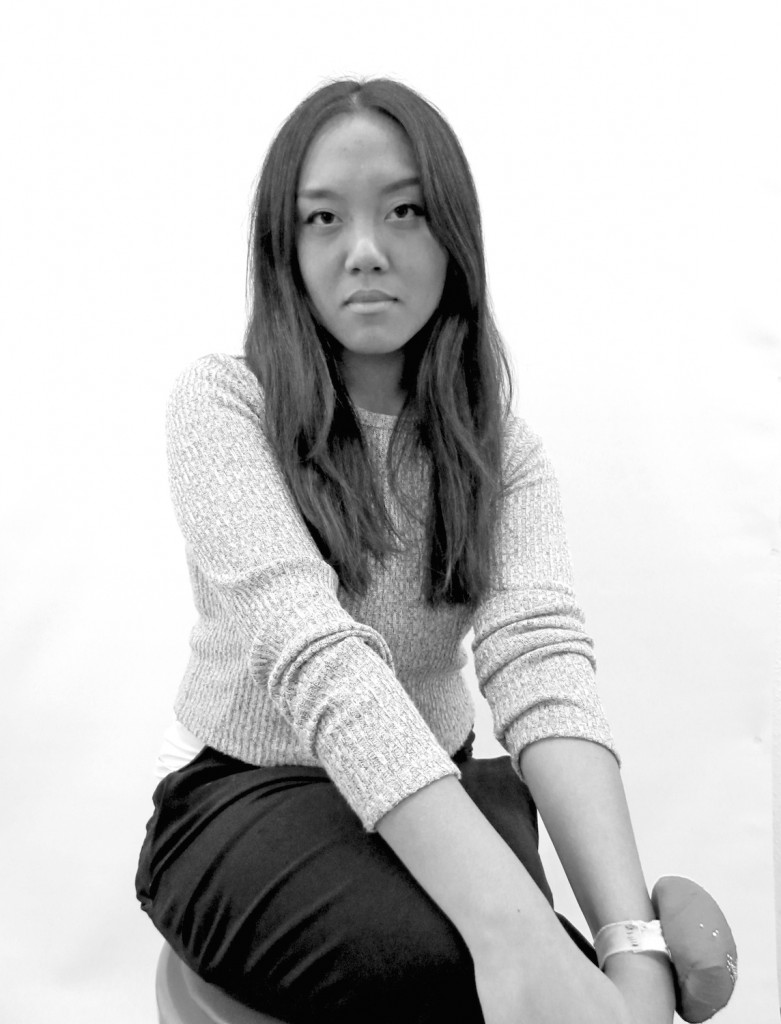 Eleonore L. Santos grew up in San Diego, California. After completing high school, she went on to attend Academy of Art University to fulfill her dream of being a fashion designer. Santos collaborated on her graduation collection with BFA Textile Design student Anna Metzel.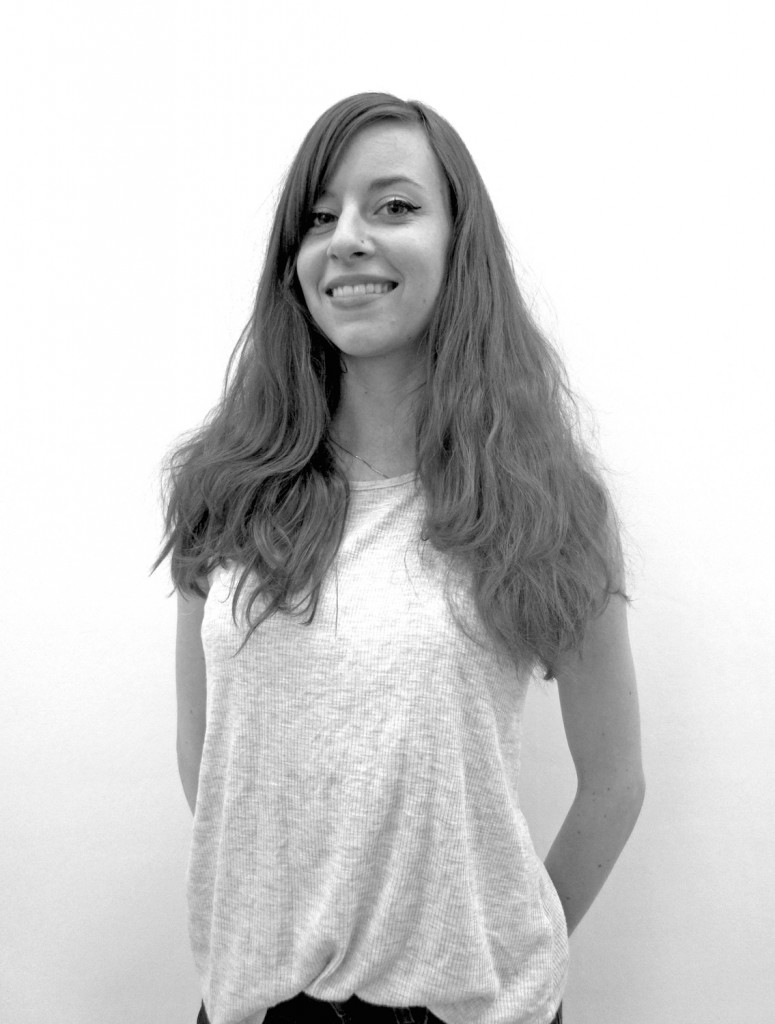 Anna Metzel was born in Gurnee, Illinois. Metzel first began her studies at the Academy in the graphic design program, but eventually found her calling working toward her BFA in Applied Textile Design. While studying for her undergraduate degree, Metzel has gained real world experience through a display design internship at San Francisco-based Pottery Barn Kids.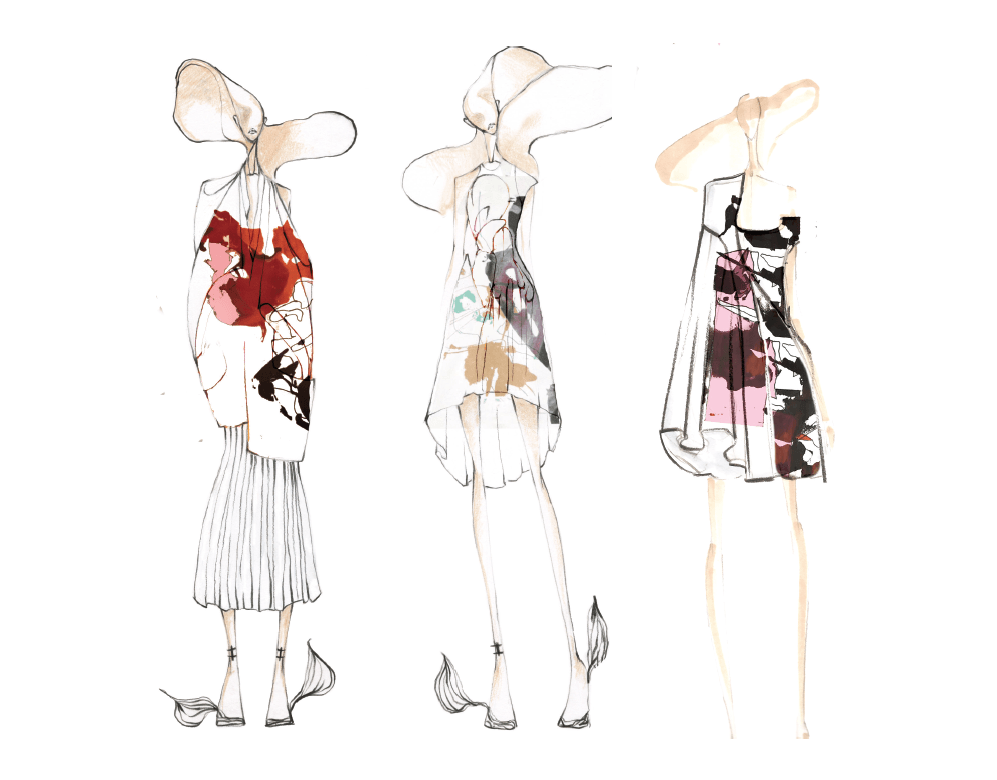 Santos' and Metzel's graduate collection was inspired by Irish-born figurative painter Francis Bacon, who was recognized for his bold, emotionally charged and surrealist imagery. Santos' and Metzel's collaborative collection infuse garments with Bacon's wild use of color and erratic brushstroke style to mimic the utter chaos shown in his paintings. With complex seaming and innovative pattern design, the cotton twill garments are technically complicated, yet the watercolor-like textile keep the collection ground the collection in solidly beautiful, evocative territory.
What is the best advice you have ever received?
Eleonore L. Santos: "If you like it, do it. If you don't like it, try it. You might like it." -Rob Curry, Associate Director, 3D Design
What is your favorite memory of being in the School of Fashion?
ELS: The first time I had to draw a nude male model in my illustration class. It was so hard to concentrate.
What advice would you give students who want to do collection?
ELS: Treat school like it's your job. Treat your teachers like they are paying you to do the work. Everything you do leading up to your senior year is practice for your collection. Level five is where it all counts.
What advice would you give to students who want to do a collection?
Anna Metzel: Make sure you have enough time to dedicate to yourself but more importantly, don't forget to have fun!
Who are your favorite fashion icons and why?
AM: Joséphine de La Baume because she makes me feel like it's okay to have messy hair and Gwen Stefani because she knows how to have fun!
What is your dream job?
AM: My dream job is to be a lace designer or a floriculturist.
By: Faye Harris, MFA Fashion Journalism