Our designers have made it to New York and it seemed like as soon as they landed they went straight to work! Cara and Louie sent us pics from their "New York Studio" (a.k.a a hotel room).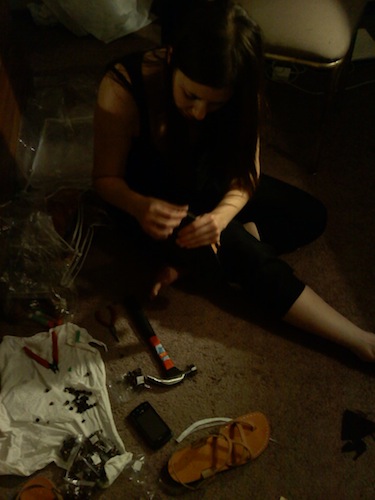 Maria works on some shoes for her collection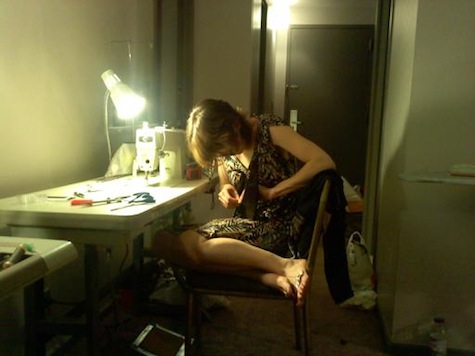 April works on some accessories for hers
For more info about our New York Fashion Week show, click here.