By Bailee O'Connell, BA Fashion Journalism
2020 BFA Textile Design graduate Makayla Godden has a unique pandemic success story. Her senior collaboration collection was entirely created in her parents' garage in Fresno, using tools such as a leaf blower to complete her designs. More recently, Makayla's work was spotted by costume designer Meghan Kaspernik on Executive Director Simon Ungless' Instagram (@SimonUngless) and commissioned her to produce textiles and clothes for HBO's Mare of Easttown, starring Academy Award-winning actress Kate Winslet.
We sat down with Makayla and discussed her textile design journey and her experience making clothes for TV.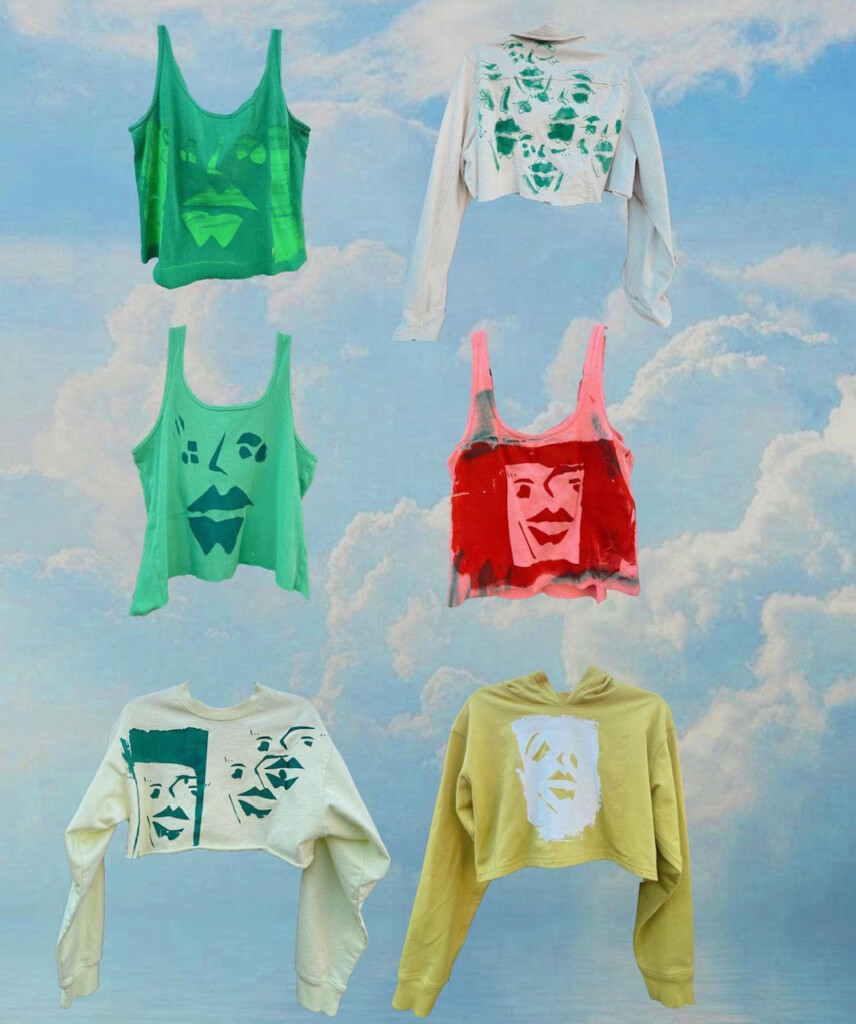 What ignited your interest in textile design, and has it always been a lifelong passion for you?
I began at the Academy of Art University, majoring in Fashion Design, and after hours of sewing in the labs, I grew to fall out of having a passion for it. My dad always taught me never to quit, so that was my MO for a while. I always held in this gut feeling that maybe it wasn't indeed something I was falling into love with, but at the time, I was pretty hard-headed with the idea that I should stick it out – so I did. During my third-year review, Simon [Ungless] recognized that the fashion design path might not have been my calling. Simon has this way of just knowing what your calling is and helps you thrive incredibly. After that review, I called my dad. We had a pretty long conversation about the future, and I soon found myself experimenting with implementing my art onto various garments, welcoming my love for textile design. Sometimes closing the door for a passion you thought you had can open the door to what you're genuinely passionate about!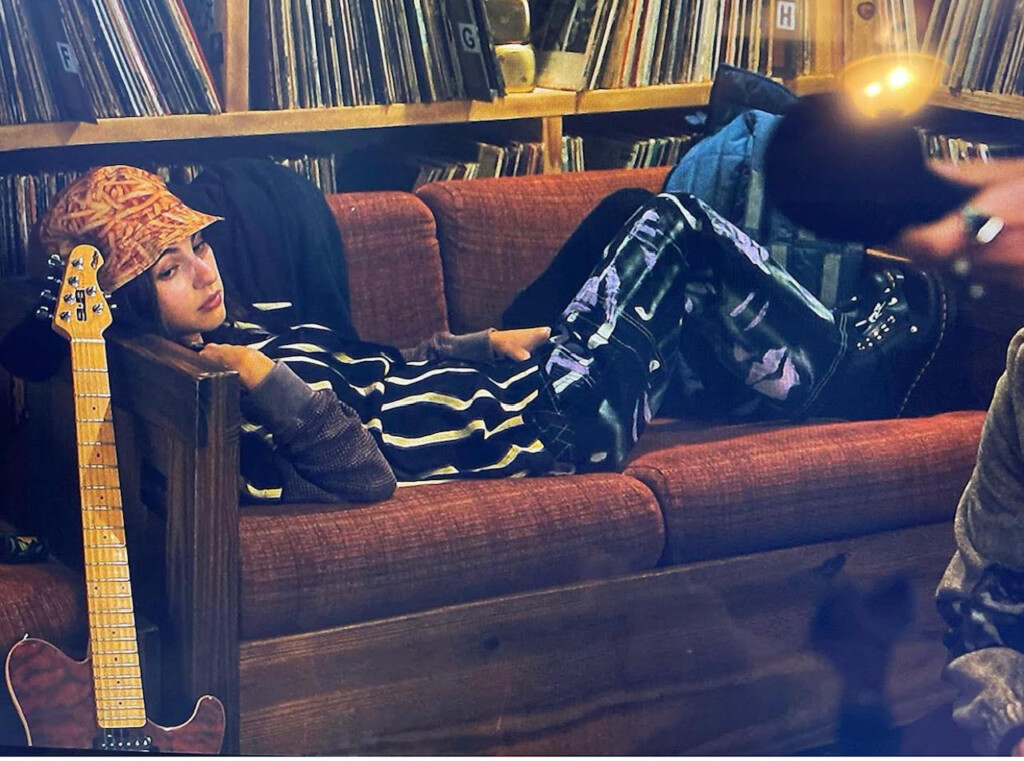 How has it been like for you to work as a textile designer? Have there been any highs and lows along the way?
When I was majoring in Fashion Design, I took a course in Textiles and had never thought much of it. However, after I switched majors, I enrolled in Textiles II, and I remember reaching out to my professor and saying, "Wow, I've been searching for what I was born to do, and this is it." I felt so free and fully capable of being myself and fully trusting my abilities. It was indeed a complete mindset change, and I felt more secure with things I thought I fell out of love with before. That was the initial high, knowing that I felt confident in knowing, truly knowing, what I wanted to do as a career in the fashion industry.
Regarding the lows, I experienced those a lot throughout the pandemic – as I'm sure many others did as well. Before Covid, I wanted to take the time to physically showcase everything I created. My newfound passion and eagerness were also around when I created my senior thesis collection with BFA fashion designer Bitao Zhu, and I was really excited to have my textiles portrayed down the runway. Then, suddenly, Covid happened, and all of that disappeared.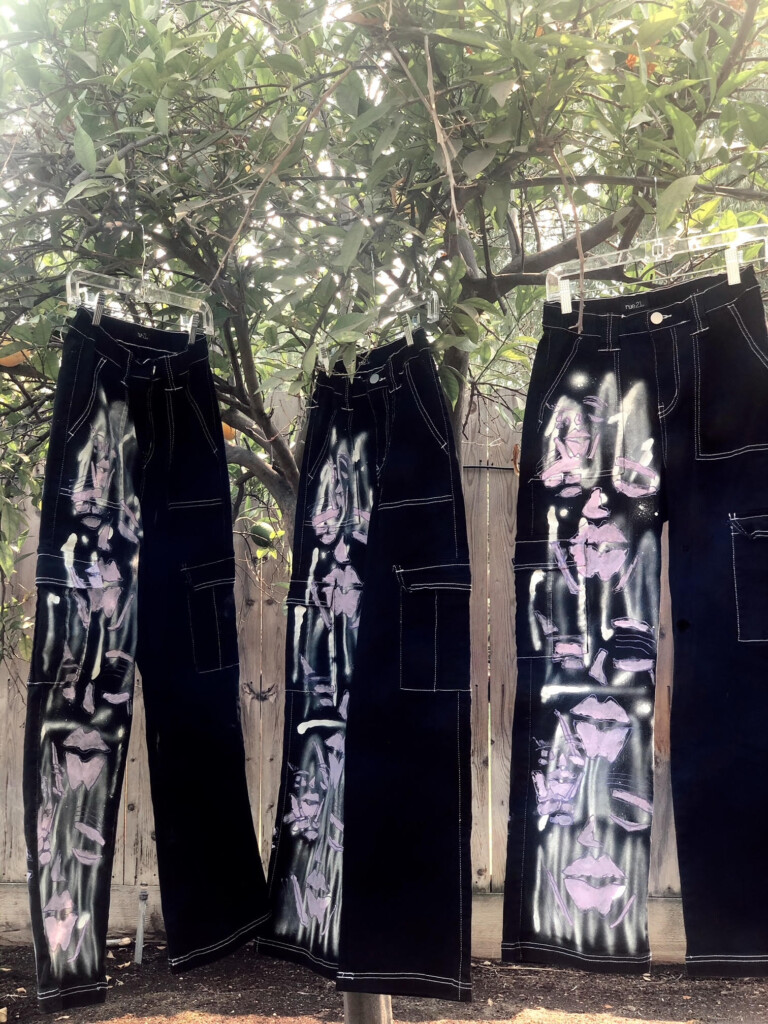 How were you chosen to commission textiles and garments for Mare of Easttown, and how long did it take to design them?
At the time, I was creating a collection that I thought would open a lot of doors for me and my career, but everything stopped because of the pandemic. No one was even hiring at the time, so I made a massive screen at home and just started printing all the fabrics in my backyard. I curated a whole collection that way; I believe it was six looks! Luckily enough, I was selected to be featured in the CFDA Future Fashion Graduate Showcase, a digital showcase created to help provide visibility for the Class of 2020. Afterward, Simon ended up posting my collection on his Instagram. The costume designer for Mare of Easttown essentially scouted me off his Instagram and offered to hire me to create some pants. She asked how fast I could work, since there was a quicker deadline due to Covid and their filming schedule, so I had about a week and a half to two weeks to do the pant. I usually do one of one entirely by hand, so I'd gotten into the rhythm of it all and could work more quickly. Still, she asked for three of the same pants due to the stunt double, a messier scene within the show, on top of original ones for the main character. But it was an incredibly cool challenge for me, and it was exciting to see it on the big screen!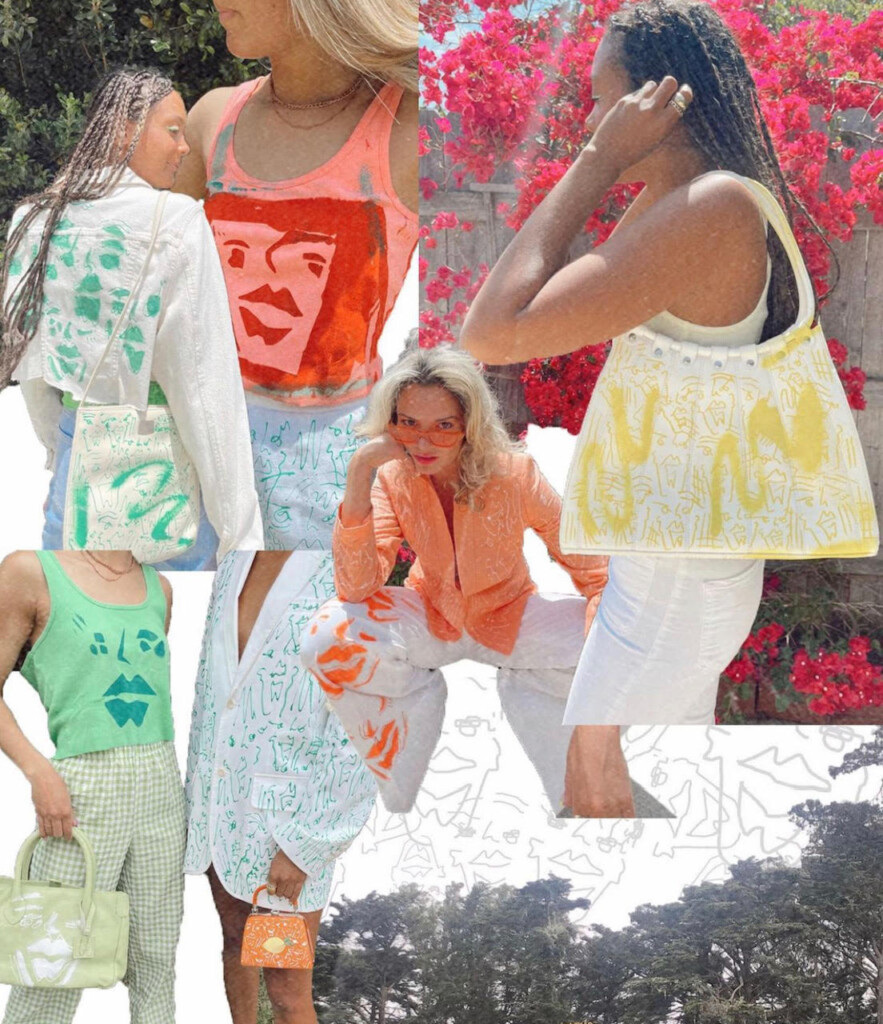 Since graduating, have you worked on any other projects?
I began my own brand, Mak Made It. I've always curated clothing items, specifically t-shirts and items of that sort. Due to the pandemic, my world career-wise seemed to have flipped upside down. I was like, "Okay, what now?" I'm not the type to be on the computer all the time; a lot of designers nowadays are pulling collections together through the computer. I wanted to be doing something where I could be hands-on with my work. So, I began going to thrift stores, picking out items, and creating one-pieces that show my signature face art and fun designs, and I do that about once a week. I would pop up and model my clothes in my backyard and launch it onto my website, though now I began putting a little less rush into it and creating fuller collections and having my friends model the products for me, which has been exciting! It's a fun time to focus on what you love, and I've grown towards a path I've loved and built a brand for myself. My biggest goal is to showcase my items within magazines and with stylists especially; I think stylists are so underrated, and I've been connecting with a few here and there. Overall, I'm always working on expanding my brand connect with others in any way possible.