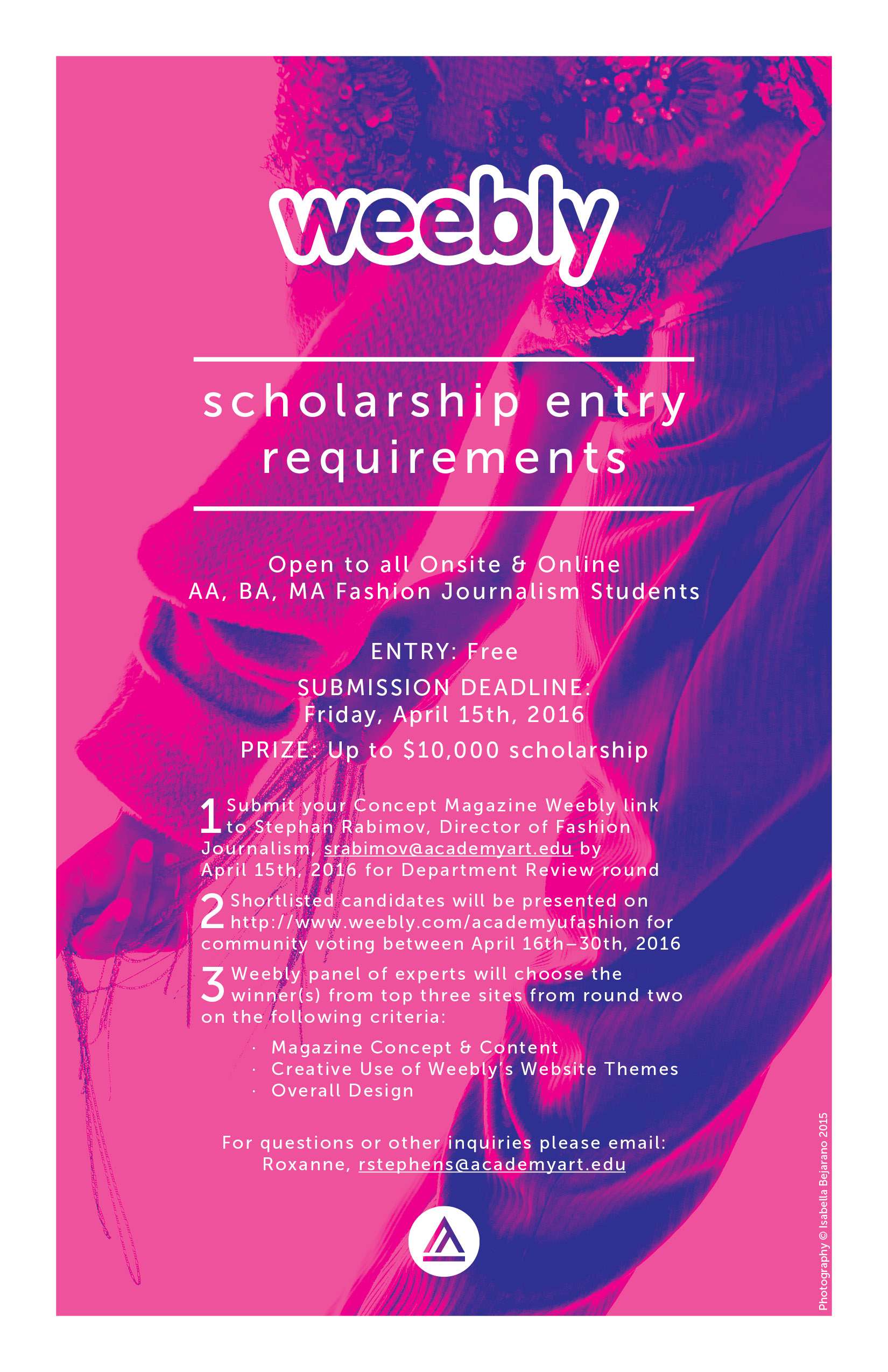 We live in the digital era and technology is our future. As the only accredited BA and MA Fashion Journalism program in the nation, Academy of Art University understands the unequivocal importance of technology and its indispensable role in fashion journalism. That's why Academy of Art University's Fashion Journalism program has partnered with Weebly to present a $10,000 scholarship contest open to all online and onsite AA, BA, and MA Fashion Journalism students. If you love fashion magazines and are ready to showcase your writing and design skills, this is your chance!
To become eligible for the scholarship, Fashion Journalism students must create a concept magazine on Weebly's innovative platform. All submissions should feature timely and engaging written and visual content. Once completed, students should submit their Weebly link to Stephan Rabimov, Director of Fashion Journalism.
The deadline for entry is Sunday, April 15, 2016. Shortlisted candidates will be presented on http://www.weebly.com/academyufashion for community voting from April 16-30, 2016.
Weebly panel of experts will determine the scholarship winners based on magazine concept, content, and design. The student with the best digital magazine will be awarded at the annual Academy of Art University Graduation Fashion Show in May 2016.
For further inquiries, please email Roxanne Stephens.