When Dirty Habit, a new restaurant and bar in San Francisco, went looking for hostess-wear and uniforms that fit their edgy, innovative aesthetic, they had to look no further than Melissa Fleis. Fleis is an Academy of Art University alumna and season 10 Project Runway finalist, and tapped her distinctive design sense to create personalized uniforms and accessories for Dirty Habit SF's hostesses, staff, bartenders and chefs.
On Monday, June 30, Dirty Habit held an invite-only event to debut the uniforms. A select crowd noshed on delectable bites and sipped tasty cocktails while rubbing elbows with the designer herself!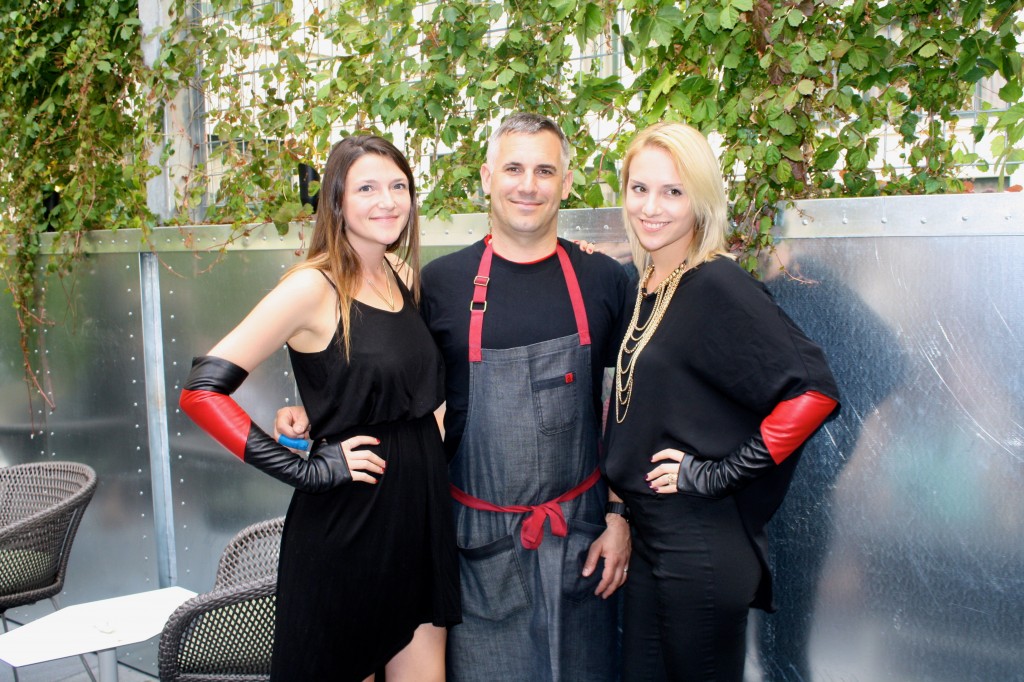 According to Fleis, the inspiration for her first brand collaboration came from, "bold, architectural silhouettes and German art movements such as Bauhaus, along with a longtime interest in San Francisco's innovative cocktail and dining scene." The sleek garments featured black and red as the sole colors for the designs, which were executed in varied fabrications including leather.
At the reception, The Balm SF, a San Francisco-based cosmetics company, gave complimentary "makeovers" with their products to a crowd including Marybeth La Motte and her team from lifestyle site Red Carpet Bay Area. 
To view Fleis' designs for Dirty Habit SF, visit www.MelissaFleis.com. Head over to www.DirtyHabitSF.com for more info on the restaurant. We recommend making a reservation ASAP for one of the tastiest and most stylish eateries in San Francisco!
Written by Alexa Palacios
Instagram: @IDressThereforeIAm
Website: www.IDressThereforeIAmLA.com