By Chayla McKinnie, BFA Fashion Styling
"To be black and resist is to have a black death wish."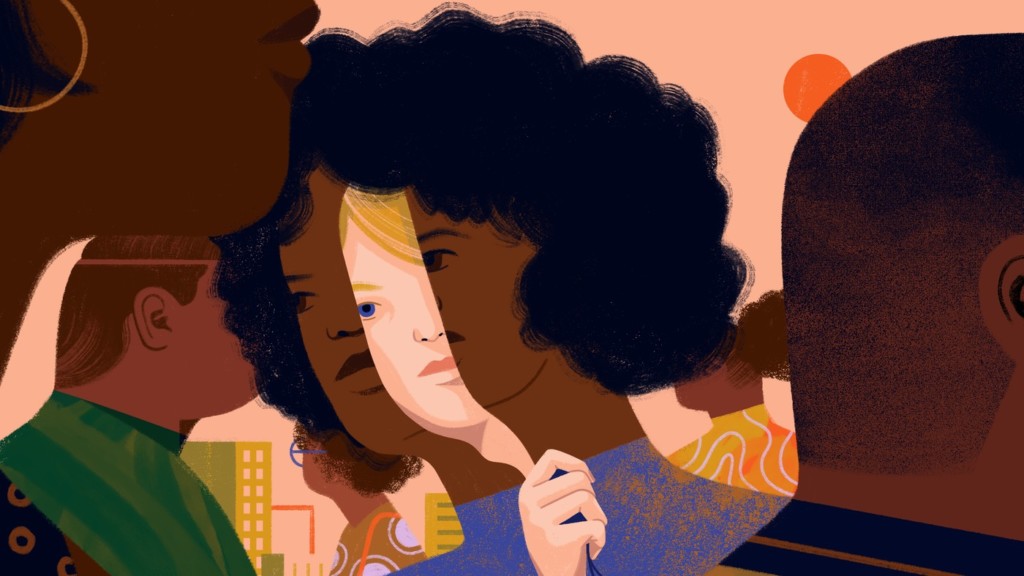 To be black in America is difficult. If you don't think so, let's switch skin for a week. By the end of the week, if you survive, I doubt you'll be able to tell me you feel the same. Were you racially profiled? Did anyone use derogatory language towards you? Were you labeled ghetto or the aggressor before you even had a chance to speak? Did you, within those seven days, fear you were about to take your final breath?
When black people say they feel as if they are living with a target on their back, we are not exaggerating. In 2019, police killed 1,099 people. Despite making up only 13% of the population, black people accounted for 24% of those killed. African Americans are dying three times faster than Caucasians and 4.3 times faster than Asians, despite being 1.4 times more likely to be unarmed compared to their white counterparts. Do you remember Eric Garner, Michael Brown, Trayvon Martin, Sandra Bland, Tamir Rice, Emantic Fitzgerald Bradford Jr., or Botham Jean? I do. At every stage of the United States criminal justice system there has been racial disparity, from arrest to trial to sentencing.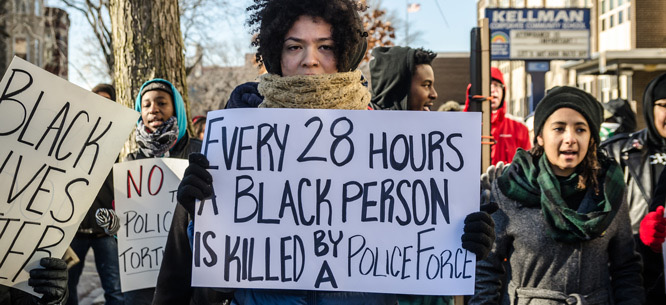 On July 17, 2014, a black man was stood outside a convenience store. Two NYPD police officers approached him and began to question him. The man repeatedly told the officers he was minding his own business. In response, the officers moved in to arrest him on suspicion of selling cigarettes. The man was wrestled to the ground and placed in a chokehold. As the man turned limp, he told them he couldn't breathe. The officers did nothing, and the man died laying outside that very store.

This man was Eric Garner. If the officer would have listened to his pleas for help, Garner would still be alive today. Following the situation, Garner was the momentum needed to get the ball rolling for Black Lives Matter, an organization whose mission is to bring justice, healing, and freedom to black people across the globe.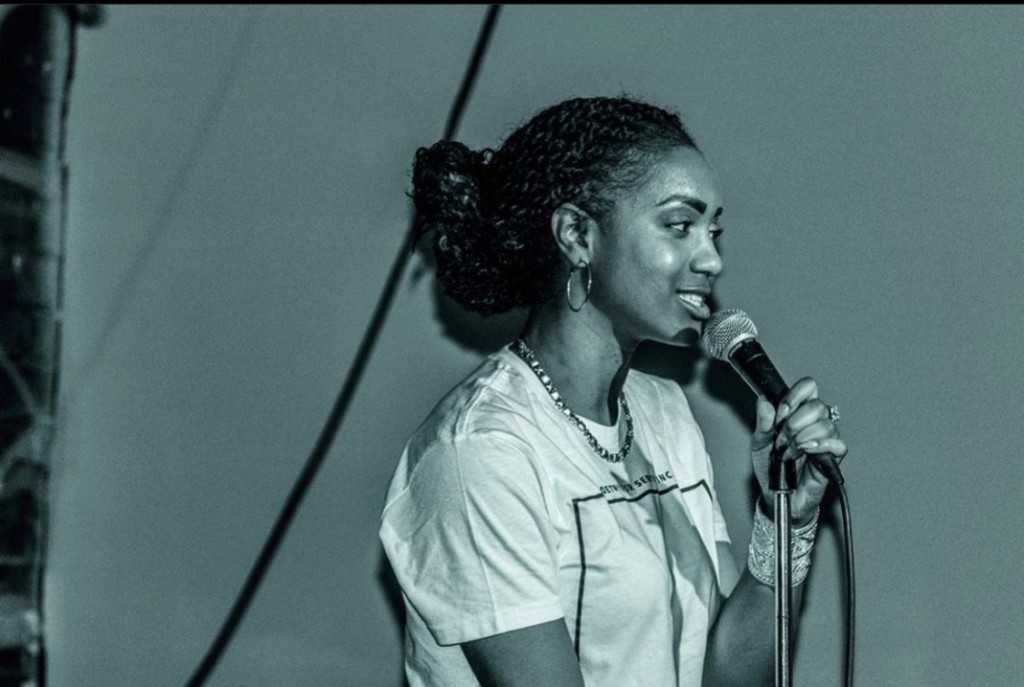 We can no longer be silent or conform to the system. We must use our platforms to be a voice for the voiceless. It's this approach Lyrical Faith takes with her poetry. As a New York native, Lyrical Faith is an activist, educator, and poet. Faith has been reciting poems since the age of 12. While attending Syracuse University, she was given the opportunity to travel the world to share her thoughts. Her poem, Black Poem, tells the tale of black culture and disregard for black lives, and reads as follows:
Black boy
Black caskets
Black funeral
Black afterparty
Black as shit music
Black trap
Black throwback R&B
Black hip hop
Black hopscotch
Black sidewalk
White chalk outline
Black media outlets
WorldStarHipHop
The Shade Room
Black Entertainment Television
Black Twitter
Black iPhone
Black emojis
Black fist
Means power to the black people
We learned that from the Black Panther Party circa 1966
To be black and resist is to have a black death wish
Big black sky
Holds light bright stars
Wouldn't be the first time a black thing was the foundation for white shining
Black and white television
Black and white photograph
Blackness be the absence of all light
But yet we woke up like this
Black lips
Black nose
Black hair
Black cheekbones
Black girl wrapped tight in her black skin
Praying she don't give birth to black children who know what it feel like to be still in black holes six deep beneath our feet
Getting eat by black leech
Getting eaten like momma called you and all your black cousins to the kitchen to come get you a black feast
Black girl
Grows up to realize she was whole all along
Despite being shot at by a black piece
Black woman was being shot at all along by black police
Until they called it suicide
Called it attack on black bodies
Call it black on black violence
But yet we've not heard one distraction here except white noise
While black bullets locked and loaded somewhere be a masked murderer's white toy
So, he walk up in the space
And we all at the function
Fresh to death
Arrived on CP time
But we look good tho
And in this moment, I remembered why black folk take so long to get ready and always show up late
It's because if we die today, this will be our ghost outfit forever
So, you gon' wait
After reaching out to Lyrical Faith, I had the pleasure of interviewing the poet via Zoom about her work, Black Poem.
Why did you write Black Poem?


Black Poem was written to express blackness in a way that allowed me to talk about black joy in the midst of black death. We go through our lives and do all these great things. I go to school, I have two degrees, I'm a member of a bunch of organizations, I'm an activist, an educator. I do all this stuff, right? So, you begin to think you've reached a certain point in navigating the social ladder. I'm invincible. But that's not the case. I will still get stopped, I will still get profiled, myself or my brother will still get stopped and frisked. No matter how many degrees we have on our wall at home that no one can see when we're walking outside by ourselves, I'm still not invincible. This skin still makes me a target in various spaces that I navigate and operate in.
Why is this issue important?
It's so obvious, why wouldn't this be important? But, I constantly have to prove and reprove it is important to everyone who doesn't believe it. As an artist, I feel as though it is my responsibility to take these experiences and write them in a format that transcends all types of ears, audiences, and people.
Do you think the black community is making any progress?
I have seen a shift in how Gen Z has essentially come into themselves, their voices, and how they challenge normative practices and narratives. [It's something] that Millennials had to fall into, figure out, and help to create, [but] I feel Gen Z came into that energy and pushed [it] forward.
How can we, as humans, be the solution?
I believe we can all be the solution to the problem by listening and taking action. By not being a perpetrator or bystander. For me, my main focus when writing poetry is to inspire my audience and make them more informed than when they walked through the door. Poetry should make you emote, feel, or move a certain way. Poetry is a tool to inflict social action which sparks social change. Poetry should inspire social consciousness.
If ignorance is bliss, then things will never change. The purpose of this excerpt was to bring awareness and commemorate the fallen. We live in a world that doesn't hold the same value on flesh because of its pigmentation. A world that oppresses a group of people because of where their ancestors originated. A world that some still believe should belong to one set group. We need to acknowledge the problem, educate the ill-informed, and move forward by dismantling this putrid system.
Check out a live reading of Lyrical Faith's Black Poem here.