Macy's Passport presents Glamorama Artrageous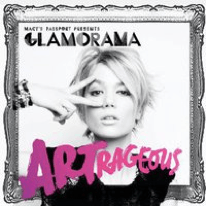 This past Friday, September 30, Glamorama Artrageous took over San Francisco's Orpheum Theatre. It was a magical night, where the fashion and music worlds collided. Celebrities, musicians Bruno Mars and Far East Movement, designers, models, VIP guests, San Francisco fashion professionals and many more were all in attendance.
This tour will be making stops in four cities: San Francisco, Los Angeles, Chicago and Minneapolis. It was a fun fashion event for a cause, with 100 percent of ticket proceeds given to organizations to help the fight against HIV/AIDS. Over $41 million so far has been raised over the past 28 years. It's great to see large corporations like Macy's trying to make a difference in the world.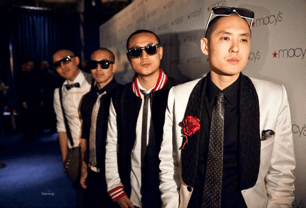 A red carpet was placed in front of the Orpheum, and photographers lined up to get shots of Far East Movement, Holly Jane from Astonish magazine, and Kathy Ireland, just to name a few. The event had a Fashion Week vibe, but in our own lovely San Francisco. It was definitely a place to see and be seen.
Follow the jump to read more!
The show was an amazing 60 minutes long. All elements of dance, fashion, theatre and music were brought to life on the runway. The styling was edgy and fashion forward, the runway and designer pieces were phenomenal, and the industry models were the icing on the cake. The night also honored the memory of Elizabeth Taylor, who was the founding chair.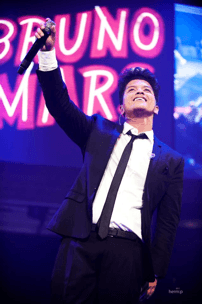 Far East Movement and Bruno Mars provided the musical entertainment for the evening. Both performers blew the crowd away with their chart topping hits. Throughout the night, Bruno Mars songs were stuck in everyone's head – well, at least mine. My brain had "Just the Way You Are" on repeat.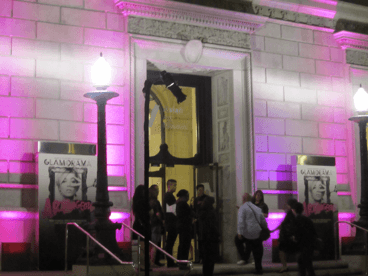 And the party didn't stop there – it was on to the after party, which for me felt like the main event. It was held at the Asian Art Museum and was closed down for VIP and invited guests only (I was lucky enough to be on the guest list, thanks to VIP Socialite).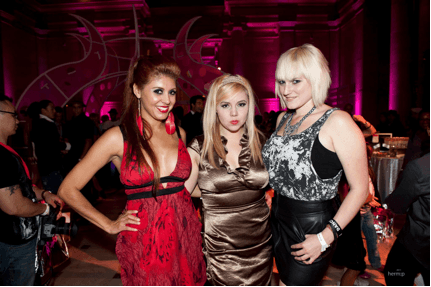 (Photo Credit: Herm Pugay)
Inside, I was able to mix and mingle with with all of the amazing talent present for the event. Up a walkway of stairs, DJ Tina from Las Vegas spun dance tracks that kept the crowd going all night long. Glasses filled with Patron or wine from the sponsors, and hors d'ouvres were brought around to keep the guests happy. Before the night was over, reusable swag bags were handed out filled with treats: Ellen Tracy lip gloss, Gucci Guilty samples, Sees Candies and more.
This was an amazing event that I was so happy to have been invited to. The best part was that it brought all the entertainment worlds together for a great cause. If only there were more events like this in SF! I can't wait till next year to see what Macy's Passport will have in store.
Written By: Amanda Foschia. Check out her blog MannequinSF.