French newspaper Le Monde published an article about Academy of Art University School of Fashion's show at New York Fashion Week on September 13, 2019. Read the full story by Carine Bizet in French at LeMonde.com, or the version in English translated by Fashion School Daily team:
New York Fashion Week: the Californian Nursery
The next generation of American fashion could come from the Academy of Art University in San Francisco. A true pool of new talents presented at New York Fashion Week.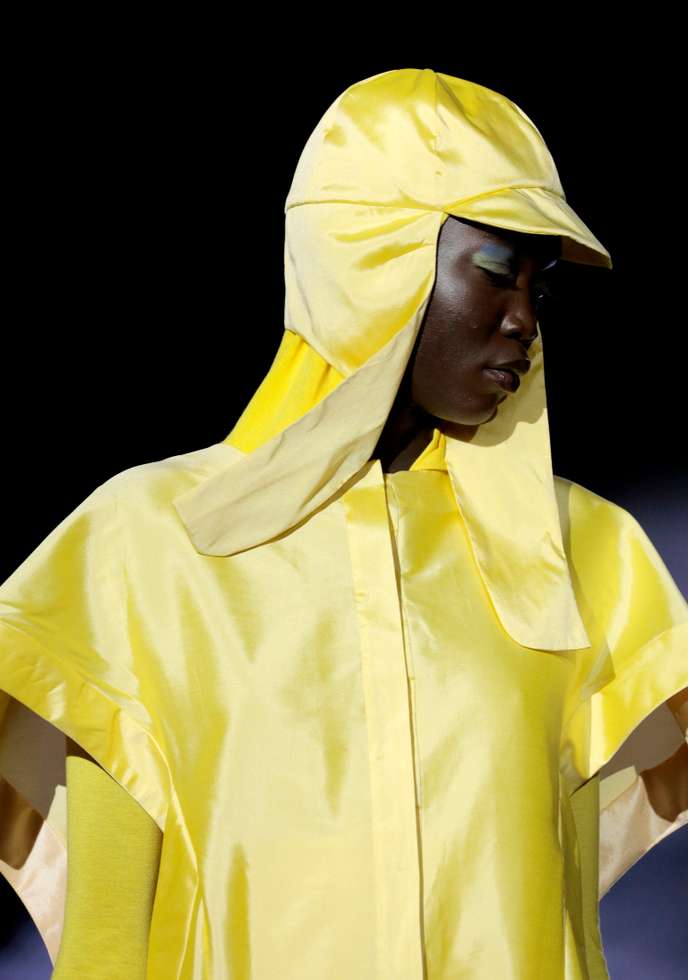 Among the fashion schools, Central Saint Martins in London, the Parsons School in New York, the school of the Chambre Syndicale in Paris, are named spontaneously. Only a few initiates in the field would think to add the Academy of Art University of San Francisco, whose ten graduates showcased their collections on Sunday, September 8 in New York. Its fashion curriculum has however largely spanned in American brand studios (from Gap to Ralph Lauren) or international (Burberry, Louis Vuitton, Missoni, etc.)
Its campus has the latest technology but its most effective "tool" is its director, the Englishman Simon Ungless. A true legend that has been working in the shadows for almost thirty years. A graduate of Central Saint Martins in 1992, a roommate of a certain Lee Alexander McQueen, he accompanied the English designer in the development of his brand, working in particular on textile innovations and prints that remained in the history of fashion. The war photos of Don McCullin transformed into motifs for the legendary Dante collection of 1996? It's him.
Romanticism and Functionality
In 2003, he landed in California, on the lands of Armistead Maupin, and transformed the embryo of the Academy's fashion course into an elite formation that reconciled the Old Continent creativity with an American business pragmatism. Passionate, demanding, endowed with British humor that scratches with panache, he defends an idea of ​designer's profession breaking away from the tics of the time, a form of obstinate integrity.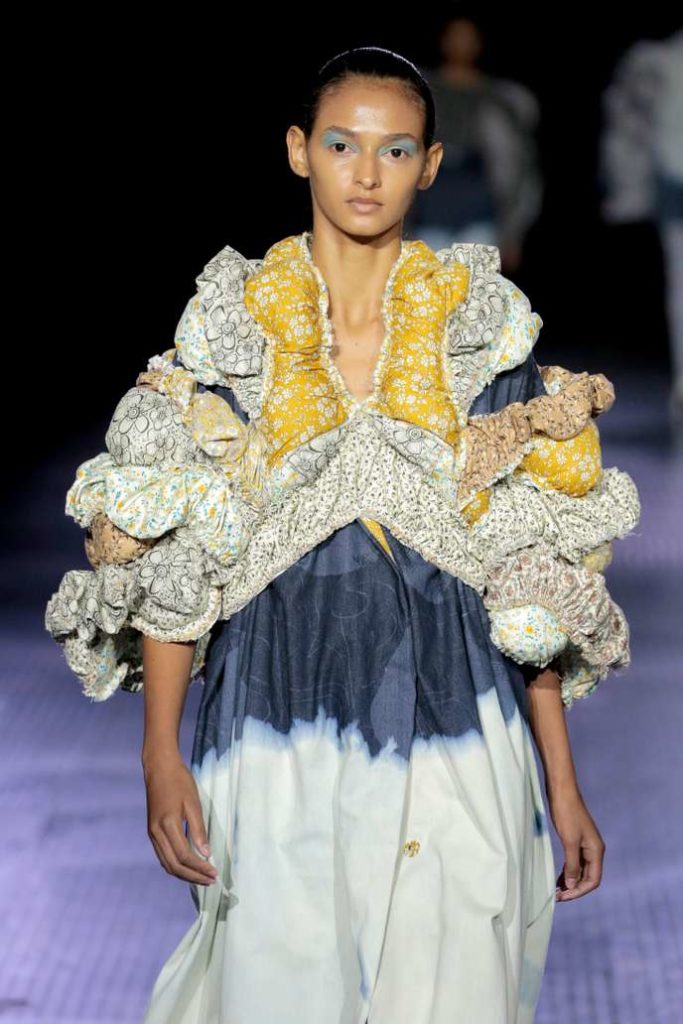 The runway show of "his" graduates gives reason to this method. Qing Guo's cleverly pleated soft sets give vegan leather an original, modern and chic look. Abby Yang built singular and futuristic lady-like silhouettes by wrapping graceful twists-sculptures on classic skirts and dresses. Exuberant and elegant, romantic and functional, Christopher Cabalona's men's tailored pieces mix precise cuts, tonal beige canvas overlays and metalwork details … Each student, in his own way, is impressive with technical mastery and maturity. The West Coast does have its own creative resources. The future of American fashion could be played out there.
Read the full story at LeMonde.com
Le Monde (French pronunciation: ​[lə mɔ̃d]; English: The World) is a French daily afternoon newspaper founded in 1944. Along with Liberation and Le Figaro, Le Monde is one of the French newspapers of record, circulating in 300k+ copies per day (Source: Wikipedia)