Please welcome our newest blogger, Laura Reilly! She is a fashion journalism student and will be our resident photojournalist; documenting the unexpected style (and other things) on the streets of San Francisco. She has an interesting eye that goes beyond the run-of-the-mill "prettiness" of street fashion blogs.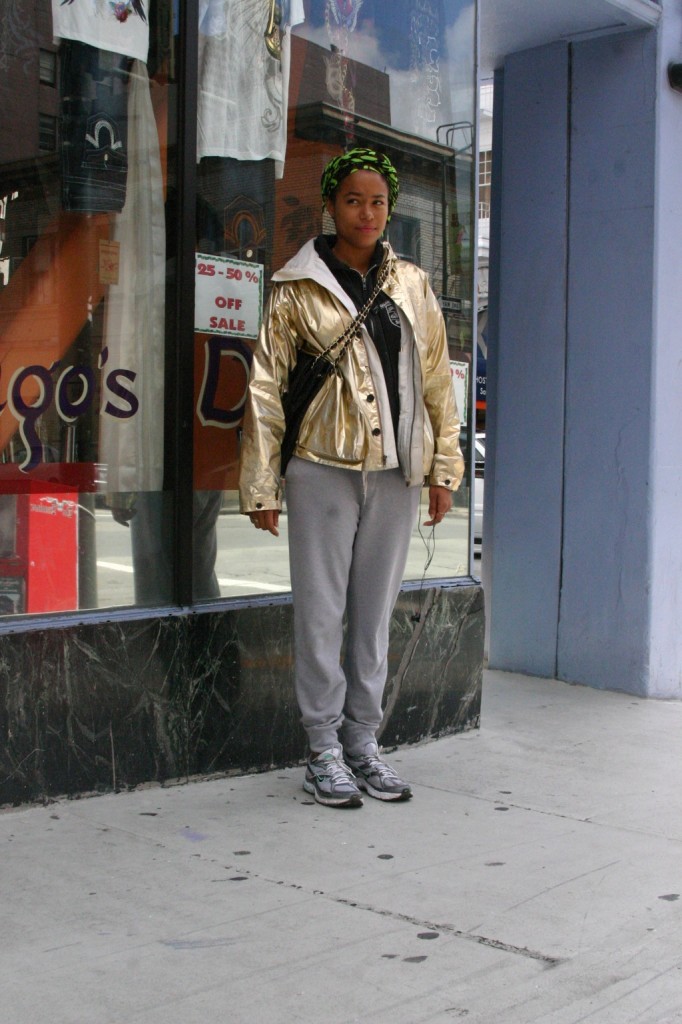 When I saw this young lady in the Tenderloin and asked to take her picture she said, "I'm only in my sweats right now." That may be the case but there was something about the neon-green Goddess head wrap and the jacket full of bling that worked.
And P.S. Sweatpants are soooo in right now.
By: Laura Reilly
Click here for more of "Laura's Lens"