In 1902, Austrian painter Gustav Klimt and French sculptor Auguste Rodin met for the first and only time. Almost 100 years later, they will meet again, at the Legion of Honor's commemorative exhibit KLIMT & RODIN: an artistic encounter.
This is an incredibly rare opportunity for American audiences to marvel at the works of the artists that are hailed as titans of Modernism. This is the first significant exhibition of Klimt works on the West Coast. Many of the paintings on display have not left Austria in decades, and some are traveling to the U.S. for the very first time. The centenary of Klimt's death next year makes this window of opportunity all the more momentous. "As you can imagine, all of Austria will be Gustav Klimt and not one Gustav Klimt artwork will leave that country," said Director and CEO of the Fine Arts Museums of San Francisco Max Hollein. "It is a sensation that these works are here."
The exhibition has set 30 works by Klimt in dialogue with the 25 by Rodin. Weaving your way through the collection of sculptures and paintings is like eavesdropping on a conversation between the two artists, providing insight into their similar views on the world and women, which were controversial at the time.
"They revolutionized our perspective on the world," said Hollein. "What completely connects them together is their avant-gardist attitude. Both Klimt and Rodin found a very new and different perspective about how to depict humans, especially women, in the world, and brought a very charged eroticism into their respective works."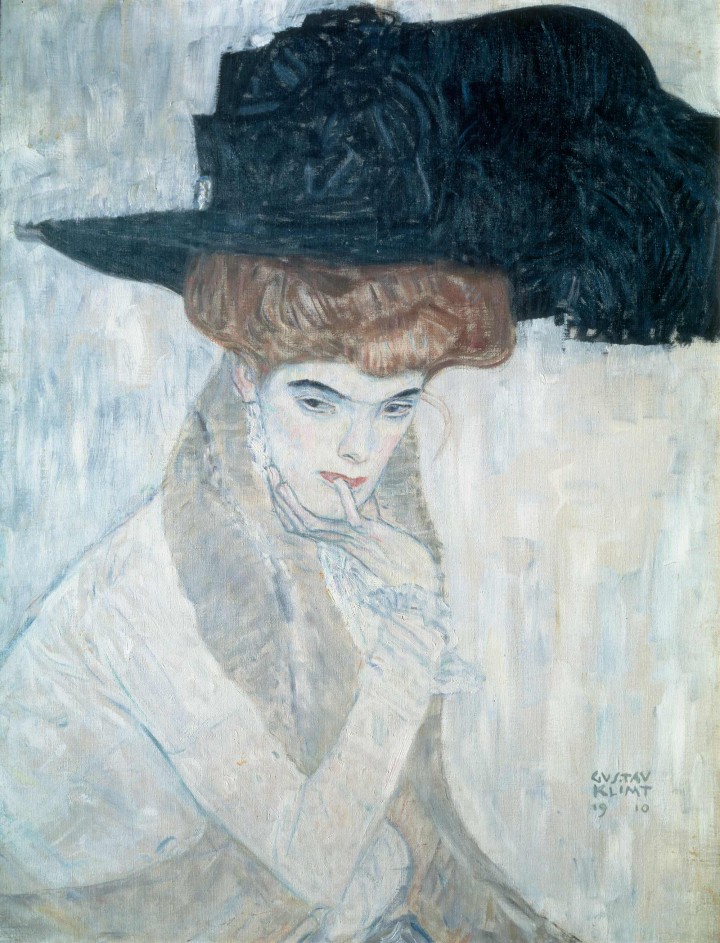 Both Klimt and Rodin were members of the Viennese Secession, a progressive art movement that broke away from traditional established art towards more expressive and provocative art.
Works that communicate similar themes are displayed in tandem, like Klimt's oil painting Nuda Veritas and Rodin's sculpture The Age of Bronze.  Both pieces caused scandals, and demonstrate the two artists' defiance of the conventions of their time by displaying and celebrating nudity. Also on display is a painting recognized as Klimt's most popular work as well as one of Rodin's sculptures considered to be one of the most popular images of carnal love in the history of art. Both depict a couple's embrace. Both are known simply as The Kiss.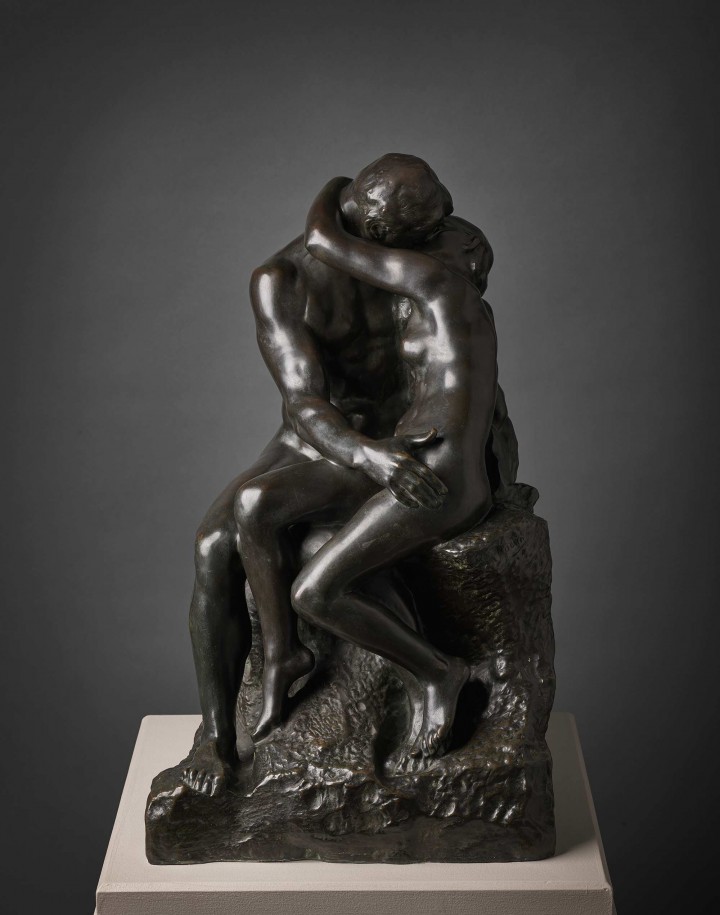 Many of Klimt's portraits and landscape works are on display, in addition to a gallery of drawings. Most notable though is the inclusion of a representation of the Beethoven Frieze, in the form of a replica of two panels. The work was regarded as the defining element of the Beethoven Exhibition of 1902, which was what motivated Rodin to travel to Vienna to meet Klimt.
Klimt and Rodin: An Artistic Encounter will run from October 14, 2017 to January 28, 2018. An exhibition of this kind will not come to the United States for at least another 100 years, according to Hollein, so grab your tickets while you still can.
Text by Adriana Georgiades, MA Fashion Journalism