The current climate in fashion is often 'more is more' in terms of collaborations, collections and social media. Due to this new reality, international design competitions can play an important role in helping to establish a young brand by broadcasting the names of emerging talents, in addition to generating funding and building powerful connections. Winning, or even nearly winning, a recognized contest can bring a designer steps closer to their breakthrough.
Here are three benefits of entering fashion competitions:
Greater Visibility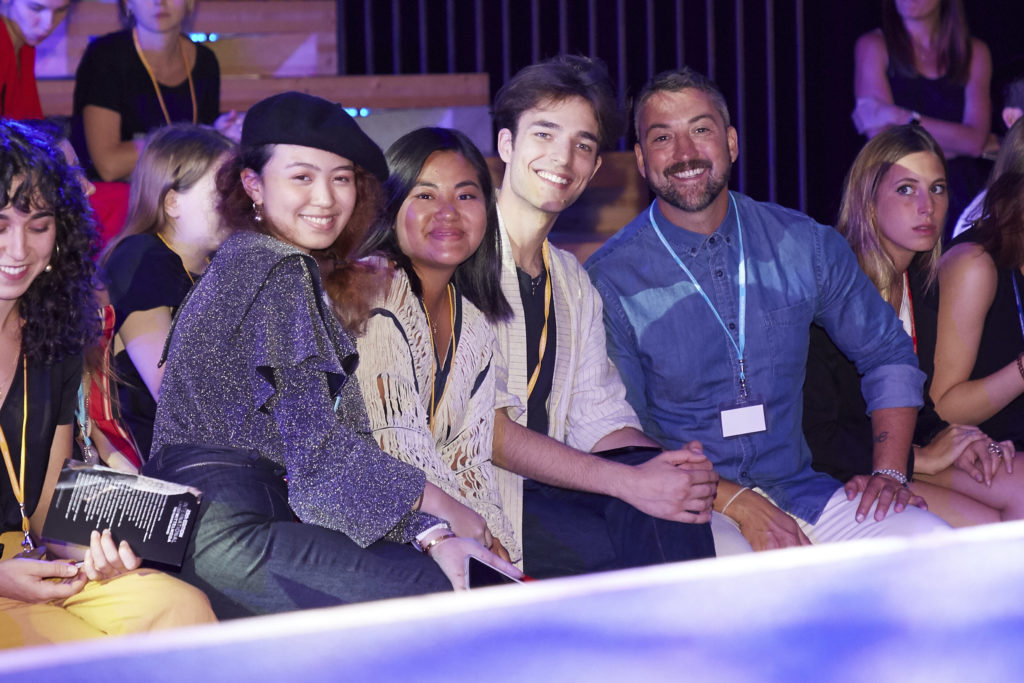 New designers with limited resources seek growth and viability, which requires publicity of their work. Even though it can be intimidating, entering a competition can help develop the skills required to survive and prosper.
Eden Slezin (MFA Fashion Design), who showed a collection during the Academy of Art University's New York Fashion Week presentation last September, was one of 23 finalists in the Mittelmoda International Lab competition in Italy. This competition offers a place where leading brand representatives and emerging talents can share ideas while being exposed to the international media.
Slezin's submission for the Mittelmoda competition featured his collection from the University's NYFW show, and was inspired by sustainability, vintage military denim, school boy uniforms and fetish wear. "It was an intentional attempt to blur the lines between youth and adulthood," he says.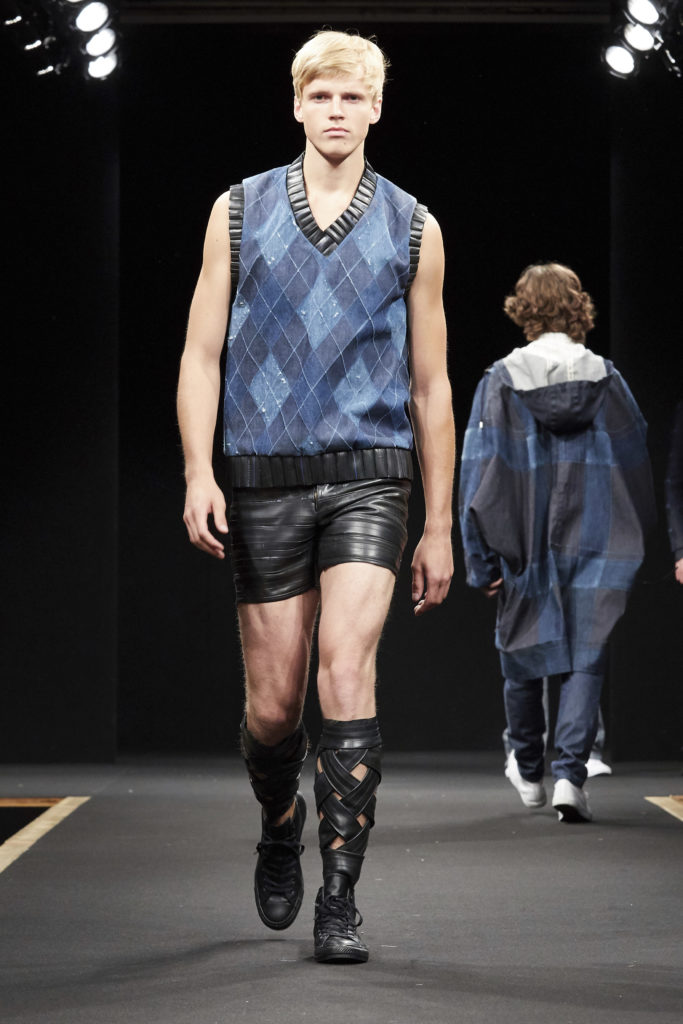 Although Slezin didn't win the competition, he was proud to be the only American left in the final round.
From participating in competitions associated with the Council of Fashion Designers of America to ArtsThread and Mittelmoda, Slezin indicated that the experiences have opened his eyes to organizations that help emerging designers. "It has given me a lot of confidence and inspiration to keep pushing my designs," he says. "The more I push myself, the more recognition I've received."
The takeaway? Once an emerging designer is selected as a finalist in well-known industry competitions, they are considered a promising talent and 'one to watch'.
International Networking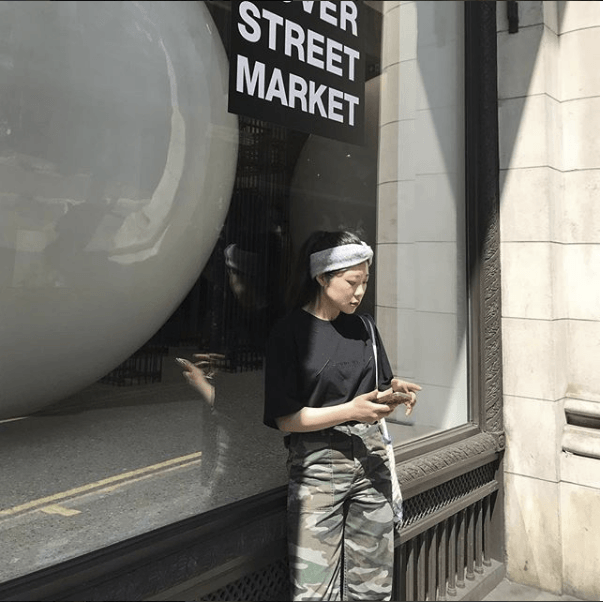 Competitions are instrumental in bringing together people from different, yet related fields. Through workshops with leading names, runway shows, and prize ceremonies, participants are given the chance to delve into career environments and rub shoulders with industry giants, often getting feedback or even job offers from fashion experts. The format also facilitates opportunity to initiate conversations between brands and future talents.
Julie Eunju Kim (BFA Knitwear Design) had the opportunity to showcase her collection at Graduate Fashion Week in London in June. Since its creation in 1991, GFW in London has helped launch the careers of well-known names such as Burberry's Christopher Bailey, Stella McCartney and Coach's Stuart Vevers.
Kim was selected to represent Academy of Art University on this international stage with her senior collection from the University's 2018 Graduate Fashion Show. Inspired by the abstract artist Paul Klee, Kim's project touched upon the idea of the misconception, influenced by the artist's unique play of colors and composition.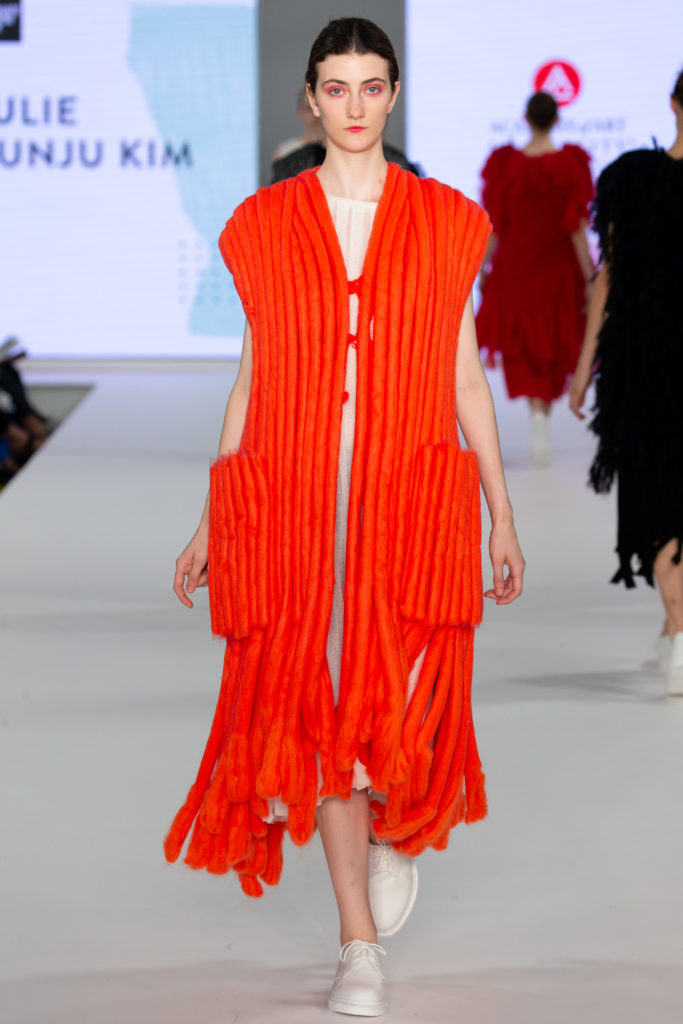 Being in London helped her learn about the fashion industry and provided a valuable networking experience for future opportunities. "London has always been a consideration for my future. Through this experience, I got the chance to meet professionals from the industry, students and college professors," she says. "I enjoyed hearing, learning and exploring about fashion from different perspectives with people from all around the world. It opened my eyes to new things and made me dig deeper into the things I thought I already knew."
One of Kim's greatest challenges was understanding a new culture, especially with a language barrier. "One of the most fascinating things is that we get to communicate through a non-verbal medium that is our art, and through this medium, we can recognize common elements with other artists. The passion we share leads to the beginning of enthralling conversations," she says.
Similarly, for Slezin, part of the process of participating as a finalist in Mittelmoda involved connecting with over 20+ other designers and developing connections that may lead to opportunities in the future. "My experience has definitely been, the more you put yourself out there and meet new people, the better the result," he says. "I am sure the friendships and connections I made there will be invaluable in my future career."
Rising Prestige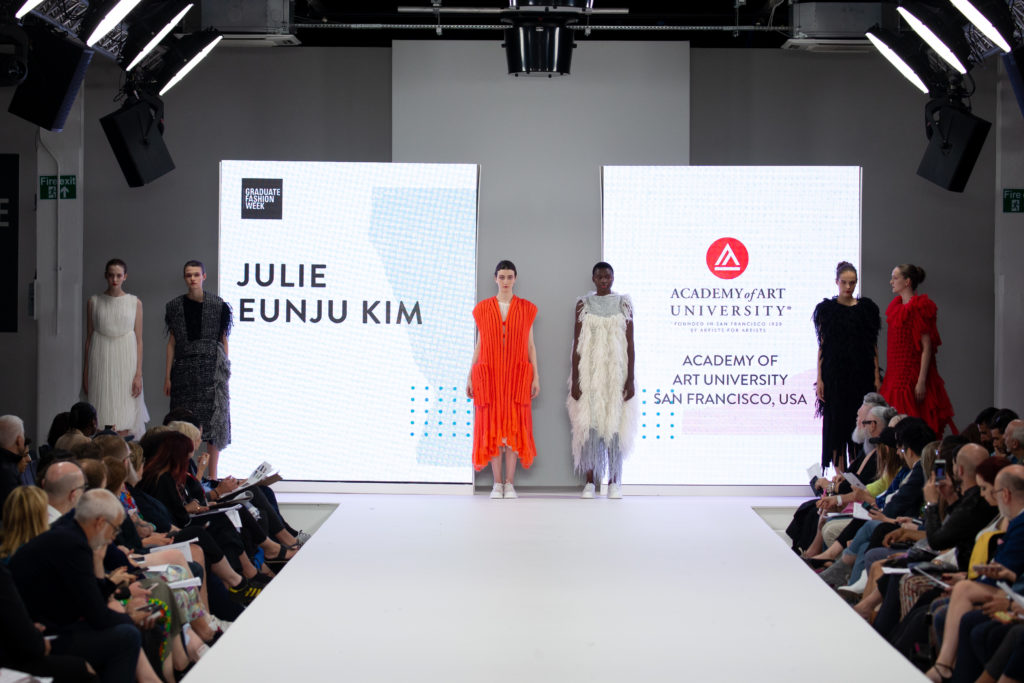 In a competitive and unpredictable environment where talent is abundant and technology runs faster than any marathoner, a good eye is required and adaptation is fundamental. Even though the responsibility during a design competition lies on the designer alone, participation often includes media coverage and lends itself to becoming part of an exclusive circle, thereby increasing the prestige of the designer.
"I've been a part of, or a finalist in, at least four [competitions] during the last few years; the experiences have exposed me to so many things and gave me so much more confidence as a designer," Slezin says.
The benefits are personal and professional. Through participation, the artist establishes a strong industry presence, shows perseverance, and, a willingness to compromise and collaborate.
While desgin competitions do offer a chance for emerging designers to showcase their skills, the 'final prize' isn't limited to just winning the competition; the experience provides an opportunity to gain visibility, build an international network, and earn credibility in the eyes of the industry.
Text By: Camila Encomendero, BA Fashion Journalism