Few fashion designers earn the privilege of being featured at the Smithsonian American Art Museum in Washington, D.C. Academy alumna Martina Sestakova (MFA Fashion Design) has already accomplished that with her signature handcrafted infinity scarves. A proud cause for a joyous celebration! Not surprisingly, the name for her brand RADOST™ comes from the Czech word for joy. Fashion School Daily caught up with Sestakova to talk about launching a fashion business while still in school, reaching out into a black hole and why collaboration is everything!   
FSD: What inspired you to make infinity scarves?
MS: As a fashion design major, I wanted to create an item that customers could embrace and that would be creatively exciting for me. So, I started a collection of infinity scarves. They are one size, but allow for tons of individuality and variations. The goal of what I do is to bring the power of art and color into my customers' life. I love transforming my artwork – painting or photography – into textiles as it takes on a new life. The fabric drapes differently every time; the visuals change when styled with different garments. Since graduation, I have expanded my line to include rectangular scarves, tunic blouses, pleated tops, and decorative pillows.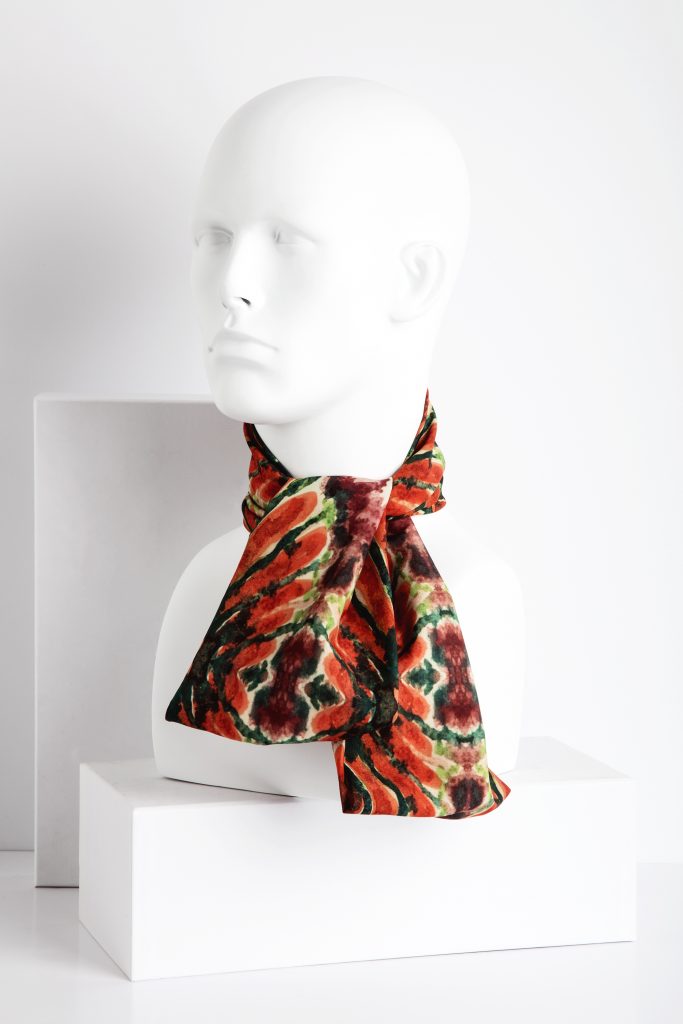 FSD: How do you find inspiration for the textile design?
MS: I allow myself to experiment with whatever comes up. I love to travel, adore anything floral, and enjoy taking photos. Many of my designs tell stories of trips and gardens in black and white photography. I also push myself to test different art mediums. For instance, when wacky school supplies were all the rage, I bought 99-cent glue and "painted" with it. A chalk drawing that got rained on inspired me to redo it on paper in markers. Both ideas resulted in colorful fabrics.
FSD: What has been the most challenging part about starting your line?
MS: I knew I wanted to run my own business but without feeling overwhelmed by it during my studies at the Academy. I took things step by step without putting too much pressure on myself about what "I should be doing." I designed my logo as a class assignment. I registered my company during the summer term. At lunch breaks, I studied up on fellow fashion startups, made phone calls to learn more from them. There is a lot to do but it can be done in a way that supports the creative idea rather than drives it into the ground with expectations.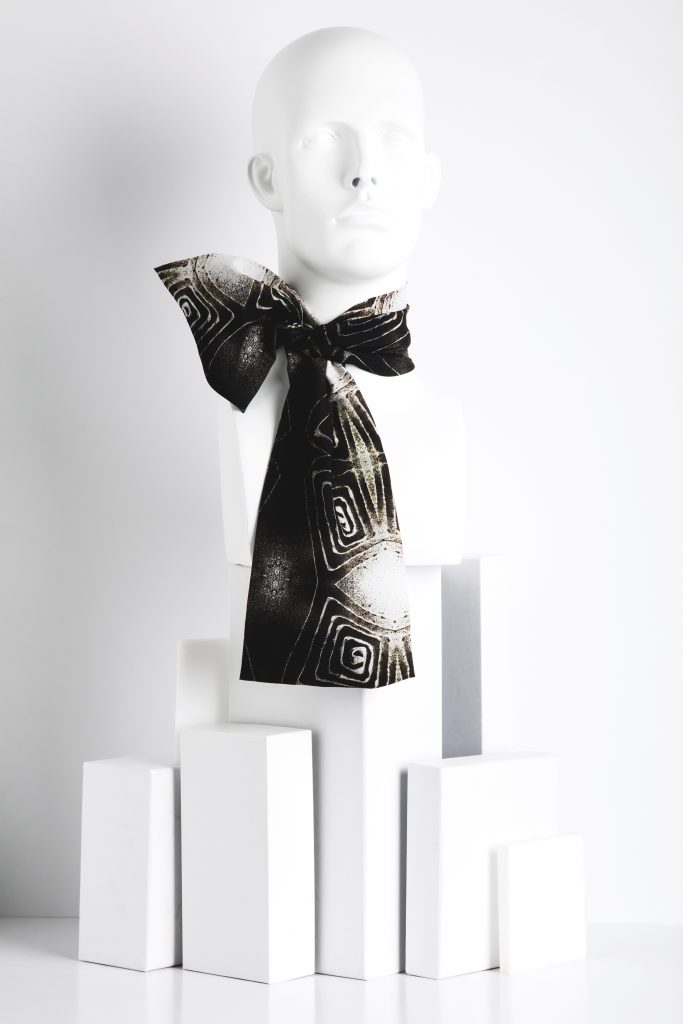 FSD: How did your scarves make it to the Smithsonian?
MS: One of my designs was inspired by a visit there. I snapped a photo of a fabulous metal ceiling in the building and turned it into a textile. When I started my company, I told myself that I would follow through on every promo idea, no matter how crazy. So, I googled contacts for the institution to let the museum know about this scarf. I was giggling to myself because it seemed so silly, like reaching into a black hole… Then, I got a reply from the Smithsonian buyer with an invitation to become a registered artisan vendor! Lesson learned: every contact could lead to success. 
FSD: What was the most important lesson you learned at the Academy?
MS: I was in the program for over five years, balancing classes and work. Iliana Ricketts (Online Director, School of Fashion) would review my work and challenge me to keep developing it and examining the idea from all angles. I would admit at times to feeling totally tired. Why do I have to redo this again? She asked me once if I was in this, in fashion, for the long run…The point of following an idea through is to honor the art. I use this in my business literally every day. If I have an idea, I give it time. Now I don't think of "redoing" as a dead end. I think "oh my, where will this take me next?" It's a rather exciting way of working.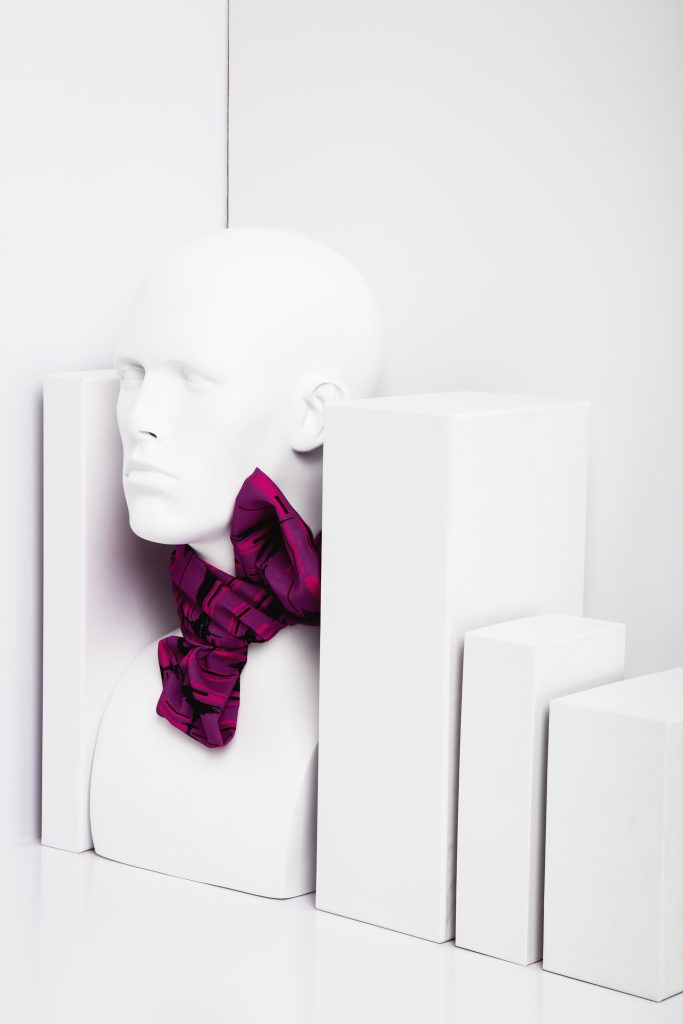 FSD: What advice would you give to current Academy students?
MS: Collaborate. Do not wait until you graduate or get a perfect portfolio to establish professional relationships. Regularly share your work online and ask for feedback. Set up information interviews, a lot of them. Go talk to people. I still regularly check the AAUHOO page on Facebook to find people I could work with across the Academy networks. For example, that's how I met Lilly Althauser, a Fashion/Visual Merchandising major, who runs a great blog Marchande de Mode. We don't live in the same place but she had such great ideas and it was just so much fun! All collaborations change you for the better as an artist. Plus, by the time you graduate, your resume full of creative adventures will really set you apart!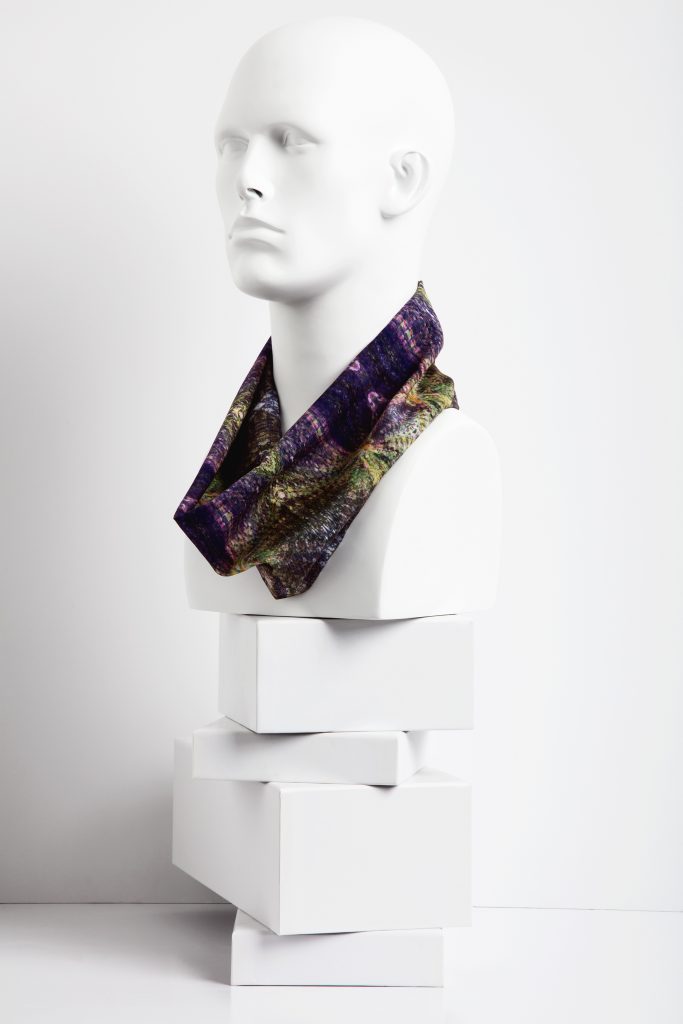 Interview by Justice McNeil, BA Fashion Journalism