Jennifer Dickert recently illustrated an array of gala gowns for the chairwomen heading the various fundraising events in the Nob Hill Gazette. It was her duty to dream up of some gowns she would like to see these refined ladies in.
Think of it as a fantasy fashion gala league for the swanky San Francisco gala season.
With dreamlike glamor and elegant sensibility, Jennifer's illustrations embody high society with the perfect amount of class and whimsy.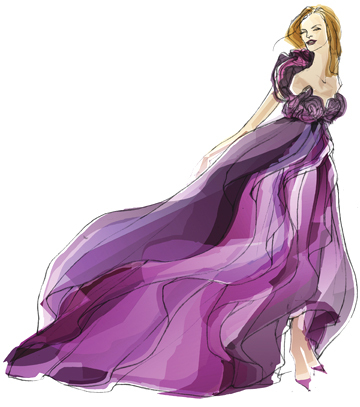 Marie Carr, Co-chair, SF Opera Bravo! Club Gala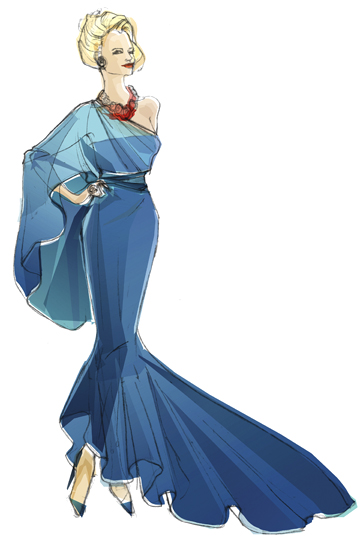 Adrianna Pope Sullivan, Co-chair, Opera Ball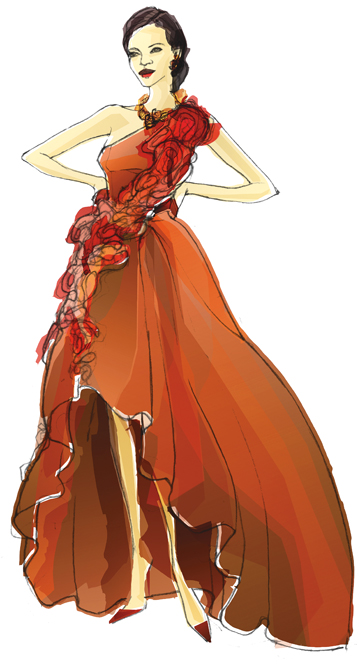 Jessa Wu, Chair, Symphony Patrons' Dinner
To read the full article visit the Nob Hill Gazette website.