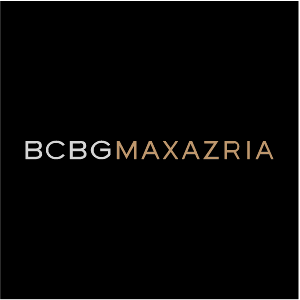 BCBG Internship and Recruitment Visits will take place this week on Wednesday Nov. 10-11. Each day will begin with a 10:00 a.m. presentation followed by portfolio reviews. Interview times can be self-requested by students by following the links below or they can email skozlowski@academyart.edu no later than Tuesday at 3 p.m., Nov 9.
Below are details regarding the presentations, eligibility and interviews. BCBG is recruiting for all areas including Apparel, Knitwear, Textiles, and Accessories. Both Internship and Associate Design Positions for 2011 are available.

SENIORS/ FULL TIME RECRUITMENT TALK: WEDNESDAY NOV 10/ 10:00 – 11:00 am,180 New Montgomery, Room 157
Interview location is Room 715. Following the presentation, Design Recruiter Robin DeLeonardis will interview Senior level BFA and MFA candidates interested in full-time opportunities within various BCBG divisions. Students can click here (it's a Google doc) to view the schedule and request an interview time. Recent graduates and local Alumni are also invited to attend and interview.
JUNIORS/ INTERNSHIP TALK: THURSDAY NOV 11/ 10:00- 11 am, 79 New Montgomery, 5th floor Conference Room
BCBG Recruiter Julie Barrientos will be presenting to BFA and MFA Junior level students and interviewing for internship opportunities for the Spring 2011 and Summer 2011 semesters. Internships are full-time, based in LA and are for credit only. To be eligible, students must have units available to take the internship as credit and meet all University eligibility requirements for internships for credit (BFA: Min of 90 units completed + GPA of 3.0 min/ MFA: Director Approval and past Midpoint with Units Available + min 3.0 GPA). Click here for the junior interview timeslot request.
Full Time Internships across all divisions are offered with emphasis on Textiles, Apparel and Accessories. This is a fantastic opportunity to engage with the BCBG design team and learn hands on while supporting the team. In exchange, the combination of industry experience and resume building potential is invaluable. All internships are based in Los Angeles with flexible start and end dates. There are approximately 8-10 positions available. While interning, completing LA courses or other FSH courses Online is encouraged. BCBG Internship Descriptions attached.
Here's a handy-dandy interview checklist:
Complete sign up for interview using above links (Wed for Seniors, Thursday for Juniors)
Portfolio (3 or more projects recommended) 2 copies of Resume
Mini Portfolio/ Takeaway Items (optional)
Perform research of the various divisions of the BCBG brand and the BCBG vision
Smile 🙂 but don't say fashion is your passion