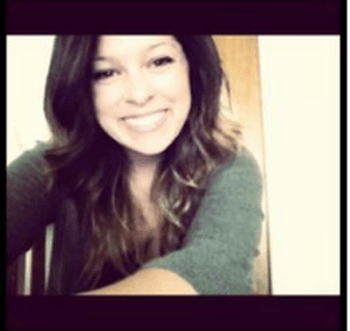 Today we bring to you a new column, Instruct/Influence, in which we will be chatting with the amazing instructors at the School of Fashion. Hiding underneath that school teacher exterior, there lies a bounty of hidden gems –  some of the best fashion tales you've never heard. Our directors and instructors have worked with the best in the biz and have some sartorial stories that we could only dream of, and we wanted to share some of those experiences with all of you. We begin the column with Briana Kranz, one of our lovely Fashion Illustration instructors who has a new art show opening this weekend!
You attended the Academy of Art University as an undergrad – what was your favorite class when you were a student?
Yeah I studied Graphic Design and Illustration. And I took a lot of Carol Nunnelly's classes, her fashion illustration classes. And there was just a spark in her class and I knew that that was the direction I wanted to go in. In illustration there wasn't really a lot of that so I had to kind of find my way to fashion illustration because my school was a lot more traditional, as far as all of the foundation classes. I really liked the freedom of her class.
The techniques and the style are really fast and direct, not as sketchy. It was really nice to see someone who was really talented. The way she draws is so direct, you know she really thinks with every line she makes and I saw that and thought "That's how I want to draw."
What are your favorite subjects to draw?
Shoes! I love drawing and painting shoes.
And what materials do you prefer?
I do usually pen and ink and then watercolor on top of that. I started off playing around with ink, a pen and a nib. And then tried steel tipped pens and those really stuck with me. And it was really interesting because they are water soluble, so when I painted the watercolors over the ink, it blended into the paint. It creates a really cool effect and you kind of work with it and work around it. I just tried it one day and it kind of set off a light bulb.
Follow the jump to read more!
You are going to be a part of a show at RGB Shop + Gallery called "Before it Was Sewn." How did you get involved with it?
Through friends and connections actually. A friend of mine who was a new media major knows the owner of RGB and told me that she was looking for an artist for a new show that she was doing. And she was really great, she sent me an email and we just started working together. Honestly it's little conversations like that and connections that are so important when you're starting out because they can lead to such great things.
It's going to be a really great show I think because there are so many different types of art, from painting, my stuff, photography. So several different mediums, which I think, will be really cool but it will also be cohesive.
What work will you be exhibiting?
It is more of a fashion-focused show, so I'm going to be showing lots of shoe illustrations and fashion-inspired pieces. The whole idea of "Before it Was Sewn" is about the process. Some of it will show Zoe Hong's process of designing – not her finished products but her drawings and illustrations, she is a really talented illustrator as well. So I'm working on a really big piece that I haven't quite finished, but it is based off of a mood board so I'm excited about that.
 What is your dream job?
Getting to do fashion illustration full time would be so great. Similar to what Gladys has done, I mean that would be a dream. It would be amazing to do some just quick, on the spot illustrations at fashion shows during fashion week, that I could then edit later. And also editorial illustration, for magazines and other things like that.
How did you start working at the School of Fashion?
Carol and I really connected when I took her classes and I also TA'd for her a bit. We kind of talked about it and it was something I really was interested in. And then Carol had an opening this semester so it worked out perfectly. It was a really nice surprise and the whole drawing staff here is so amazing and supportive so I feel really fortunate that it all worked out.
Do you have a favorite piece you've created?
A lot of the work I'm showing in "Before it Was Sewn" is new so I'm really excited about all of my pieces that I've been working on for it.
What are some of your favorite places in SF?
Bourbon and Branch is a really fun bar. And there are so many good sushi places all over the city. I love little places that you wouldn't really know unless you know the neighborhood – I enjoy exploring and experimenting.
Be sure to check out Briana's illustrations in "Before it Was Sewn" at RGB Shop + Gallery at 3024 Fillmore Street. The opening party is this Saturday, November 12 from 6:00-12:00 PM. You can RSVP here.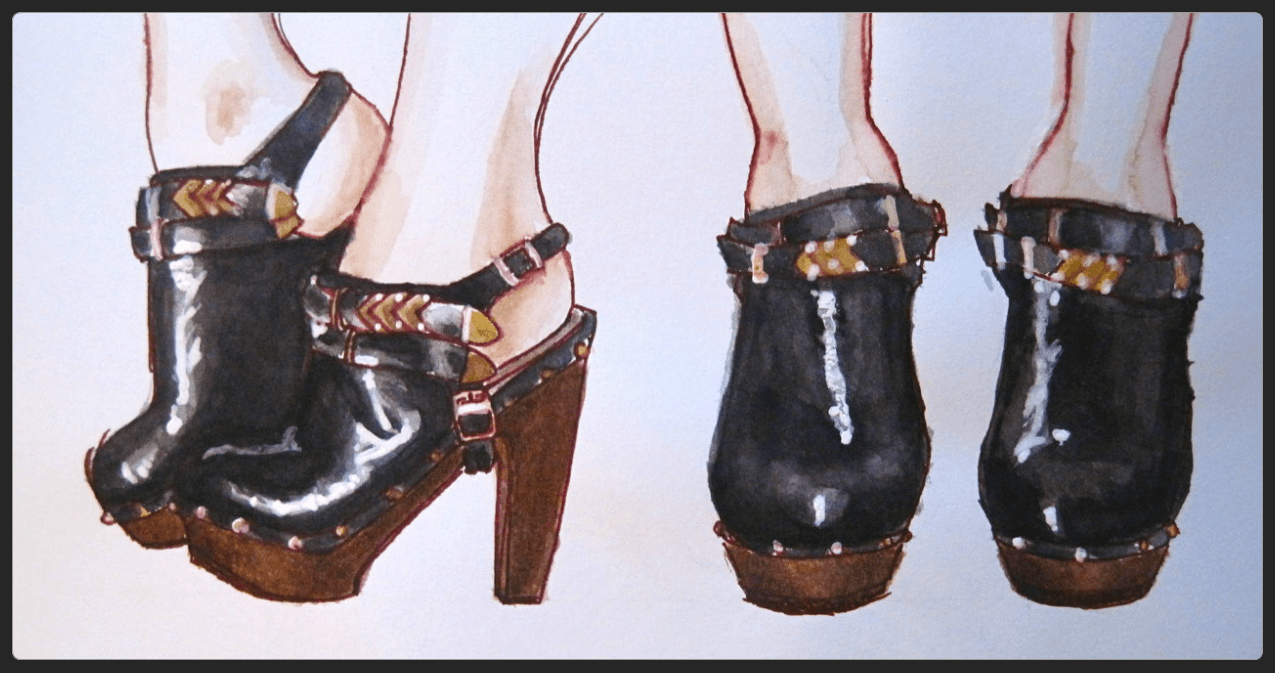 One of Briana's gorgeous shoe illustrations