As a fashion design major, inspiration can come from everywhere. I find strangers on the streets the most inspiring; those cool stylish people you see for only one unexpected moment—but why not capture that moment, that style, in that exact instant? Here, every Friday, from now on, I bring you the raw, unedited swag of the San Francisco streets.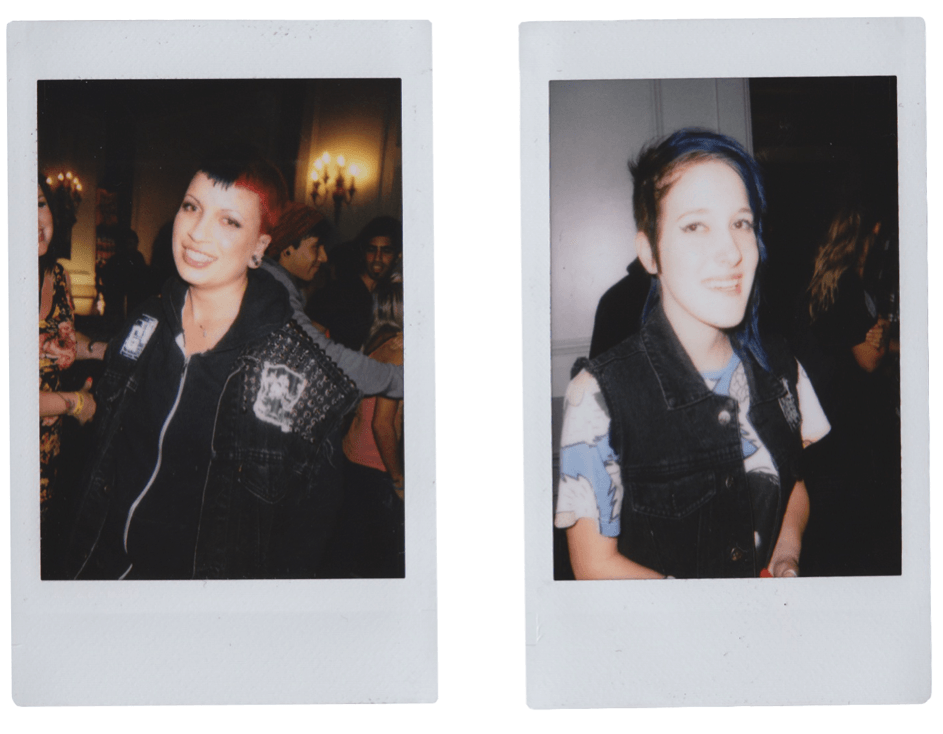 Anonymous style @ The Regency Ballroom
Style Point: dark jean vests
This week among the sea of Halloweek concert head-bangers, punk style prevailed. This 'anti-fashion' has been more fashionable than ever in the past year; Balmain being the biggest influence on the mass population. Main ingredients? Jean vests, dyed hair, studs galore, and killer attitude. According to these girls, "Punk's Not Dead", and won't be anytime soon.
Written By: Melle