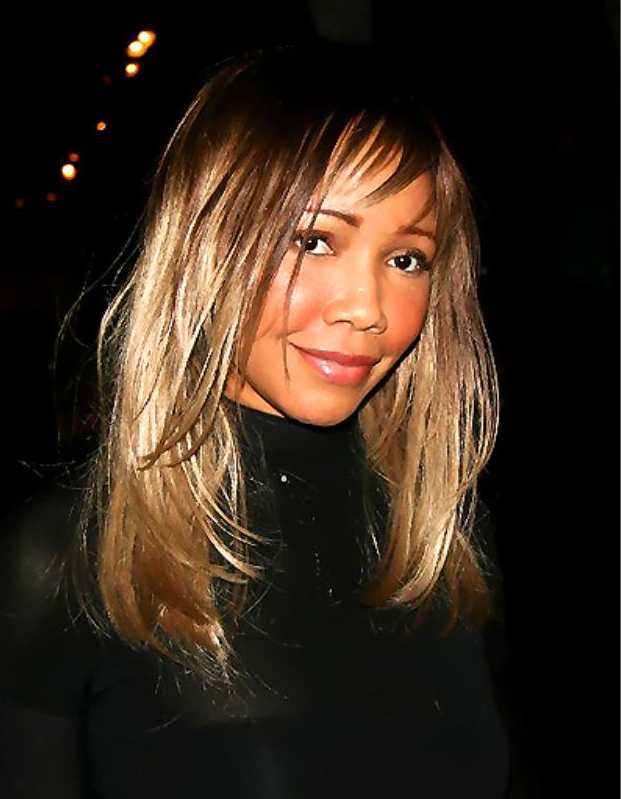 Today's Industry Interview is with Tia Walker – Publisher and Fashion Blogger at The Quest for "it". Tia is a constant figure at fashion shows, industry events, and on the red carpet – bringing readers exclusive content straight from the source. You can always find her backstage at our shows at Mercedes-Benz Fashion Week, interviewing designers and fashion-savvy celebs – but today, she's answering some of our questions! Read on for some of Tia's most memorable moments and advice on breaking into the world of fashion journalism.
You began your website years ago, before websites and blogs had gained popularity and credibility – what drew you to the on-line medium and did you think it be as influential as it is now?
Online has always been the most easily accessible and cost-effective route for an independent journalist. I think had I not created The Quest for "it", the success of a few other blogs–no names–would be very, very different. Forming The Quest for "it" in 2005 set the tone for a lot of similar sites–we're definitely at the forefront as a "how to" and "go to" resource of what should be reported on in fashion and society. We've also always had a celebrity component. Proud to say that I started The Quest for "it" the same year as Celeb Blog behemoths Perez Hilton & Just Jared.
In terms of credibiltiy I've never had too much of a problem. I've always believed in quality, select reporting–we don't just throw anyone or any photo up for the sake of volume. As PR firms began to understand and trust the role of a blogger and blogs in terms of getting a story told, I was already out there. I was what I like to call accidentally lucky. Had I planned to be a blogger and have a well respected blog it may not have worked. Commercial success is something that can be attained rather quickly but credibility and being well respected comes from quality and time.
What originally drew you to journalism?
I was destined to be a journalist of sorts I think. As a kid I was always writing poems and short stories and reading them to my family, it made me very, very happy. This led to being both an honors English student and an honors History student in high school. Eventually I grew bored of the honors English track, it was too much reading of very long novels, and I ended up flunking out due to never completing my assignments.
I entered college as a Communications major where I took courses like Intro to Mass Media and Techniques of Interviewing–again I grew bored. I changed majors and ended up getting a degree in History with a minor in Art History. All the writing in my major and minor made me a natural to be a journalist or blogger in my opinion. So what drew me to journalism has always been the same– the thrill of writing and sharing information with the masses.
Follow the jump to read more!
What are your tips for live interviews?
Be PREPARED. Either know about the person you are interviewing or at least, in a broad general sense, about the field they come from. The best interviews come from preparedness, if there is no real prep time before hand then there must be passion. Passion comes in the form of understanding your subject matter and getting the most out of them.
What have been your most memorable moments on The Quest for It?
There are quite a few actually: Interviewing Tommy Hilfiger for a red carpet premiere for an exclusive project call Reel Docs, reporting from Miami on their annual Swim shows, interviewing the legendary actress Cicely Tyson during Fashion Week, occurrences like that. There's never been any truly odd things that are memorable–thank God for that.
What advice would you give to students looking to go into journalism or start their own news website?
The best advice I can give is to study the work of someone you admire and surround yourself with like-minded people. I wouldn't say that you need to necessarily work for the person you admire but certainly have a role model. Additionally, whatever you do make sure it is your own and your best, not a regurgitation of someone else's style or work. It can be difficult to be one-of-a-kind, but it's well worth it if you can maintain originality.
 Thank you Tia! Be sure to check out her blog, The Quest for "it".
For more Industry Interviews, click here.